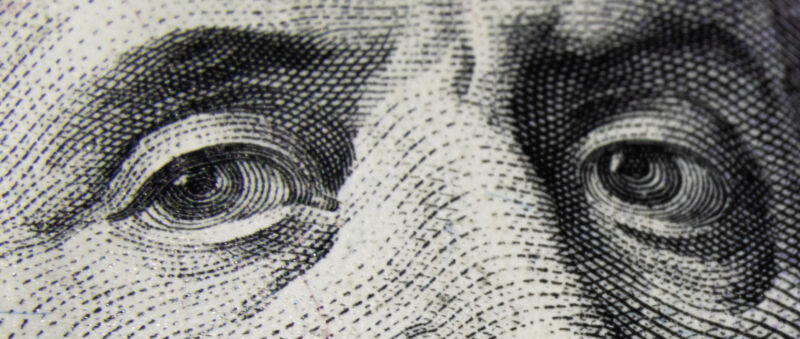 Just two weeks after Elon Musk took over Twitter in fall 2022, he told employees that his big plan to save the social media platform from bankruptcy was to turn it into a bank. Since then, he has rebranded the platform as X, and banking regulators in eight US states have approved his applications for money-transmitting licenses.
Now, as X continues filing for money-transmitting licenses—in pursuit of turning X into an "everything app," a one-stop destination where users bank, shop, communicate, and basically spend all their time online—US banking regulators are being urged to reconsider approving X's applications to provide financial services, The Guardian reported. And Ars confirmed that states that already granted licenses are being pressured to revoke them.
In an open letter reviewed by Ars, lawyers at Walden Macht & Haran LLP—who are representing a Saudi family suing Twitter/X—warned both "attorneys general and banking commissioners across 50 states" that Musk's company should be considered "unfit" to hold banking licenses. They alleged that X is unfit for banking due to its alleged treatment of users' personal data and "intentional complicity" in human rights violations. These grievances, The Guardian reported, also call into question whether X "can be trusted to abide by federal and state laws protecting consumer data and records."
That particular lawsuit against Twitter was initially filed in May, alleging that former Twitter employees—who were charged in 2019 with conspiring with the Saudi regime to silence more than 6,000 dissidents—violated Twitter's terms of service by unmasking anonymous Twitter accounts run by Saudi users like human rights activist Abdulrahman Al-Sadhan. After Twitter's employees identified Al-Sadhan to the Saudi government, Twitter allegedly never notified him before he was reportedly kidnapped, tortured, and imprisoned in 2021—sentenced to 20 years for posting tweets mocking the royal family.
His sister, Areej, sued Twitter on behalf of her brother, accusing Twitter of looking the other way after the FBI notified Twitter of the suspected employee spying. The lawsuit argued that Twitter violated its own ToS by sharing Al-Sadhan's account information, allegedly because the company was financially motivated not to rile the Saudi government. An amended complaint in the lawsuit filed last week noted that Al-Sadhan's family has been denied contact with Al-Sadhan and "is not sure if he is alive."
Areej's complaint also noted that the Kingdom of Saudi Arabia (KSA) is Twitter/X's most important market in the Middle East, and the open letter noted that Musk knew about the spying and still allowed Saudi investors to become the second largest stakeholders in the platform.
X has not yet commented on the letter or responded to Areej's amended complaint. But as experts predicted, the company has argued that it was also a victim of its employees' covert spying.
The open letter disputed that defense, claiming that "compelling" evidence shows that Twitter was not a victim. The letter alleged that as proof of the platform's complicity, instead of cracking down on Saudi spying after the FBI alert, "Twitter began approving Saudi requests for confidential information, including 'emergency disclosures,' in 'droves.'"
"In 2016, 85 percent of all information requests were approved, eclipsing approval rates for Canada and the United Kingdom," the letter said. "While Twitter has protested that it was a 'victim' of its employees' misconduct, the evidence we found tells a much different story—one in which a financially troubled Twitter essentially sold its corporate soul to secure KSA's investment in Twitter and to ensure Twitter remained available in KSA, one of Twitter's largest markets (while countries such as Turkey banned it)."
While the employee spying happened well before Musk bought Twitter, Al-Sadhan's lawyers told US regulators this week that "X's prior and current conduct deserves 'serious and careful investigation.'" If there is no investigation, lawyers allege that the KSA could gain unprecedented access to users' confidential financial information. They've alleged that the stakes are high because X has "acted at the direction of Saudi Arabia in furtherance of the kingdom's campaign of transnational repression."