Minnesota Vikings star Justin Jefferson appeared frustrated on the sideline as the Tampa Bay Buccaneers pulled off a shocking win over the reigning NFC North champions on Sunday.
Jefferson had nine catches for 150 yards but did not score. He was targeted 12 times in the game. Minnesota lost to Tampa Bay 20-17 thanks to a late field goal from Chase McLaughlin.
CLICK HERE FOR MORE SPORTS COVERAGE ON FOXNEWS.COM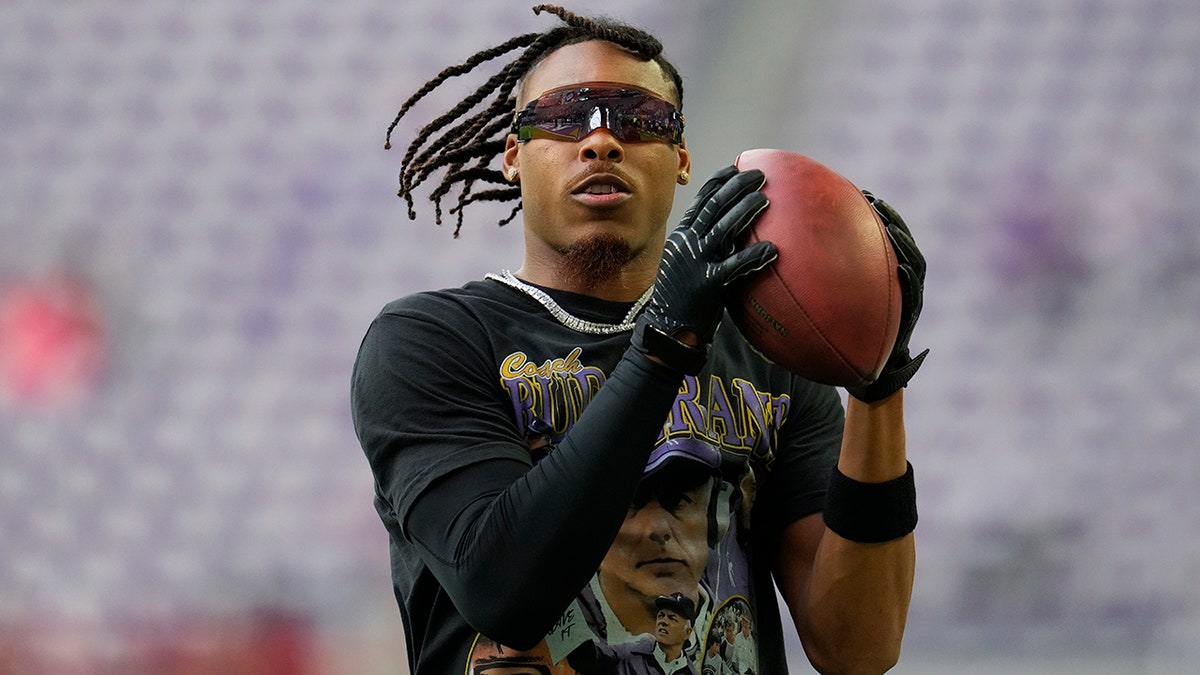 As cameras caught Jefferson upset on the sidelines, he faced questions from reporters about how he was feeling. Additionally, Jefferson and the Vikings had yet to come to terms on a contract extension before the first week of the regular season. The star wide receiver said he was unconcerned with the talks.
"I have the same mindset as I had before," Jefferson said. "All I can do is play football, and that's what I continue to do. I know my team. My team doesn't care about the contract, and I don't, either. I just want to be here for my teammates, play for my teammates, and of course get these wins."
Jefferson has 1.5 years remaining on his rookie contract. He has the most yards of any player in NFL history through his first three seasons. He's also the fastest player in league history to reach 25 career games with 100-plus yards receiving, getting there in 51 games.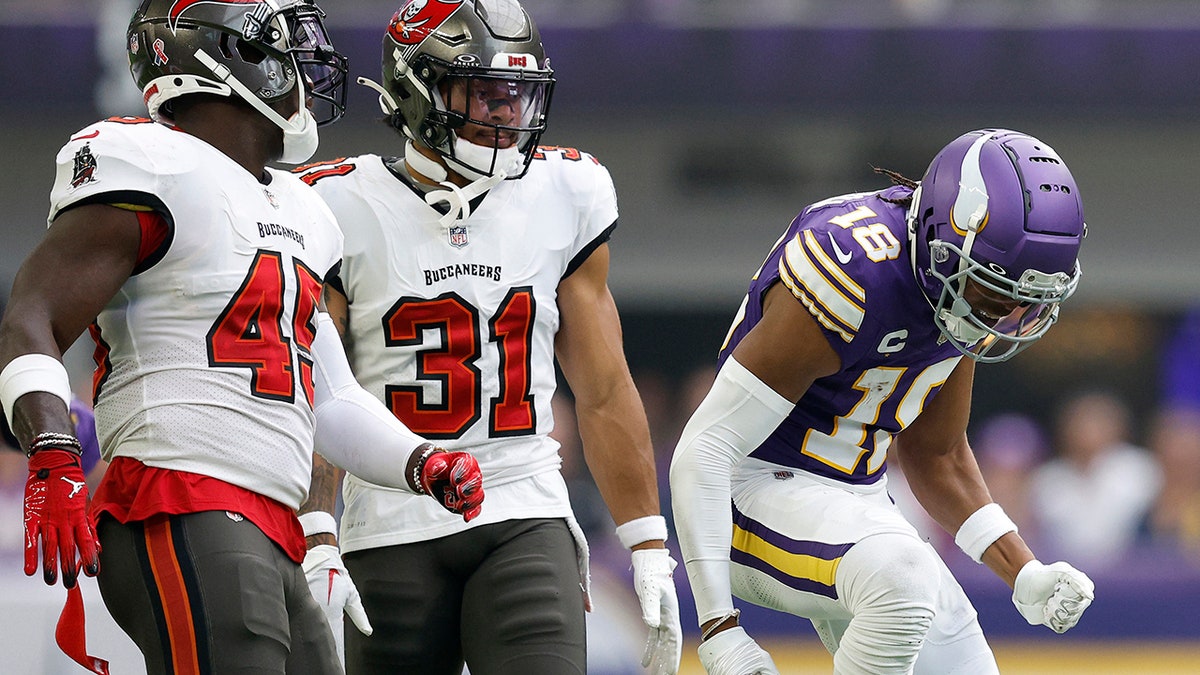 COWBOYS' DEMARCUS LAWRENCE FEELS DOMINANCE OVER GIANTS 'PUT THE LEAGUE ON NOTICE'
"He knows I support him 100%, and he was all in today and really has been," Vikings coach Kevin O'Connell said. "We would have loved to get something done with Justin, but the decision was made and I do not for one second believe that Justin is not going to put his best foot forward like he did today."
As far as the game goes, Jefferson said the team needs to just "fix those minor errors." If they did that, Jefferson believed the outcome would have been different on Sunday.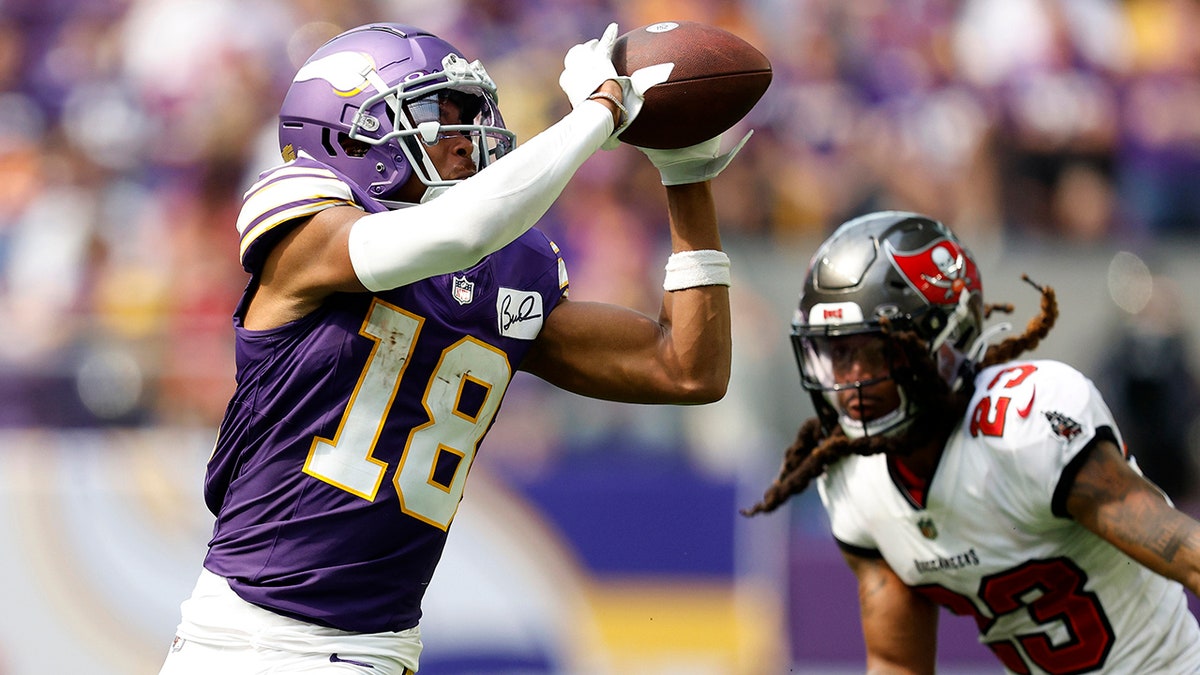 CLICK HERE TO GET THE FOX NEWS APP
The Vikings have the Philadelphia Eagles on the docket Thursday night.
The Associated Press contributed to this report.