Minnesota Vikings star Justin Jefferson came down with a heck of a catch in the second quarter Thursday night in his matchup against the Philadelphia Eagles but his fumble cost his team the ball.
Kirk Cousins launched a great pass to Jefferson. The wide receiver hauled in the football and tried to make the extra move to get into the end zone. As he tried to stretch over the pylon, Jefferson lost the ball. The ball rolled into the end zone and off to the side, resulting in a touchback.
CLICK HERE FOR MORE SPORTS COVERAGE ON FOXNEWS.COM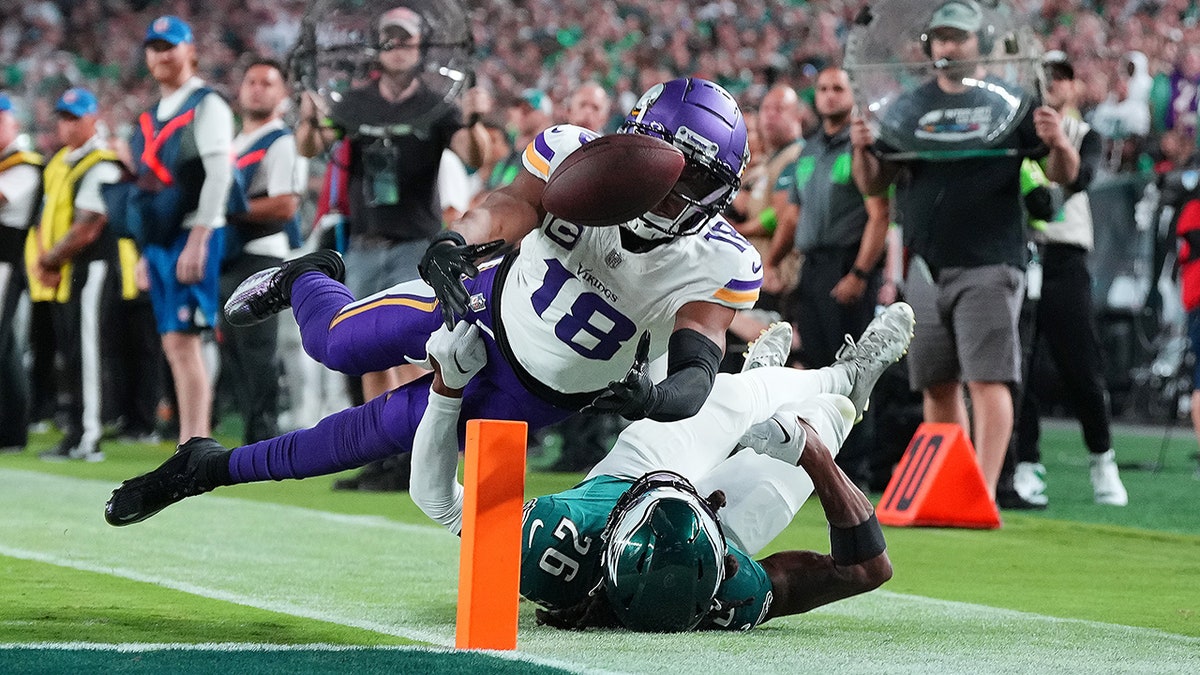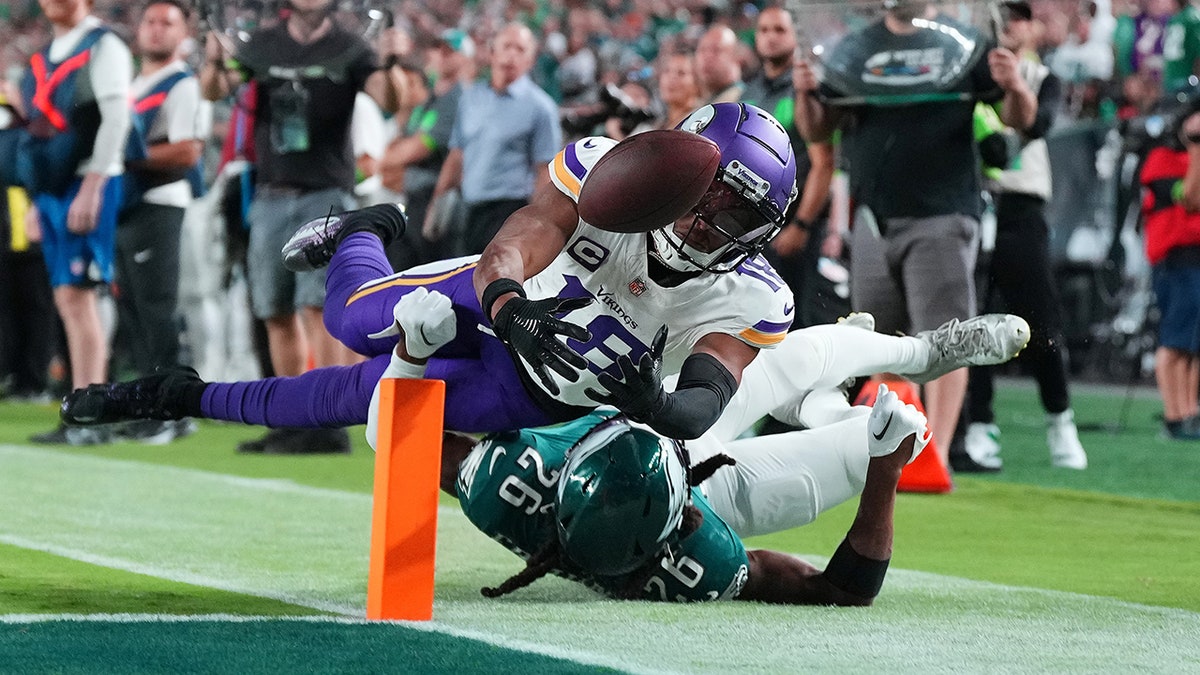 The NFL touchback rule on plays like Jefferson's has always been a source of consternation among fans and it became an issue on social media again. Those watching the game expressed their opinions.
APP USERS VIEW THE PLAY HERE
"Here comes the dumbest rule in football. The fumble into the end zone touchback," Super Bowl champion kicker Lawrence Tynes wrote on X, the social media platform formerly known as Twitter.
"Unbelievable body control and catch by Justin Jefferson!" NFL veteran Darius Butler wrote. "Would REALLY stink for the Vikings and Anytime TD bettors if this is called a Touchback. Definitely looks like it tho."
SEAHAWKS' DK METCALF POINTS FINGER AT HIMSELF AFTER DISAPPOINTING LOSS TO RAMS: 'LACK OF PREPARATION'
"That looks like a touchback on Justin Jefferson fumble," NFL reporter Cameron Wolfe wrote. "It's the single worst rule in football. But the right call is touchback."
Former NFL lineman Geoff Schwartz agreed with one X user's take. Butler also agreed.
"The rule is fine don't f–k around around the end zone," Sumer Sports VP Eric Eager wrote.
Jefferson ended the half with five catches for 57 yards. T.J. Hockenson had a touchdown catch from Cousins. He had four catches for 47 yards.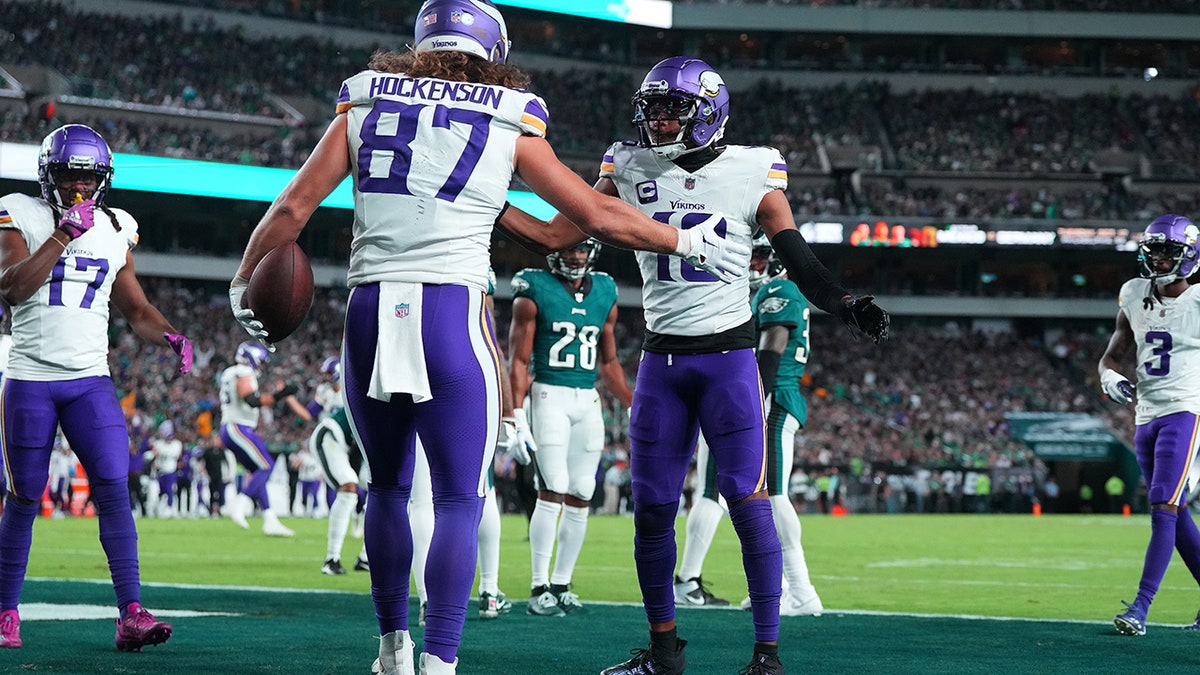 CLICK HERE TO GET THE FOX NEWS APP
The Eagles were able to come away with a 61-yard Jake Elliott field goal at halftime and stay up 13-7.