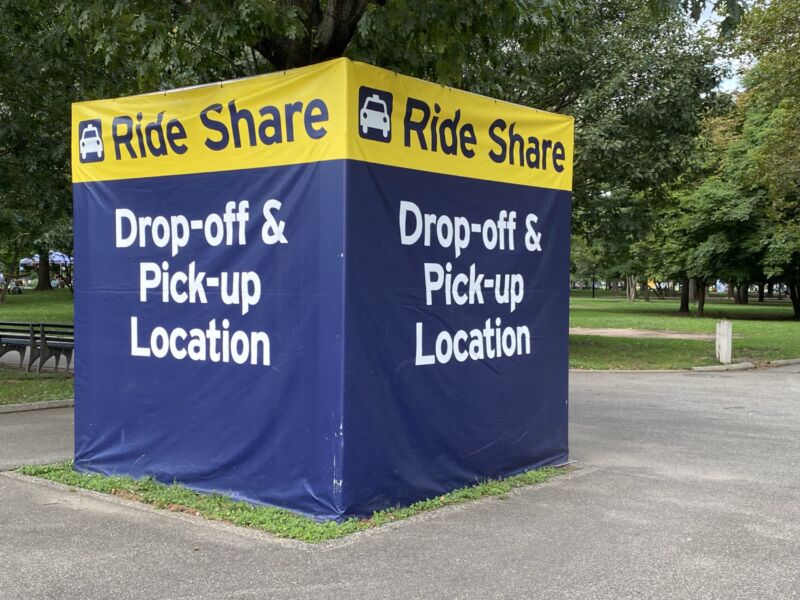 Uber and Lyft have agreed to pay $328 million after "cheating drivers out of hundreds of millions of dollars," New York Attorney General Letitia James' office said today. "Uber will pay $290 million and Lyft will pay $38 million into two separate settlement funds which will be entirely distributed to current and former drivers," the AG's office said.
The ride-hailing companies also agreed to provide sick leave and better pay to drivers going forward. "The settlements resolve multi-year investigations into Uber and Lyft, which found that the companies' policies withheld hard-earned pay from drivers and prevented them from receiving valuable benefits available under New York labor laws," the announcement said, calling it the largest back-pay settlement in the NY AG office's history.
The AG's office estimates that over 100,000 drivers, most of whom are immigrants, will be eligible for payments. Notices will be sent to people who are eligible for payments, and links to claims forms are available here.
The AG's announcement has quotes from several New York Taxi Workers Alliance members, including Malang Gassama, a former driver for Uber and Lyft. I've calculated that Uber and Lyft took at least $25,000 from my pay that they shouldn't have in the form of sales tax and the Black Car Fund surcharge," Gassama is quoted as saying.
The Uber settlement fund is for people who "drove for Uber between November 10, 2014, and May 22, 2017, and had deductions taken for New York sales tax and Black Car Fund fees." The Lyft fund is for people who drove for Lyft between October 11, 2015, and July 31, 2017, and had the same kinds of deductions.
Firms "misrepresented" deductions
James' office described the companies' violations as follows:
From 2014 to 2017, Uber deducted sales taxes and Black Car Fund fees from drivers' payments when those taxes and fees should have been paid by passengers. Uber misrepresented the deductions made to drivers' pay in their terms of service, telling drivers that Uber would only deduct its commission from the drivers' fare, and that drivers were "entitled to charge [the passenger] for any tolls, taxes or fees incurred," though no method to do this was ever provided via the Uber Driver app. Lyft employed a similar method to shortchange drivers from 2015 to 2017, deducting a 11.4 percent "administrative charge" from drivers' payments in New York equal to the amount of sales tax and Black Car Fund fees that should have been paid by riders. Uber and Lyft also failed to provide drivers with paid sick leave available to employees under New York City and New York state law.
Going forward, Uber and Lyft drivers in New York State will get paid sick leave. The companies must also provide hiring notices that "accurately explain the earnings to which drivers are entitled for their work" and earnings statements that "accurately detail the compensation earned for each pay period," the announcement said.
Uber and Lyft must "notify drivers after each ride of the amount paid by the rider," provide the right to "appeal all deactivations from the Uber and Lyft platforms," and offer in-app chat support in multiple languages.
In parts of the state outside New York City, drivers will receive at least $26 per hour, adjusted annually for inflation. Drivers in New York City will continue to receive minimum per-trip pay under rules set by the city's Taxi & Limousine Commission.
Uber says deal ends classification dispute
Uber said the settlement "helps put to rest the classification issue in New York and moves us forward with a model that reflects the way people are increasingly choosing to work. It also will serve as a model for other states, demonstrating that when we work together with legislators and regulators, we can resolve these issues in a way that benefits workers and consumers alike."
Uber also said the deal "builds on a recent agreement with the New York State Department of Labor" in which Uber will pay into the state's unemployment insurance fund, giving drivers access to unemployment benefits. That settlement was announced today and requires Uber to make a retroactive payment to cover the period since 2013 and quarterly payments going forward.
"New York is the first state in the country with which Uber has agreed to a settlement that addresses both past and future unemployment insurance liability," Gov. Kathy Hochul's office said.
Lyft said the settlement "prioritizes the benefits drivers want without sacrificing the independence and flexibility they need." It "builds on the benefits and protections that drivers already enjoy through the state's Black Car Fund, which provides accident disability and workers' compensation, dental and vision coverage, telemedicine services, and more," Lyft said.