There seems to be no bad blood between the San Francisco 49ers and Trey Lance after the team traded their former first-round draft pick to the Dallas Cowboys last week. But Lance appears ready to move on from the organization and begin his new journey in the NFL. 
Speaking with reporters for the first time since the Niners dealt him to Dallas in exchange for a fourth-round pick, Lance expressed his desire to "move on" from the situation on Tuesday and take in as much as he can behind starting quarterback Dak Prescott and veteran backup Cooper Rush.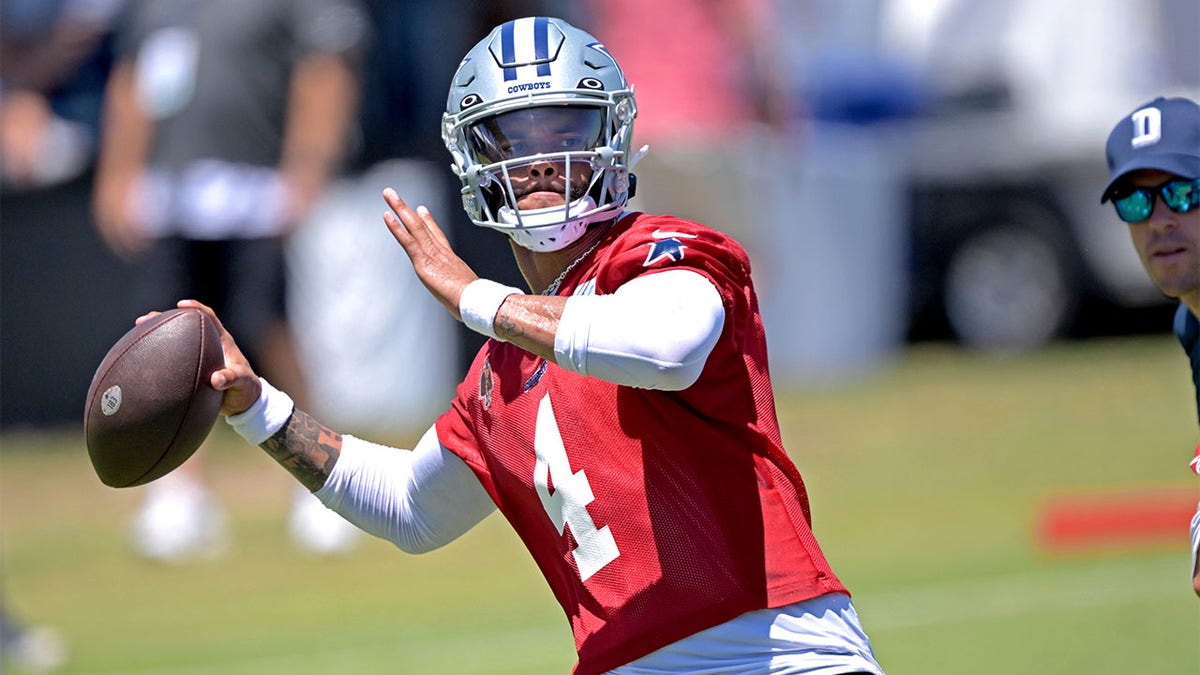 "Very excited to be here, first and foremost. Just excited to get to continue to know the guys," Lance said.  
COWBOYS' WILL GRIER HAS 'BEST PERFORMANCE' OF PRESEASON SINCE 1999, COACH SAYS AFTER TEAM ACQUIRED TREY LANCE
"Obviously, for me, it's just learning, taking it one day at a time, not really trying to look too far forward or anything like that. But really right now, just trying to be a sponge and learn and enjoy every day."
San Francisco made a heavy investment in Lance when they drafted him with the third overall pick in the 2021 NFL Draft. They traded three first-round picks and a third-rounder to Miami in order to move up from No. 12 and secure Lance.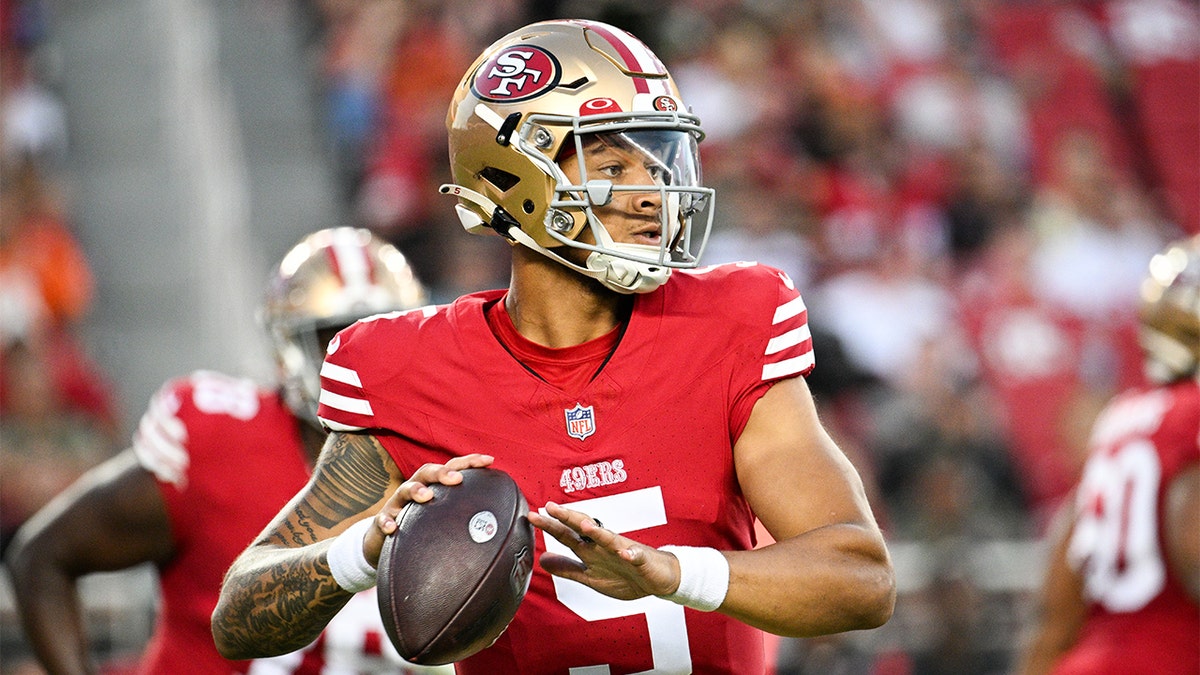 Now just three years later, the Niners are invested in Brock Purdy as starting quarterback and went with former New York Jets first-round pick Sam Darnold as their No. 2. 
CLICK HERE FOR MORE SPORTS COVERAGE ON FOXNEWS.COM
"That conversation obviously wasn't something I wanted to hear, but that's the reality of the situation," Lance said of the 49ers decision. "Nothing but respect and gratitude for everyone there – coaching staff, locker room, athletic training staff, everyone I spent a ton of time with these last few years." 
But Lance said the news that he was headed to Dallas left him with a "big smile" on his face. 
"Definitely looking forward to being here. Like I said, I was very excited to be here, very excited to continue to get to know the guys, the coaching staff and yeah, this fresh start definitely feels great. I'm excited to be here."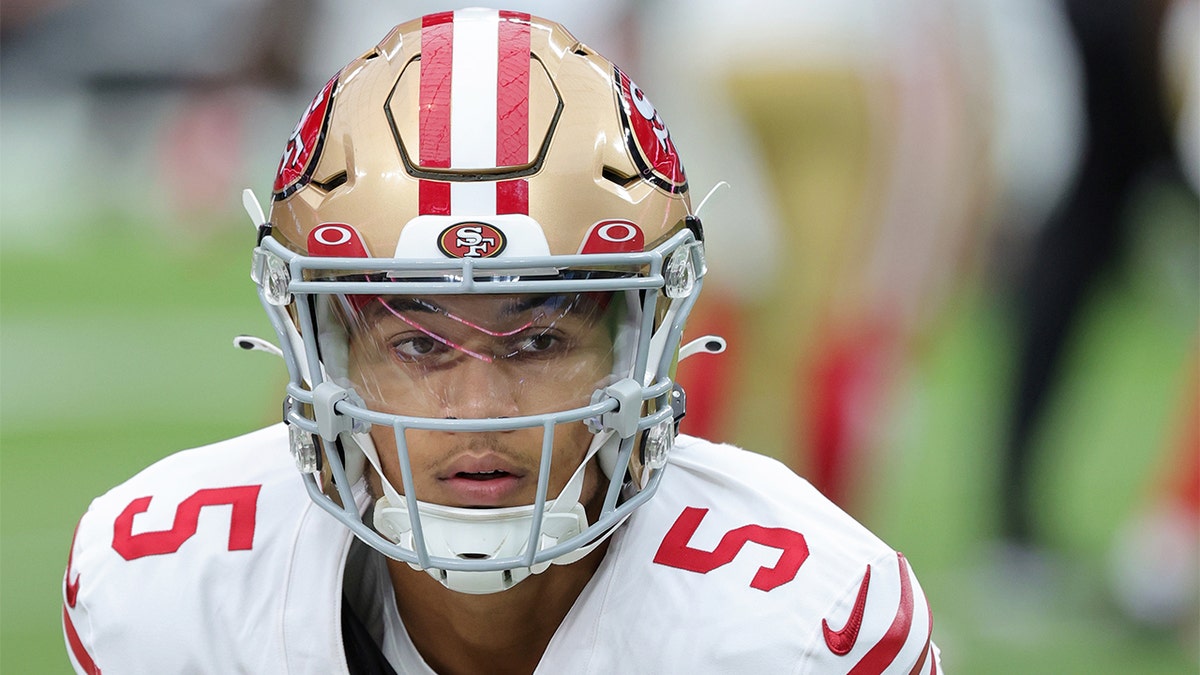 CLICK HERE TO GET THE FOX NEWS APP
Lance is embracing his role as the third-string quarterback and said he plans to take it day-by-day, but he's already impressed with what he's seen of the Cowboys' organization. 
"It's been awesome for me, it's been fun – kind of a breath of fresh air to learn a new offense and like I said, being around the guys these last two days I feel like I've learned so much."