Second-year wide receiver George Pickens admitted that he tends to let his frustrations get the best of him whenever he is not being featured in the offense.
He recently appeared to momentarily remove content that related to the Pittsburgh Steelers from his social media account. The apparent move came shortly after Pickens finished last Thursday's game against the Tennessee Titans with two catches for -1 yard.
Pickens also posted, "Free me" on his Instagram Story, according to Pittsburgh's 93.7 The Fan. On Wednesday, he clarified that that social media activity was non-football related.
CLICK HERE FOR MORE SPORTS COVERAGE ON FOXNEWS.COM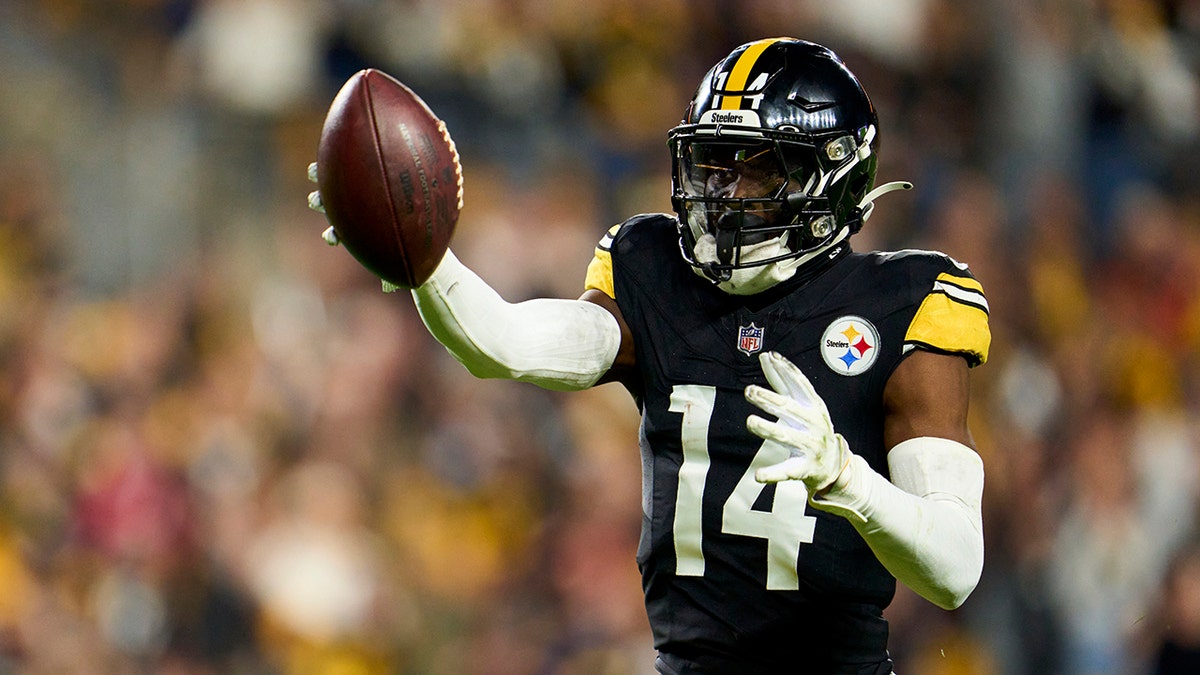 "Just clearing out my page, scrubbing it, not too crazy," Pickens said Wednesday. "Got nothing to do with the Steelers at all."
Steelers coach Mike Tomlin did not seem concerned with what Pickens did on social media, and described the situation as a "non-issue."
TITANS' MIKE VRABEL PROVIDES POSITIVE UPDATE ON TREYLON BURKS: 'PROBABLY BETTER THAN HOW IT LOOKED'
"He wants to be a reason why we're successful," Tomlin said in reference to Pickens. "I don't begrudge that. "I want guys who want the football. I want guys who want to be central reasons why we're successful. That's a non-issue to be quite honest with you."
Maybe, but the optics of Pickens' body language after fellow wide receiver Diontae Johnson scored his first touchdown in close to two years left the impression of a player who needs to learn how to handle adversity, something Pickens acknowledged is a skill set he is still learning.
"All I can keep doing is just keep working to be honest," Pickens said. "I can't really express [frustration publicly] anymore, but I can just keep working. That's it."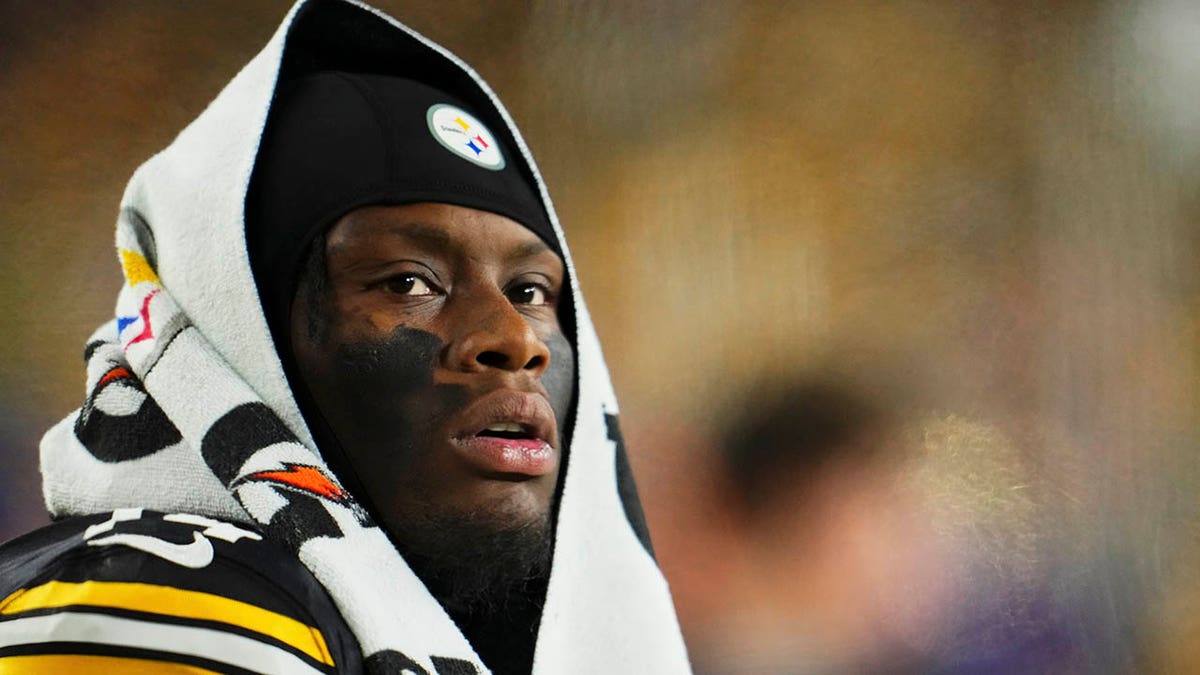 The athletic 6-foot-4 Pickens topped 100 yards receiving three times in Pittsburgh's first six games. 
But, he has been held to three catches for 21 yards in the past two contests while Johnson's numbers have spiked while defenses focus much of their attention on Pickens, a more traditional downfield threat.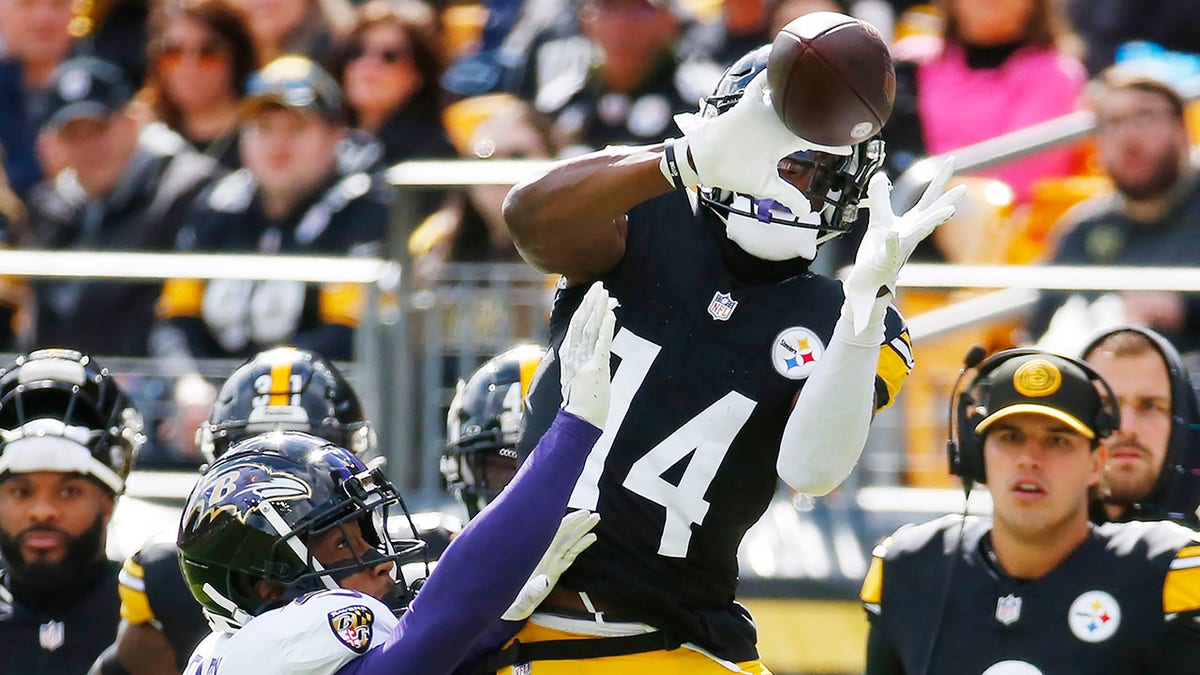 Running back Najee Harris said he's trying to help Pickens understand that in a way, the way defenses are trying to stop him is a compliment and part of life in the NFL.
"I talked to him at halftime (of the Tennessee game) (and said) … they're not just going to let you blow up the stat sheet," Harris said. "They're not going to let you be a game-wrecker."
CLICK HERE TO GET THE FOX NEWS APP
The Steelers host the Green Bay Packers this Sunday.
The Associated Press contributed to this report.