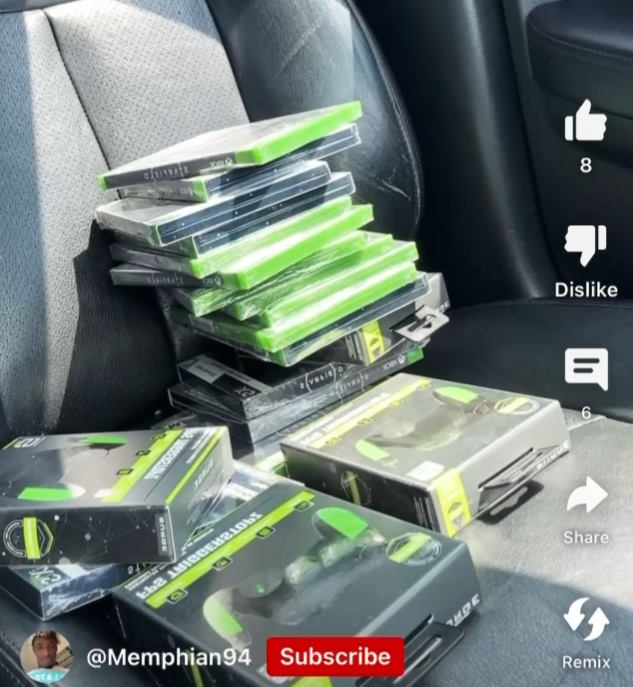 A Tennessee man has been arrested and charged with a felony after leaking early footage of Bethesda's upcoming Starfield and attempting to sell shrinkwrapped copies days before the game's highly anticipated launch.
According to a Shelby County, Tennessee, arrest record, Darin Harris was booked for felony and misdemeanor counts of theft of property, as well as possession of controlled substances, late on August 24. An incident report obtained by IGN reportedly lists the stolen property in question as "Video Game: Microsoft Starfield unreleased game.
The arrest came days after the YouTube account "DHavenShadow," which apparently belongs to Harris, posted roughly 40 minutes of Starfield gameplay (seemingly captured from a cell phone pointed at a TV) to YouTube and other social media channels on August 22 (a spoiler-free listing for one such video can be seen in this Internet Archive capture). While the video was quickly taken down from YouTube by a ZeniMax Media copyright claim, copies of the same content spread across the Internet quicker than they could be taken down. The footage reportedly got over 1 million views on Imgur alone before being taken down there as well.
Harris, who promised more footage to come in subsequent posts and comments, also responded directly to commenters who criticized the gameplay skill in his first leaked video. "I'm not a game expert. I was just trying something out," he said in a follow-up video. "It's a good game, y'all don't want to miss this. Starfield for real."
Harris then started listing Xbox copies of Starfield on a Mercari page, where they were resold for prices ranging from $200 for the base game to $650 for the bonus-packed Constellation Edition. In response to skepticism that the listings were authentic, Harris posted another video showing piles of apparent shrinkwrapped copies of Starfield sitting in the passenger seat of his car before being packaged in FedEx envelopes.
Leak-watchers on Reddit noticed content on Harris' various accounts beginning to disappear on August 23. Other users noticed identifying information, such as Harris' Gamertag, present on the videos he posted.
Kotaku reports that Harris was released on a $10,000 bail and has been ordered to appear in court on September 8.
This isn't the first time law enforcement has been used to punish players who leak gameplay footage and information before a game's launch (though previous cases generally don't include sales of actual pre-release discs). In 2004, German authorities arrested Axel Gembe for stealing the source code to Half-Life 2, a story memorably retold in this excerpt from Simon Parkin's book Death by Video Game. More recently, a UK teenager was arrested for allegedly leaking extremely early assets from the upcoming Grand Theft Auto VI.
In 2020, when rumors began to swirl that an employee was responsible for a massive pre-release content leak from The Last of Us Part II, Sony released a statement saying that the individual had been identified and was "not affiliated with Naughty Dog or [Sony]."
Legitimate copies of Starfield will be playable on September 1 for early access preorders ahead of a wider release on September 6.