Spain's Prosecutor's Office on Monday opened an inquiry into the country's embattled soccer federation president Luis Rubiales over his kiss of player Jenni Hermoso during their Women's World Cup celebration.
Officials said they would be in touch with Hermoso to let her know she will have 15 days to contact the office so they can inform her of her rights should she wish to file a complaint as an alleged victim of sexual aggression.
The prosecutor's office said that based on Hermoso's statements it has no doubts the kiss was "not consensual," according to Euro News.
CLICK HERE FOR MORE SPORTS COVERAGE ON FOXNEWS.COM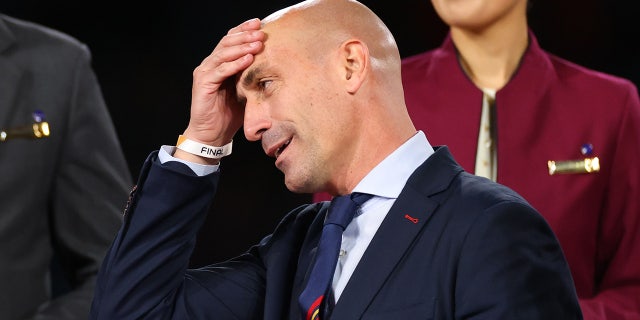 Rubiales kissed Hermoso while celebrating Spain's Women's World Cup win over England last weekend. Rubiales joined La Roja on the stage and greeted members of the team. Rubiales was seen on the stage putting his hands over Hermoso's head and giving her a kiss. He patted her on the back as she left the stage.
Hermoso initially said she "did not enjoy that," according to The Telegraph. She later told Cadena COPE the gesture was "no big deal." She also downplayed it in an interview with Spain's EFE.
"It was a mutual, totally spontaneous gesture because of the huge joy of winning a World Cup," she said. "The 'presi' and I have a great relationship. His behavior with us has been a '10.' It was a natural gesture, of affection and gratitude… We've won a World Cup, and we won't get away from what's important."
Rubiales dismissed calls to apologize for the kiss but later admitted to making a "mistake." He added that "we saw it as something natural and normal" and said he needed to be "more careful."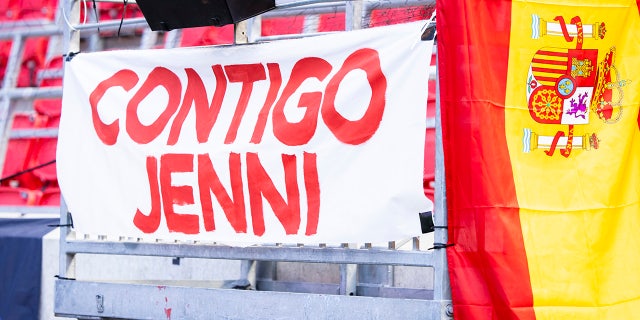 SPAIN'S JORGE VILDA RIPS LUIS RUBIALES IN LATEST TWIST TO KISS DRAMA
As pressure ramped up, Hermoso released a lengthy statement disavowing Rubiales and reiterated her initial stance that she "did not like what happened." She called the kiss nonconsensual.
FIFA suspended Rubiales for 90 days after he gave a defiant speech and refused to resign. Spain is hoping the country's sports tribunal will remove him definitely.
Spain's acting deputy Prime Minister Yolanda Diaz was meeting with the soccer union representatives in hopes of finding a way to remove Rubiales and changing the way equality issues are run in Spanish soccer.
Earlier Monday, Rubiales' mother launched a hunger strike at a church in his hometown. She called the criticism aimed toward her son "a witch hunt."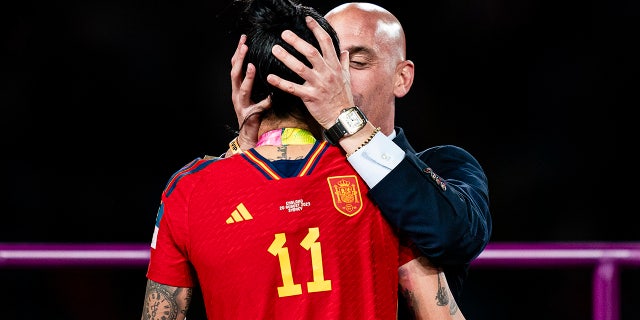 CLICK HERE TO GET THE FOX NEWS APP
The Associated Press contributed to this report.