The Ottawa Senators and general manager Pierre Dorion agreed to part ways on Wednesday, just hours after the NHL announced that the organization would forfeit a first-round draft pick following the 2021 botched trade involving forward Evgenii Dadonov. 
Owner Michael Andlauer, who took over in September, announced the shakeup during a press conference on Wednesday, where he named president of hockey operations Steve Staios as interim general manager following Dorion's resignation.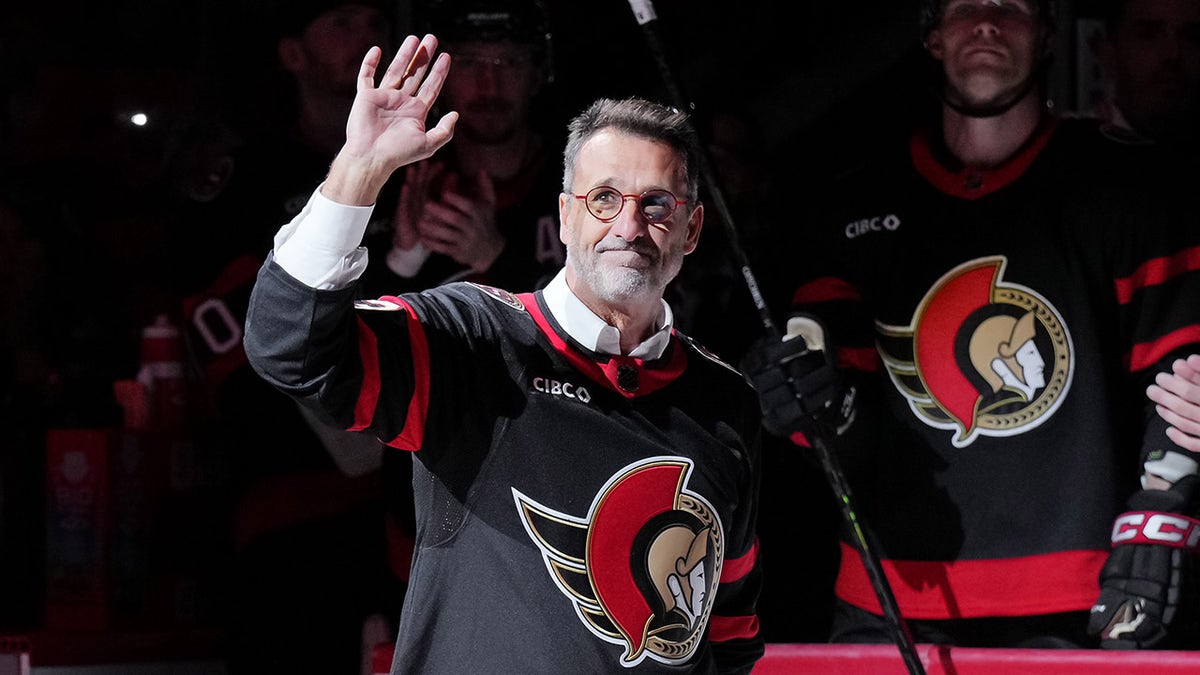 "With respect to today's serious NHL ruling, the 73-page report that was shared with me last week stems from actions originated by our hockey club, unfortunately, that we were negligent in nature and our duty of care was ignored, which set off events that embarrassed the league and pissed off two other NHL clubs."
NHL SUSPENDS SENATORS' SHANE PINTO 41 GAMES FOR VIOLATING LEAGUE'S GAMBLING POLICY
Andlauer said that while the incident had taken place before his tenure as owner, he "must respect the league's decision." 
Dadonov, who currently plays for the Dallas Stars, was traded to the Vegas Golden Knights in July 2021. When Vegas attempted to trade him the following year to the Anaheim Ducks, the trade was invalidated after it was revealed that the Senators had failed to inform the team of his 10-team no-trade list, which the Ducks were on. 
The resulting discipline, the NHL announced Wednesday, was a forfeiture of a first-round pick in either the 2024, 2025 or 2026 Drafts. The Senators will have "within 24 hours of the conclusion of the Draft Lottery for that year" to make their decision, the league added.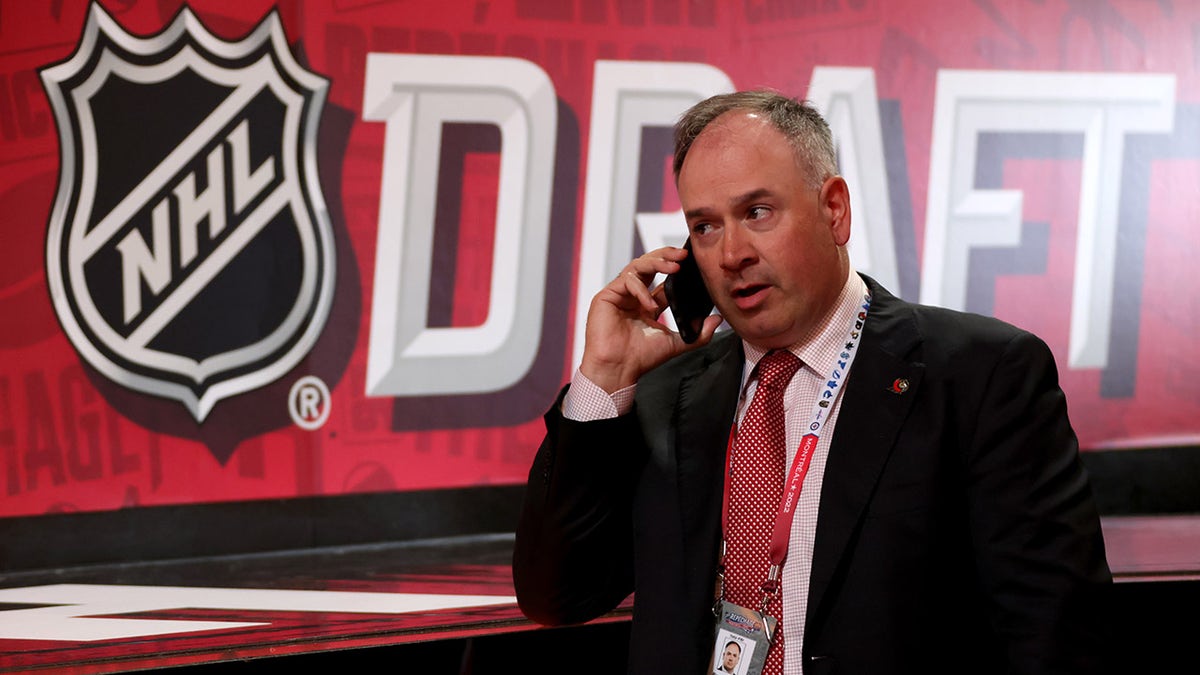 CLICK HERE FOR MORE SPORTS COVERAGE ON FOXNEWS.COM
During Wednesday's presser, Andlauer agreed with the characterization that the incident was the "last straw" with Dorion. 
"A lot of the decisions that have been made could have been avoided," Andlauer added.
He also noted that he knew of the NHL's probe into the botched trade before agreeing to purchase the team in June, but was told by the team's previous ownership that it was a "non-issue." 
"I don't know if a first-rounder is a non-issue to you guys, but it is to me."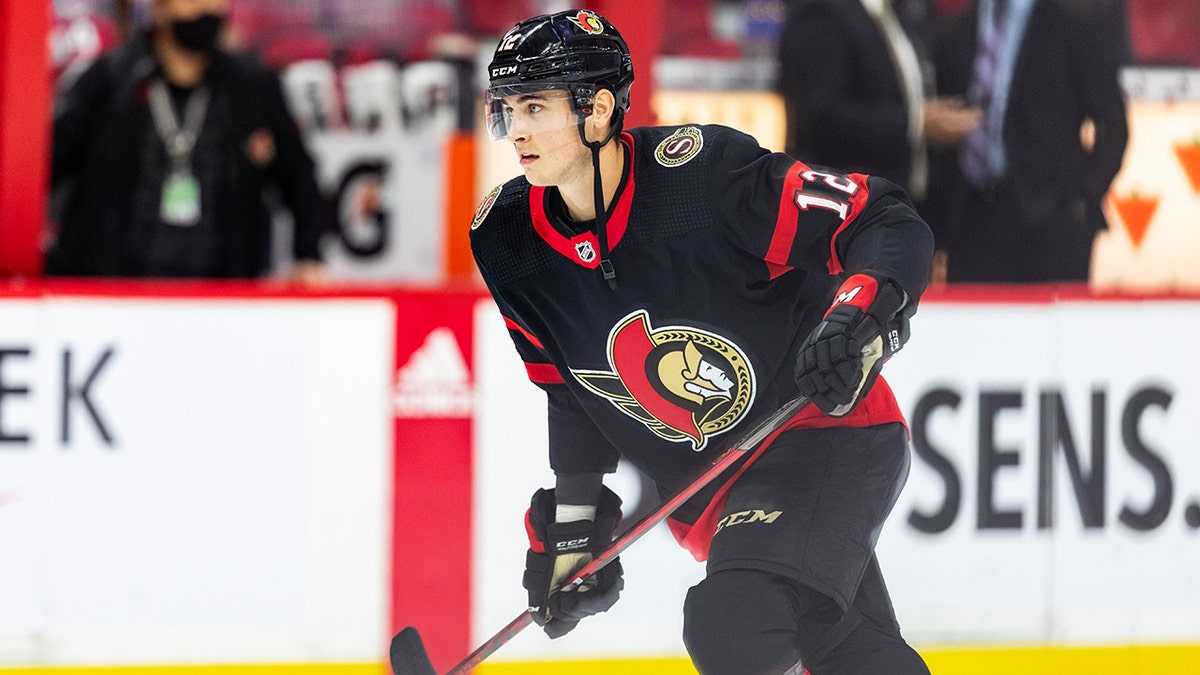 CLICK HERE TO GET THE FOX NEWS APP
This is just the latest blow for Senators. 
The NHL announced last week that center Shane Pinto was suspended 41 games for violating the league's gambling policy. The 22-year-old became the first player in the NHL to be suspended for a gambling violation since the U.S. Supreme Court cleared the way for legalized sports wagering in 2018.