Kelly Stafford, the wife of Los Angeles Rams quarterback Matthew Stafford, revealed in an August podcast that the veteran quarterback was having issues connecting with the young players on his team, saying the "locker room has changed so significantly."
"You know, they're young, they're learning, but he's like, 'I feel like I can't connect,'" she said on "The Morning After With Kelly Stafford."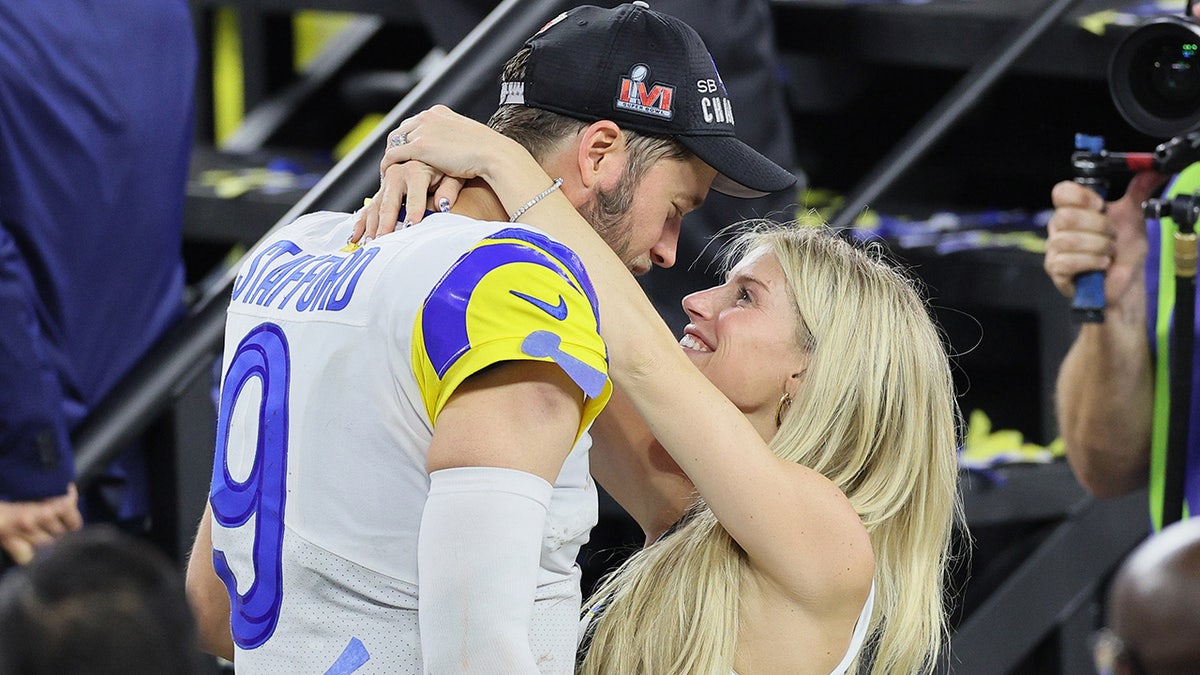 As Stafford prepares for the start of his 15th NFL season, he was asked whether he had to address the comments with his teammates. 
EAGLES' JASON KELCE, WIFE KYLIE DISH ON DISASTROUS 1ST DATE, HOW PRO BOWLER POPPED THE QUESTION
"No. I think those guys understand where I'm coming from," Stafford said Wednesday. They see me come in this building every single day and know how I go to work, know how I interact with everybody, and we didn't really think too much about it to be honest with you.
"I'm not too worried about it," Stafford said. "Nobody in that locker room is too worried about it. I can promise you that. We've completely moved on, not that we ever really stopped to think about it, to be honest with you. But I'm not too worried about it."
In the August podcast, Kelly Stafford said her husband was trying to find a way to connect with his younger teammates who spend the majority of their time on their phones. 
CLICK HERE FOR MORE SPORTS COVERAGE ON FOXNEWS.COM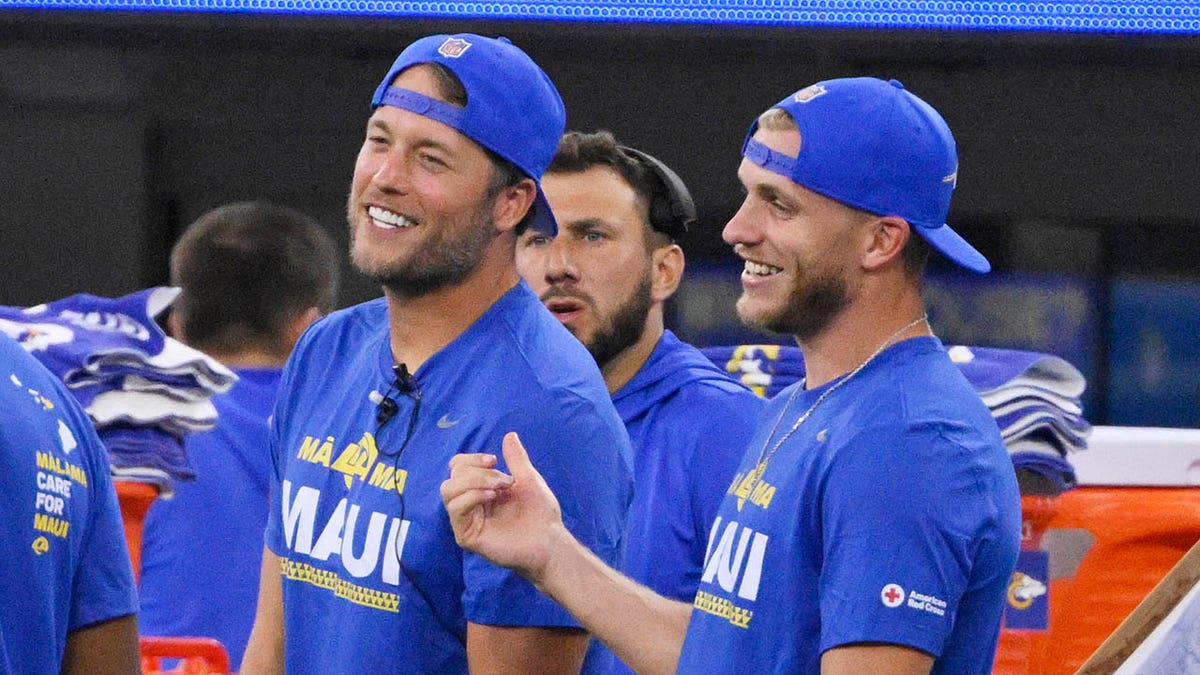 "In the old days, you'd come out of practice, you'd shower, people would be playing cards, people would be interacting," Kelly Stafford said. "Who knows what they're doing, but they're doing something together. They're playing ping-pong, they have a tournament going on. They're at least talking. He said now they get done with practice or get done with meetings during training camp, and they go straight to their phones."
"No one looks up from their phones," she continued. "Matthew's like, 'I don't know … am I the dad? Do I take the phones? What do I do here?' and he's like, 'I want them to see me not as a coach.'"
Shortly after her comments made headlines, Kelly Stafford expressed regret for making news. 
"That was tough. I say all the time, probably not the best if your wife's name is in the media, if it's talking about sports. I felt pretty bad last week. I put my foot in my mouth pretty good last week," she said when speaking with Local 4 Detroit's Christy McDonald on "A Conversation With."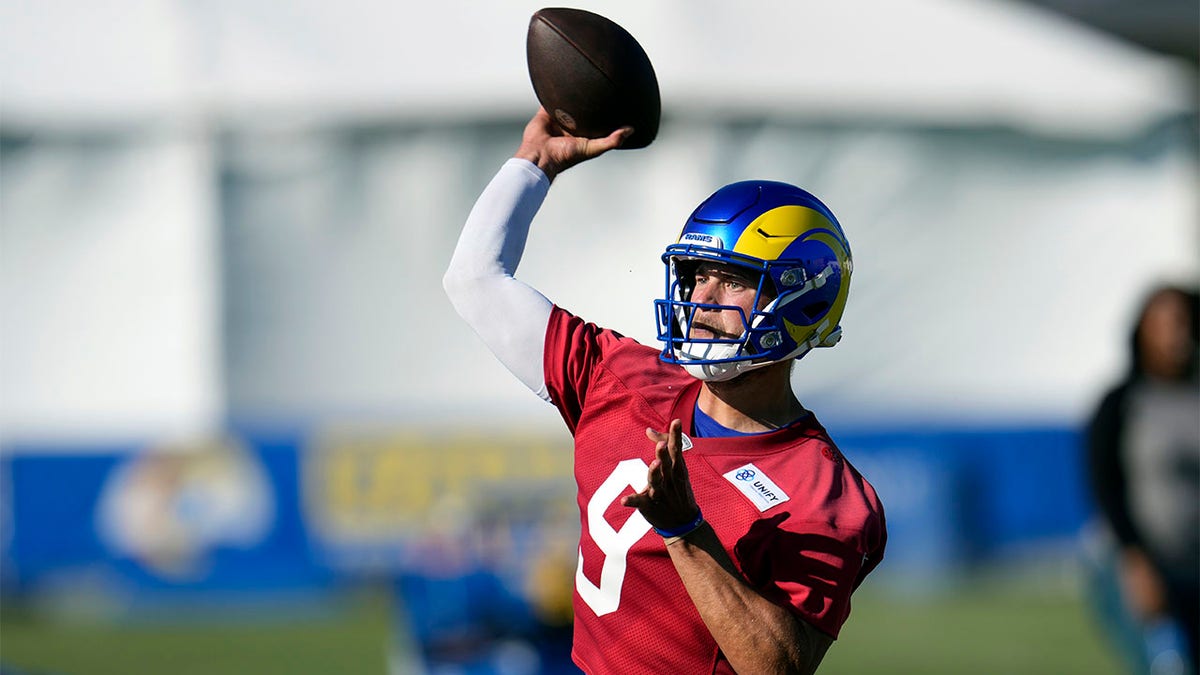 CLICK HERE TO GET THE FOX NEWS APP
"I spoke on a topic that I think, it's relatable, to the fact that it's hard to relate to someone who is ten years younger than you," she explained. "And I do think that's entirely true. But I'm not in an NFL locker room. I'm not spending every day with these teammates."
Stafford said Wednesday that he "definitely" feels connected with the locker room.  
Matthew Stafford and the Rams open the 2023 NFL season against the Seattle Seahawks in Week 1. 
Fox News' Paulina Dedaj and Scott Thompson contributed to this report