College football games are no stranger to on-field disruptions, but Thursday night's TCU-Texas Tech game was interrupted when a wild possum ran across the field. 
Between the first and second quarter of the game, the critter was seen running across the field near the 10-yard line as fans in the crowd at Jones AT&T Stadium in Lubbock, Texas, cheered the animal on.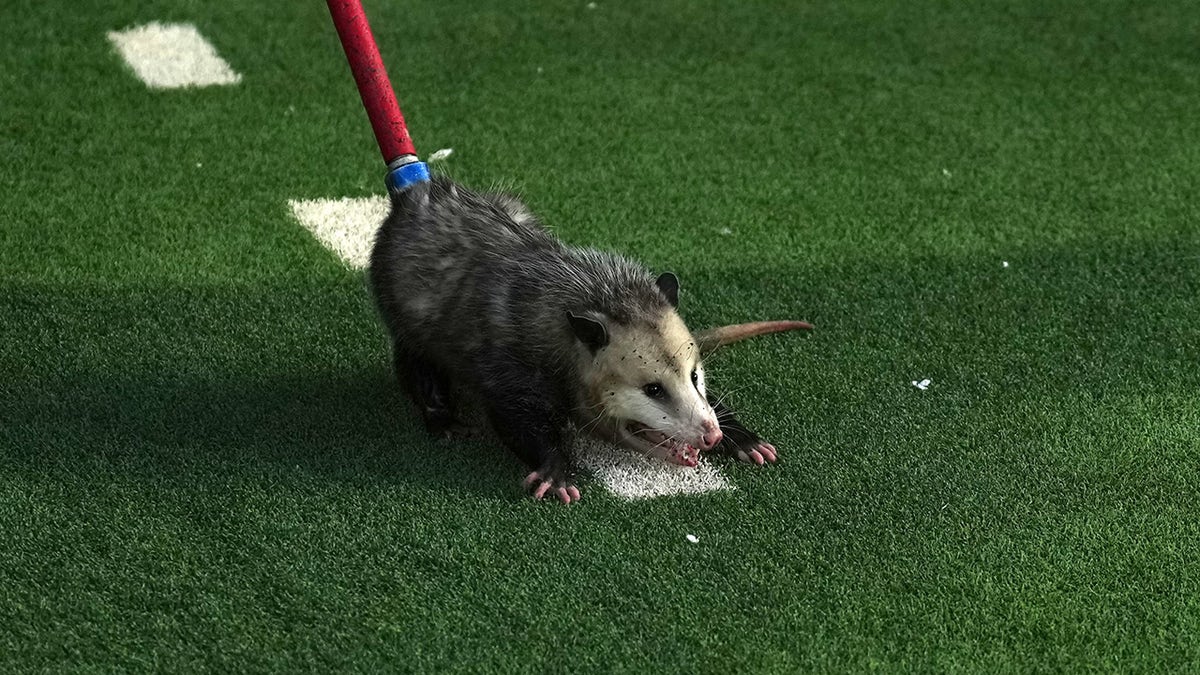 Eventually, a man, who appeared to be from animal control, was able to capture the possum using a snare pole. 
FOX SPORTS' TIM BRANDO WEIGHS IN AFTER FIRST COLLEGE FOOTBALL PLAYOFF RANKINGS
But videos of the creature being dragged off the field near the sideline have gone viral on social media.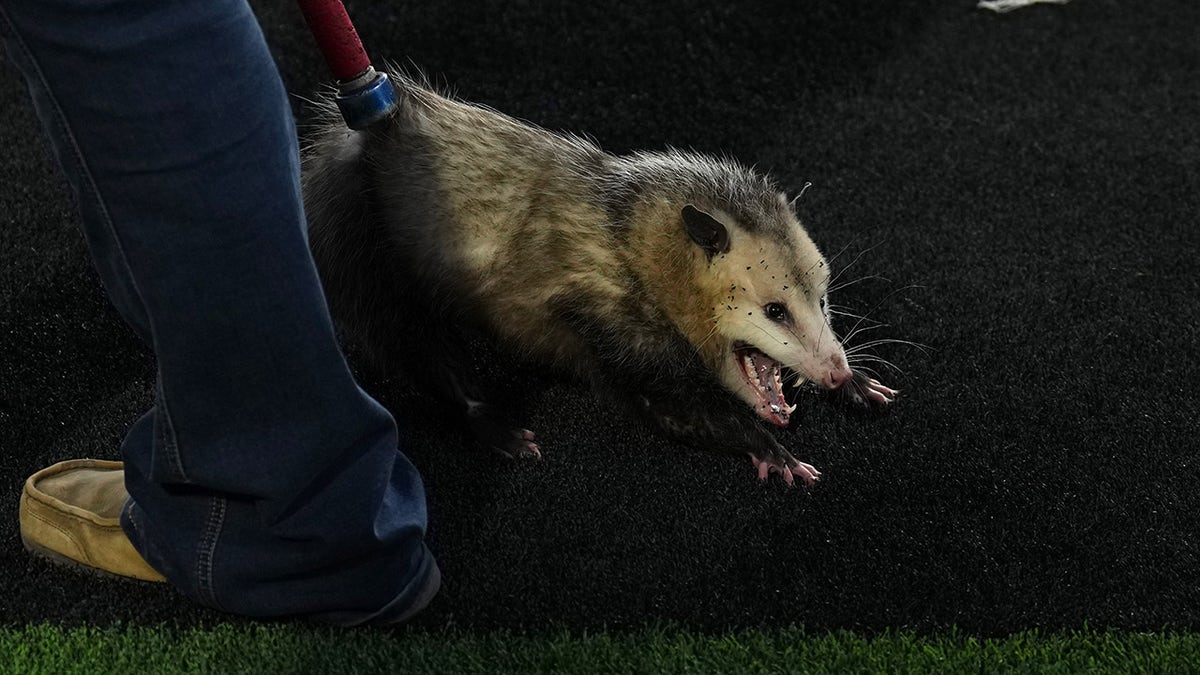 CLICK HERE FOR MORE SPORTS COVERAGE ON FOXNEWS.COM
According to USA Today photojournalist Annie Rice, the unwelcomed possum did leave the stadium but not before being greeted by Tech president Lawrence Schovanec.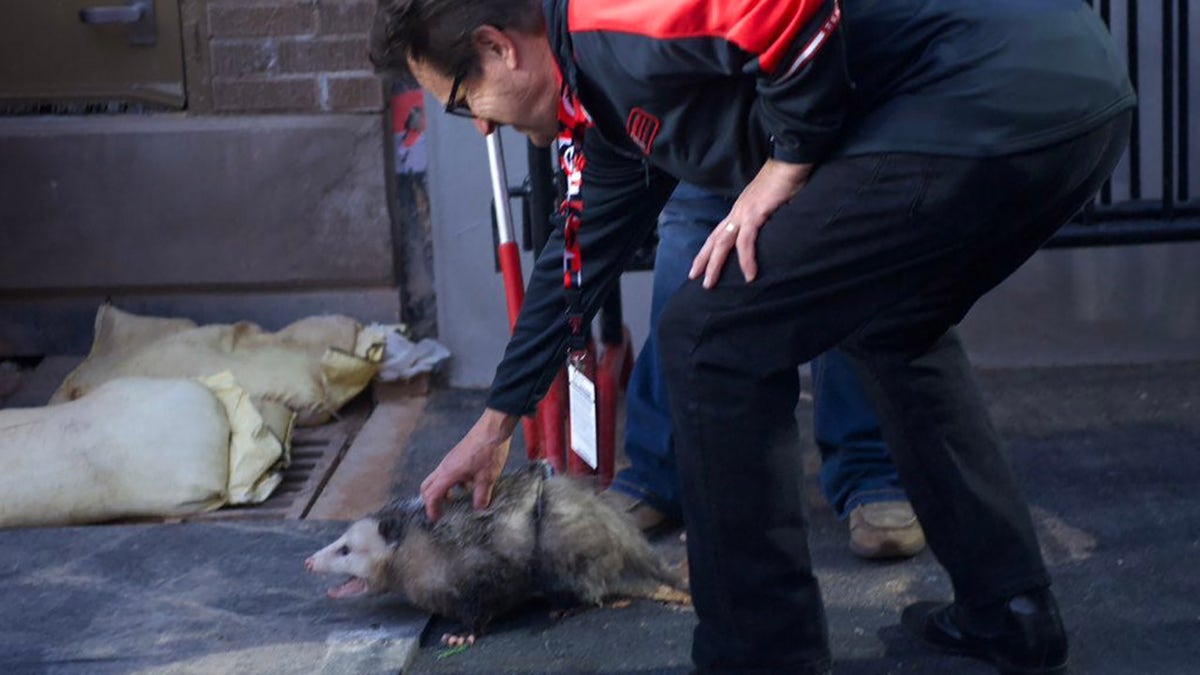 Texas Tech beat TCU 35-28 behind Behren Morton's 282 yards and two touchdowns and Dadrion Taylor-Demerson's game-clinching interception. 
CLICK HERE TO GET THE FOX NEWS APP
"So, two things we did, we didn't turn the ball over, and we caused turnovers. You know, if you do those two things, you got a great opportunity," Texas Tech coach Joey McGuire said. "It puts us in great situations."
The Associated Press contributed to this report.