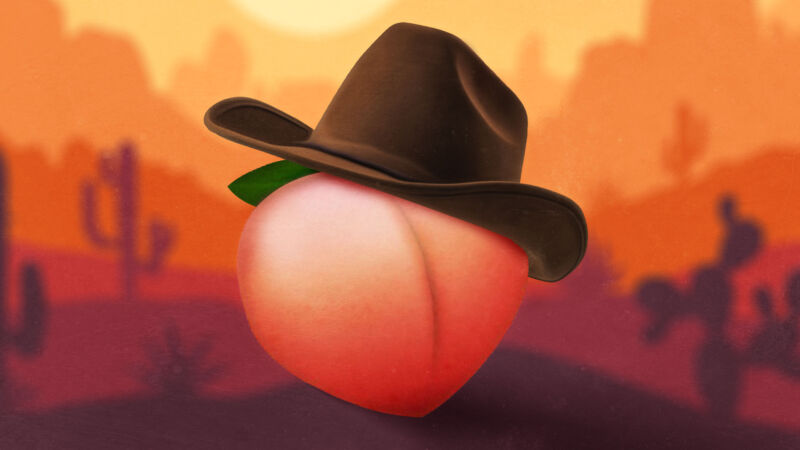 The day before a Texas antiporn law that requires age verification to access adult websites was set to take effect, the state's attorney general, Angela Colmenero, has been at least temporarily blocked from enforcing the law.
US District Judge David Alan Ezra granted a preliminary injunction temporarily blocking enforcement after the Free Speech Coalition (FSC) joined adult performers and sites like Pornhub in a lawsuit opposing the law. Today, they convinced Ezra that Texas' law violates the First Amendment and would have "a chilling effect on legally-protected speech," FSC said in a press release.
"This is a huge and important victory against the rising tide of censorship online," Alison Boden, FSC's executive director, said. "From the beginning, we have argued that the Texas law, and those like it, are both dangerous and unconstitutional. We're pleased that the court agreed with our view that [the law's] true purpose is not to protect young people, but to prevent Texans from enjoying First Amendment protected expression. The state's defense of the law was not based in science or technology, but ideology and politics."
Now, Texas will have to wait until this lawsuit is litigated to enforce the law.
Ars could not immediately reach FSC, Pornhub, or Colmenero for comment. [Update: A spokesperson for Pornhub's parent company Aylo told Ars, "We are pleased with the court's decision today, which reaffirms our position that the age verification law implemented in Texas is unconstitutional. We have publicly supported mandatory age verification of viewers of adult content for years, but any method of age verification must preserve user privacy and safety."
"The only solution that makes the Internet safer, preserves user privacy, and stands to prevent children from accessing age inappropriate content is performing age verification at the device level," Aylo's spokesperson said. "We are pleased that the court recognizes the severity of compelled speech and its presence in this law that Texas has implemented. We are proud to fight for our industry and the performers that use it to legally earn a living, and we are glad to see the court recognize that this law is unconstitutional and would have required adult entertainers to falsely imply that their content poses health risks."
According to FSC, in addition to free speech concerns, the law needed to be blocked because it would have exposed consumers to "significant privacy risks" by forcing adult-website visitors to show digital IDs.
Pornhub has been protesting similar laws in Louisiana and even took the unexpected step of blocking access to its website when Utah, Mississippi, and Virginia passed age-verification laws. Earlier this year, Pornhub posted a long statement on X, formerly Twitter, explaining that while US officials acting to prevent children from accessing adult content is "great," the way that "many elected officials have chosen to implement these laws is haphazard and dangerous."
SC's Boden previously warned that these laws give states "the power to harass and censor legal businesses" and that allowing states "to suppress certain speech by requiring invasive and burdensome systems that consumers refuse to engage with is simply state censorship." The cost to adult sites in Texas found violating age-verification laws could be significant, FSC said.
"The law, set to take effect September 1, would have given the Attorney General the power to fine a site with adult content more than $3 million per year if it did not require visitors to present a digital ID or undergo background checks to establish age," FSC's press release said.
In his Texas order today, Ezra wrote that "the state has a legitimate goal in protecting children from sexually explicit material online," but that "does not negate this Court's burden to ensure that the laws passed in its pursuit comport with established First Amendment doctrine." Ezra said that while a "preliminary injunction is an extraordinary remedy," it was necessary because the court found the law unconstitutional.
Further, Ezra agreed with FSC and Pornhub that Texas could achieve its goal of protecting children from adult content by other means. FSC recommended that "parental filters are a less restrictive and more effective method of protecting minors."
"There are viable and constitutional means to achieve Texas' goal, and nothing in this order prevents the state from pursuing those means," Ezra wrote.
FSC said it's encouraged by the finding that Texas' law was unconstitutional but that plaintiffs had predicted that the Texas challenge might present "the most straightforward path to securing a ruling like this." Securing similar rulings in other states may not be as easy, but "the issues are the same whether in Utah, Louisiana or Virginia," FSC said.
"Anyone who attempts to bring a case in those jurisdictions faces little hope of success," FSC predicted, and as for Texas, FSC is "confident that the law will ultimately be struck down permanently."