The Ohio State Buckeyes have started the 2023 season with two straight wins, and entering the third week of the season they are ranked No. 6 in the Associated Press Top 25 Poll.
Even with a 23-3 victory over Indiana to start the year and a 35-7 win over Youngstown State last week, Buckeyes run game coordinator and offensive line coach Justin Frye wants to make sure the weaknesses in the team's game are corrected before the tougher part of the schedule hits.
CLICK HERE FOR MORE SPORTS COVERAGE ON FOXNEWS.COM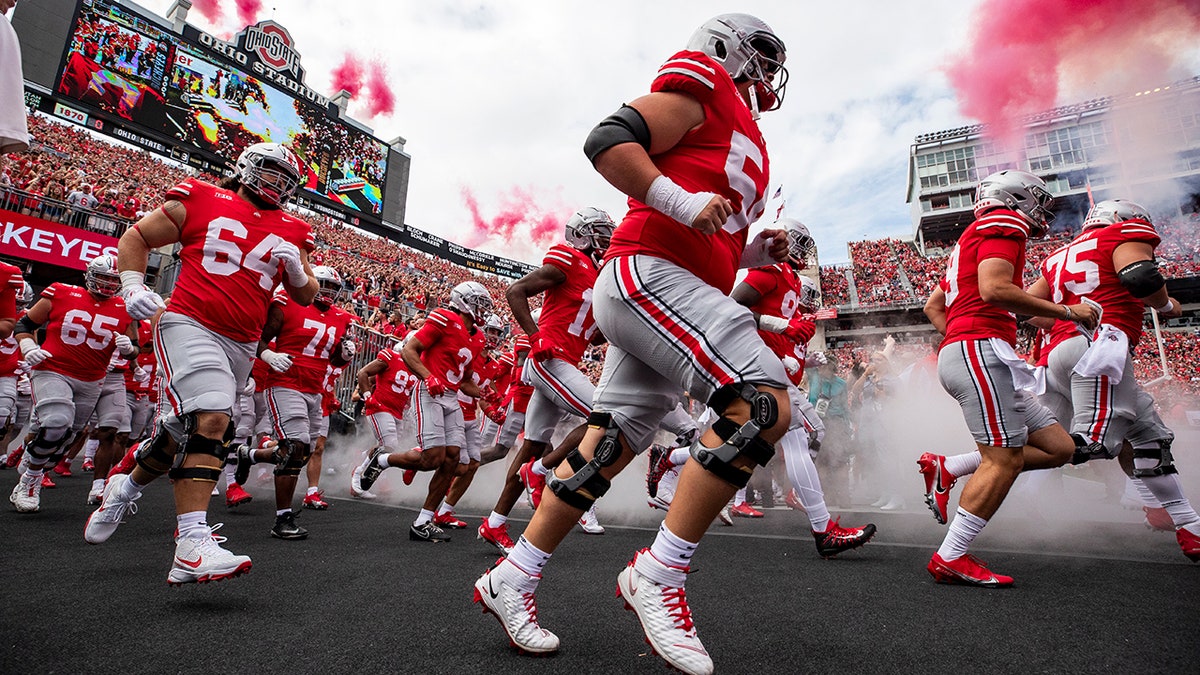 Frye expressed that he wanted to make sure the offensive line was acting together in unison to take care of opposing defenses. The Youngstown State defensive line got to the Buckeyes quarterback twice and allowed 123 yards on the ground among six players on 27 total carries.
The coach said he wanted to see a "more violent" unit moving forward.
"When all five dudes know what's going on, it just looks like a wall," he said, via Eleven Warriors. "Whether that's here, whether that's my sons playing in high school, middle school football – when they know what's going on, those five guys that don't know much are just rolling off the ball on a run play. You're protecting the right guys. You're able to do that and play fast.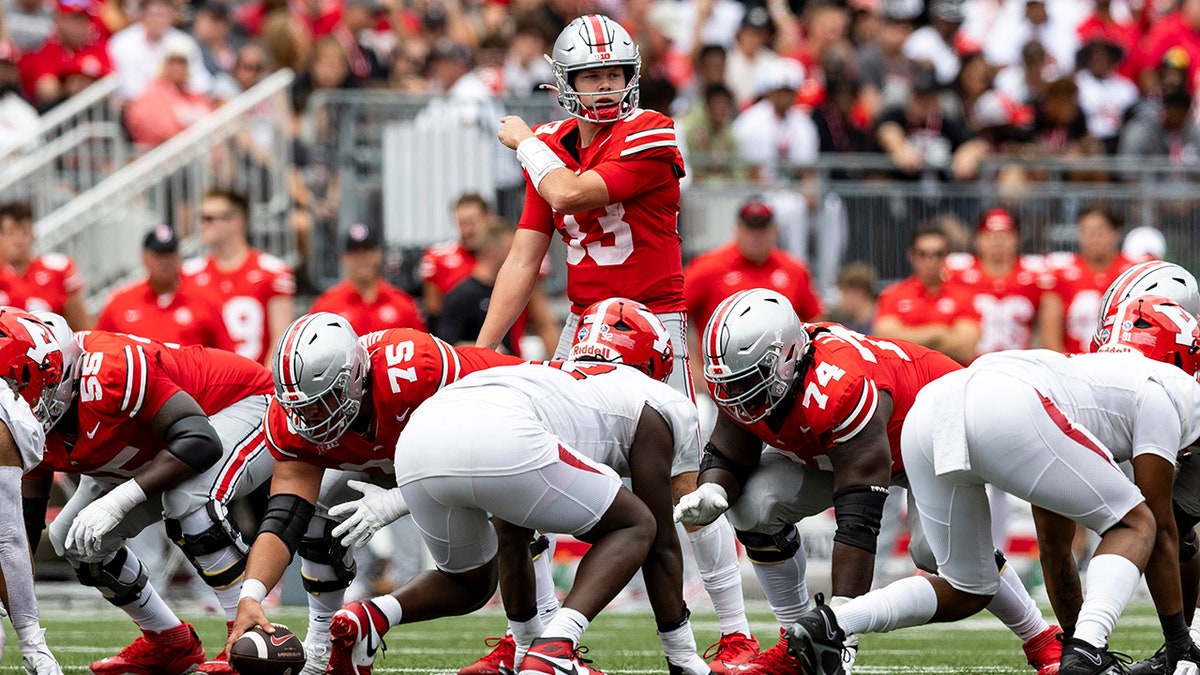 COLORADO STATE HEAD COACH APPEARS TO TAKE SHOT AT DEION SANDERS: 'I DON'T CARE IF THEY HEAR IT IN BOULDER'
"We've got to be more violent. We can't be lines on a page. We're not making a ton of mental mistakes, which is a positive. We've got too many point-of-attack mistakes that we've got to go (improve). You can solve that through aggression and violence."
Western Kentucky aren't exactly a defensive powerhouse, though they've started the season 2-0. The Hilltoppers have allowed 454 yards per game between their two wins.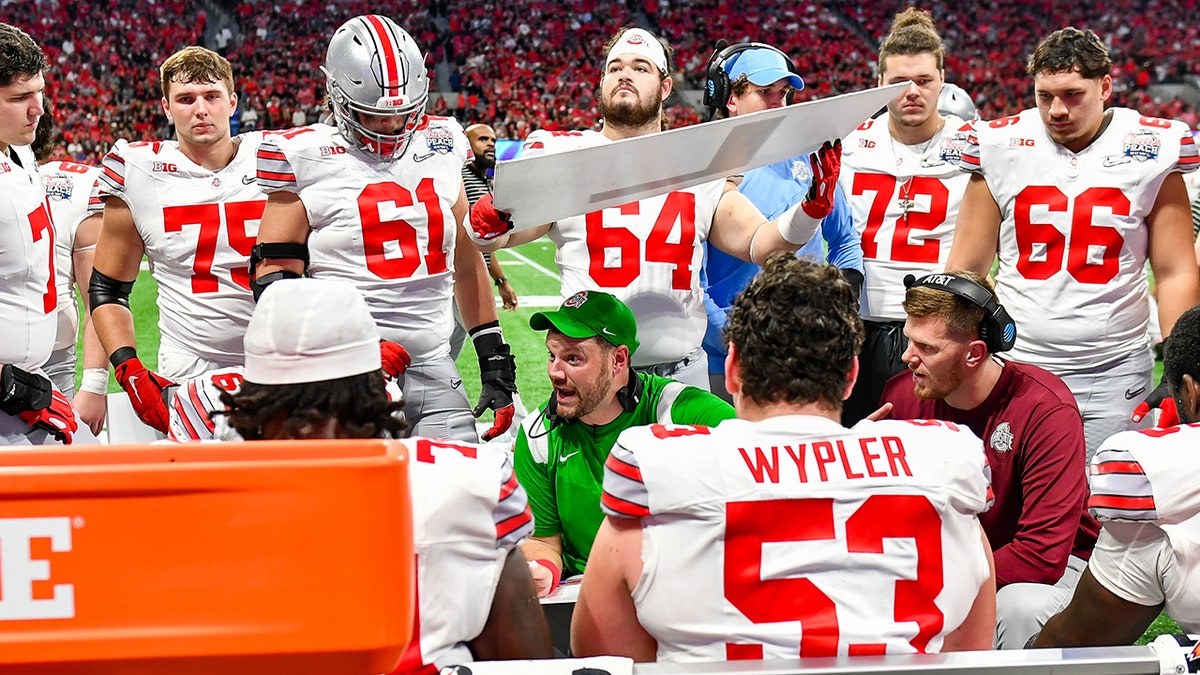 CLICK HERE TO GET THE FOX NEWS APP
Ohio State will hit the road later this month against No. 9 Notre Dame.