Four weeks of the NFL season are in the books and there are three things that are certain – the Philadelphia Eagles and San Francisco 49ers are really good teams, and Taylor Swift continues to be a draw.
The Eagles received a formidable challenge from the Washington Commanders and were able to outlast them in overtime. Jalen Hurts threw for 319 yards and two touchdown passes. He threw both touchdown passes to A.J. Brown. The wide receiver had nine catches for 175 yards. The defense will have to lock it down as the season moves further, but Philly remained undefeated.
The Arizona Cardinals were giving the 49ers a little bit of trouble, but Brock Purdy and Christian McCaffrey were able to find the end zone in the fourth quarter to seal the 35-16 win. McCaffrey finished the game with three rushing touchdowns and one receiving touchdown as he begins to make his early case for NFL MVP. Purdy remained undefeated in regular-season games.
CLICK HERE FOR MORE SPORTS COVERAGE ON FOXNEWS.COM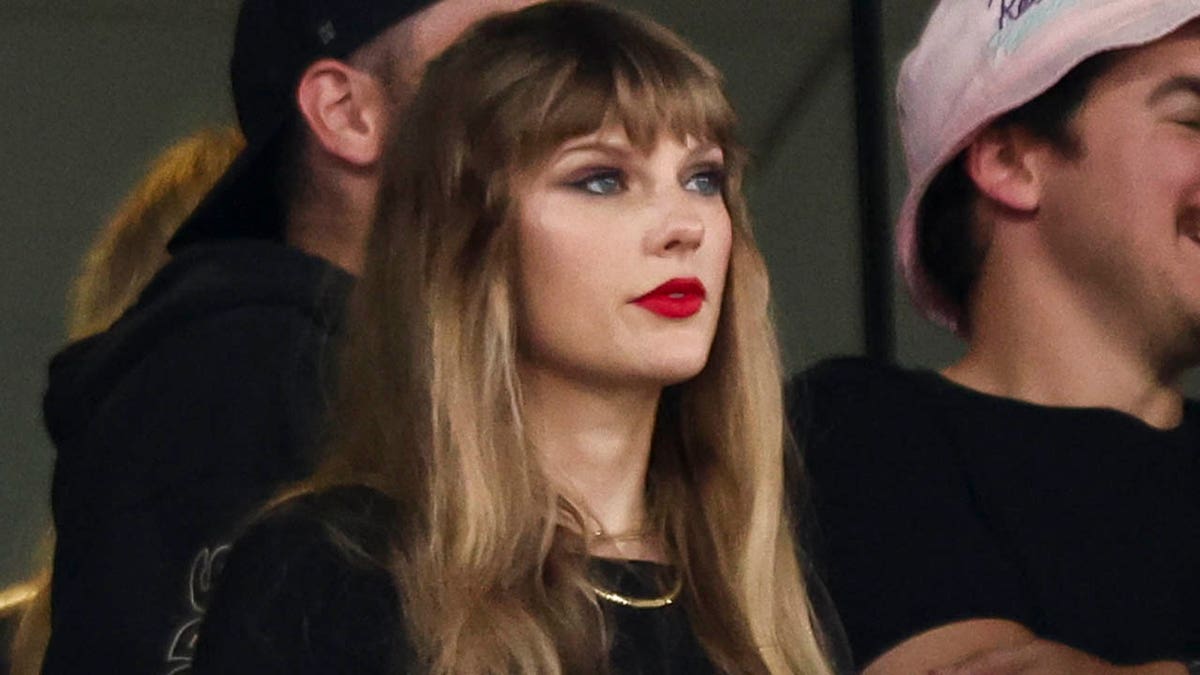 As for Swift, she appeared at the Kansas City Chiefs and New York Jets matchup at MetLife Stadium. She brought Blake Lively, Ryan Reynolds and Hugh Jackman to the game as well. Swift watched as the Chiefs eked by the Jets after one of the best performances Zach Wilson has had.
Read below for the scores across Week 4.
NFL scoreboard
Lions 34, Packers 20
Jaguars 27, Falcons 7
Bills 48, Dolphins 20
Broncos 31, Bears 28
Ravens 28, Browns 3
Titans 27, Bengals 3
Rams 29, Colts 23 (OT)
Buccaneers 26, Saints 9
Eagles 34, Commanders 31 (OT)
Vikings 21, Panthers 13
Texans 30, Steelers 6
Chargers 24, Raiders 17
Cowboys 38, Patriots 3
49ers 35, Cardinals 16
Chiefs 23, Jets 20
Seahawks 24, Giants 3
AARON RODGERS REVEALS 'GOAL' FOR REST OF 2023 SEASON AFTER INJURY
NFL standings through Week 4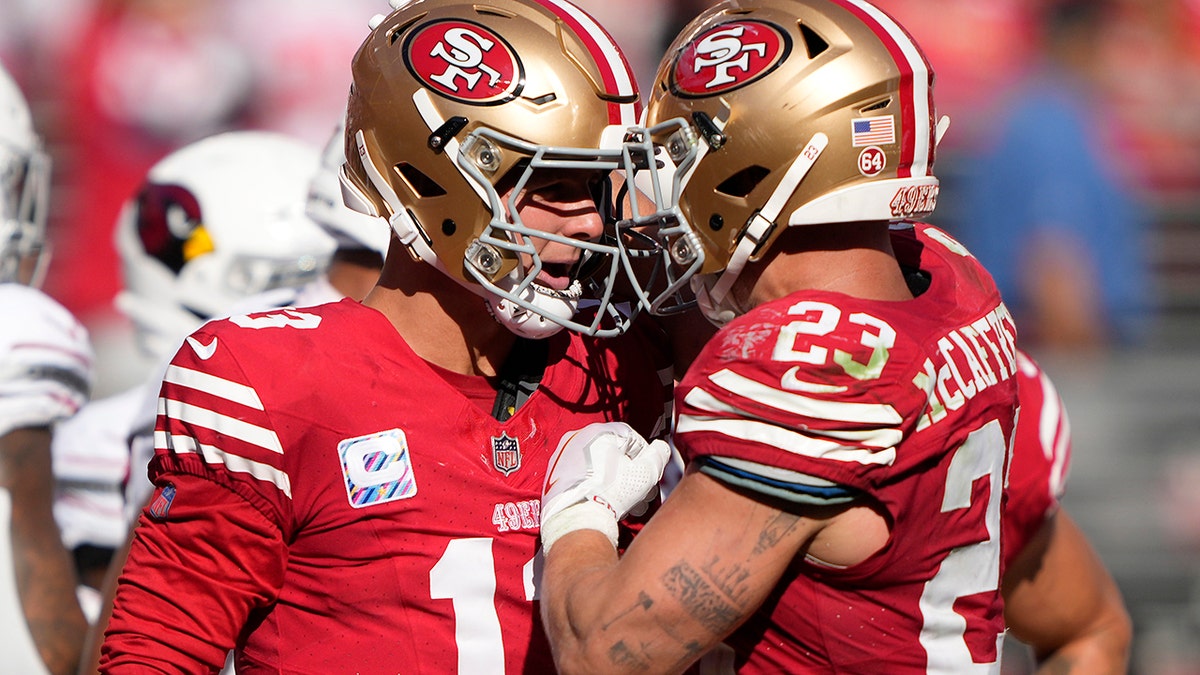 AFC East
Bills (3-1)
Dolphins (3-1)
Patriots (1-3)
Jets (1-3)
AFC North
Ravens (3-1)
Steelers (2-2)
Browns (2-2)
Bengals (1-3)
AFC South
Colts (2-2)
Texans (2-2)
Jaguars (2-2)
Titans (2-2)
AFC West
Chiefs (3-1)
Chargers (2-2)
Raiders (1-3)
Broncos (1-3)
NFC East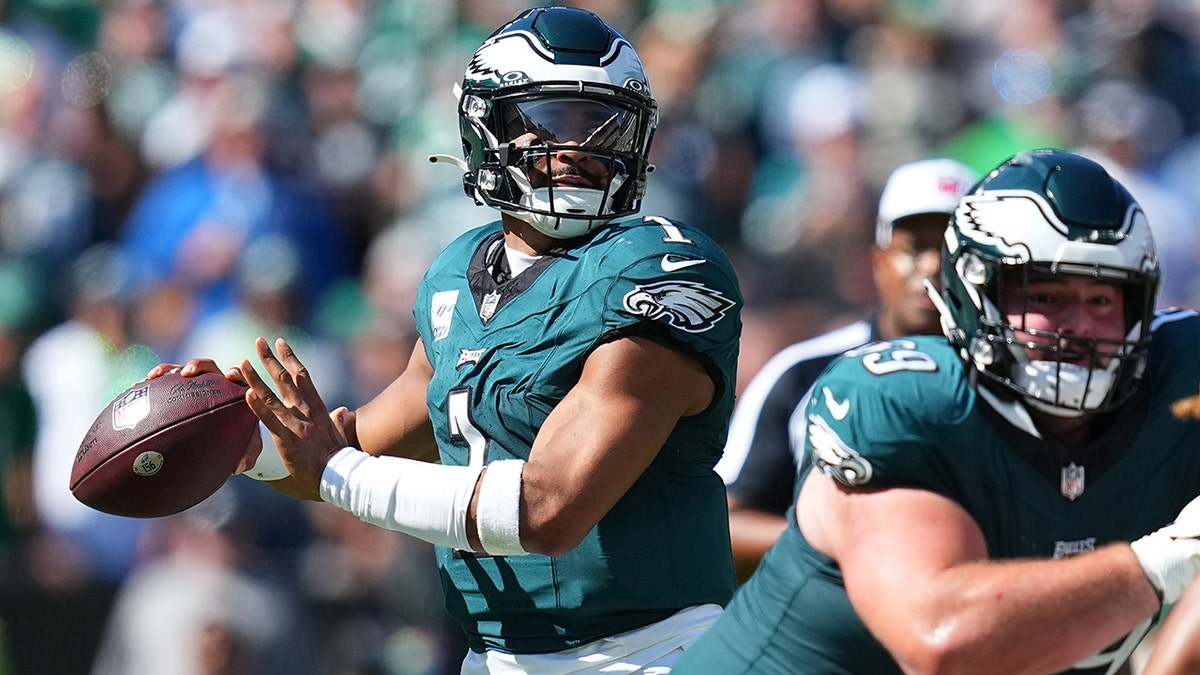 Eagles (4-0)
Cowboys (3-0)
Commanders (2-2)
Giants (1-3)
NFC North
Lions (3-1)
Packers (2-2)
Vikings (1-3)
Bears (0-4)
NFC South
Buccaneers (3-1)
Falcons (2-2)
Saints (2-2)
Panthers (0-4)
CLICK HERE TO GET THE FOX NEWS APP
NFC West
49ers (4-0)
Seahawks (3-1)
Rams (2-2)
Cardinals (1-3)