Michigan State University announced Wednesday that football coach Mel Tucker has officially been fired for cause after it started the process last week. 
Tucker is accused of sexually harassing a prominent sexual assault speaker Brenda Tracy during a phone call last year. Tracy made allegations that Tucker had sexually harassed her during a phone call in April 2022. 
Tucker acknowledged having had phone sex with Tracy, but he said that it had been consensual. His attorney also said that Michigan State has no cause to fire him because he did not "engage in unprofessional or unethical behavior."
CLICK HERE FOR MORE SPORTS COVERAGE ON FOXNEWS.COM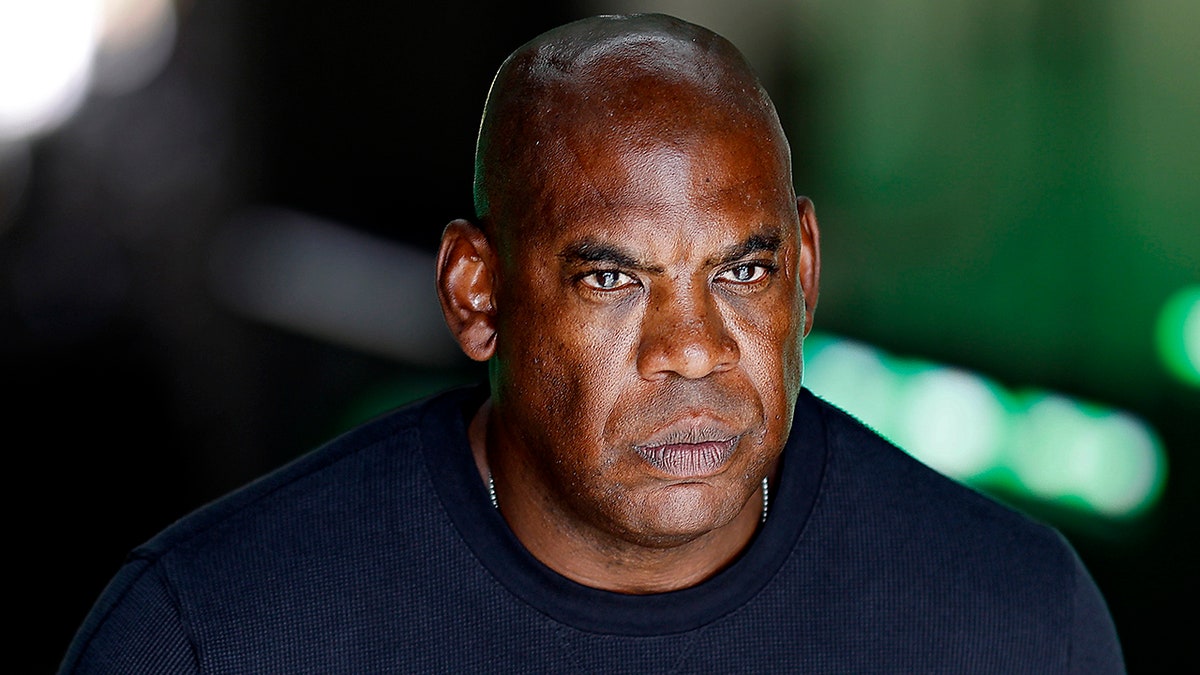 Michigan State thought otherwise, as the university said in a statement that Tucker's contract was being terminated for his "admitted and admitted and undisputed behaviors which have brought public disrespect, contempt and ridicule upon the university; and constitute a material breach of his agreement, and moral turpitude."
"Simply put, Mr. Tucker's response does not provide any information that refutes or undermines the multiple grounds for termination for cause set forth in the notice," Michigan State vice president and director of intercollegiate athletics Alan Haller said in a statement. "Instead, his 25-page response, which includes a 12-page letter from his attorney and a 13-page 'expert report,' provides a litany of excuses for his inappropriate behavior while expressly admitting to the problematic conduct outlined in the notice."
MICHIGAN STATE HAS NO CAUSE TO FIRE MEL TUCKER OVER PHONE SEX, ATTORNEY SAYS
By firing Tucker for cause, Michigan State does not have to pay the remaining $79 million on his contract. He signed a 10-year contract worth $95 million in 2021 to be the head football coach of the Spartans. 
The statement added that the investigation against Tucker from the university is ongoing with the Office for Civil Rights. 
Haller released another statement on September 18 that said the university intended to fire Tucker for cause. The investigation into Tracy's complaint opened in December 2022.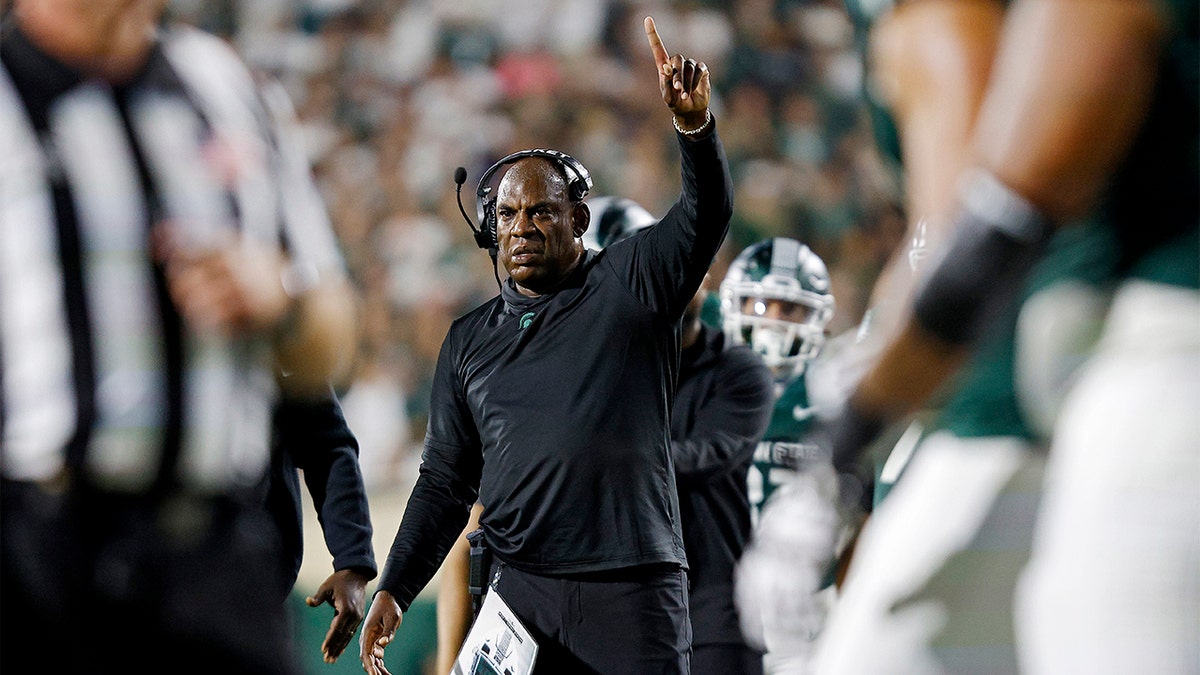 Tucker's attorney, Jennifer Belveal, denied Tucker's acts of moral turpitude, saying the school previously knew that Tucker had acknowledged having phone sex with Tracy, during the investigation back in March. 
"The notice, which is entirely premised on information you knew at least seven months ago, if not earlier, now affirms Tucker's belief that the investigation was never interested in the truth," the statement from Belveal said. 
"Tucker did not breach the agreement in any capacity, much less a material one. He did not engage in unprofessional or unethical behavior or 'moral turpitude' by any stretch of the imagination," Belveal added. "In fact . . . assault and battery does not even constitute 'moral turpitude,' and the flimsy foundation of the university's finding – a private relationship involving mutual flirting and one instance of consensual phone sex – falls far short of the mark."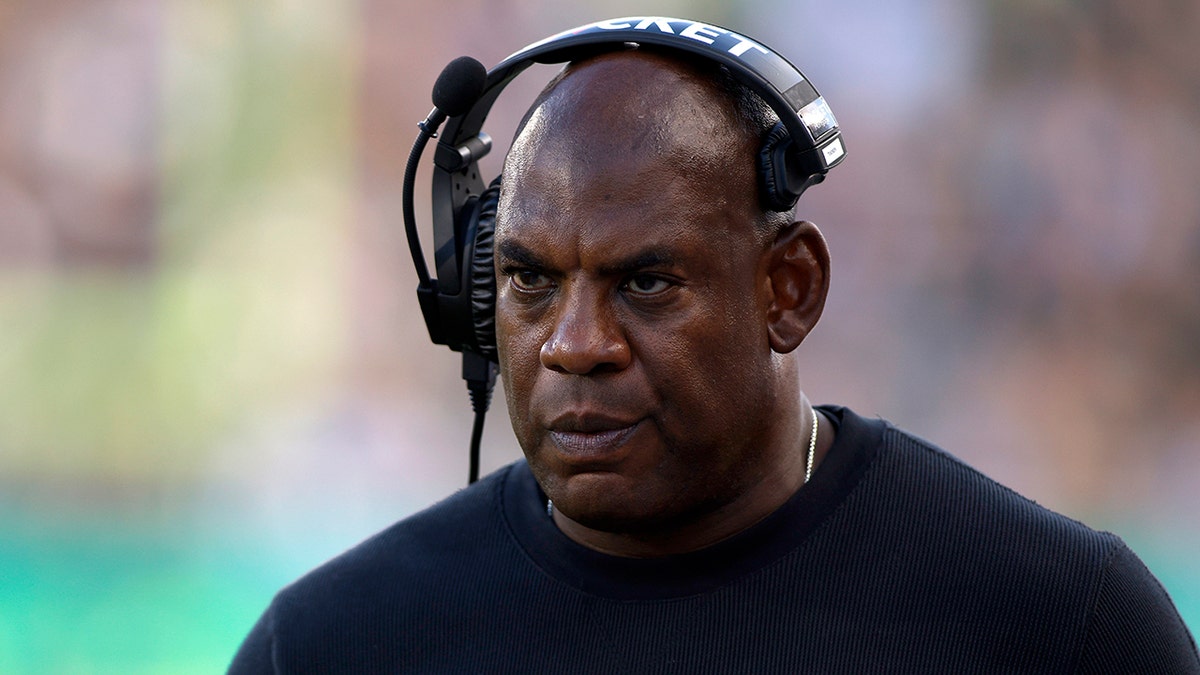 CLICK HERE TO GET THE FOX NEWS APP
Harlon Barnett has assumed the interim head coach role at Michigan State since Tucker was suspended, and the university intends to look for his replacement soon.