Kelly Stafford, the wife of Los Angeles Rams quarterback Matthew Stafford, regrets saying her husband is having trouble connecting with the younger players in his locker room. 
Stafford spoke with Local 4 Detroit's Christy McDonald on "A Conversation With," saying her comments about her husband were "probably the worst thing I've done when it comes to him."
"That was tough," she said. I say all the time, probably not the best if your wife's name is in the media, if it's talking about sports. I felt pretty bad last week. I put my foot in my mouth pretty good last week."
CLICK HERE FOR MORE SPORTS COVERAGE ON FOXNEWS.COM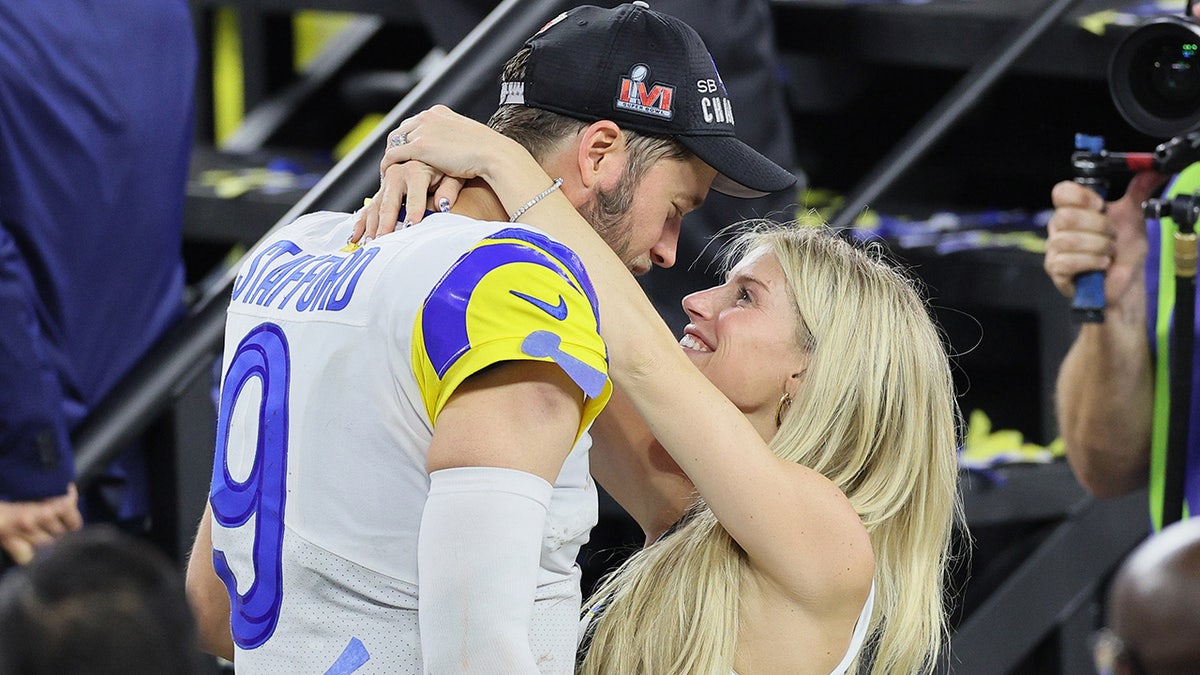 Stafford still feels it's a "relatable" topic but likely didn't anticipate the national headlines she created. 
"I spoke on a topic that I think, it's relatable, to the fact that it's hard to relate to someone who is ten years younger than you," she explained. "And I do think that's entirely true. But I'm not in an NFL locker room. I'm not spending every day with these teammates."
It was on her podcast, "The Morning After With Kelly Stafford," where she revealed her husband, a Super Bowl-champion quarterback with the Rams, told her he struggled connecting with certain players in the locker room. 
RAMS' MATTHEW STAFFORD HAVING ISSUES WITH YOUNGER TEAMMATES, WIFE REVEALS
"In the old days, you'd come out of practice, you'd shower, people would be playing cards, people would be interacting," Kelly Stafford said based on what her husband has told her. "Who knows what they're doing, but they're doing something together. They're playing Ping-Pong, they have a tournament going on. They're at least talking. He said now they get done with practice or get done with meetings during training camp, and they go straight to their phones.
"No one looks up from their phones. Matthew's like, 'I don't know … am I the dad? Do I take the phones? What do I do here?' And he's like, 'I want them to see me not as a coach.'"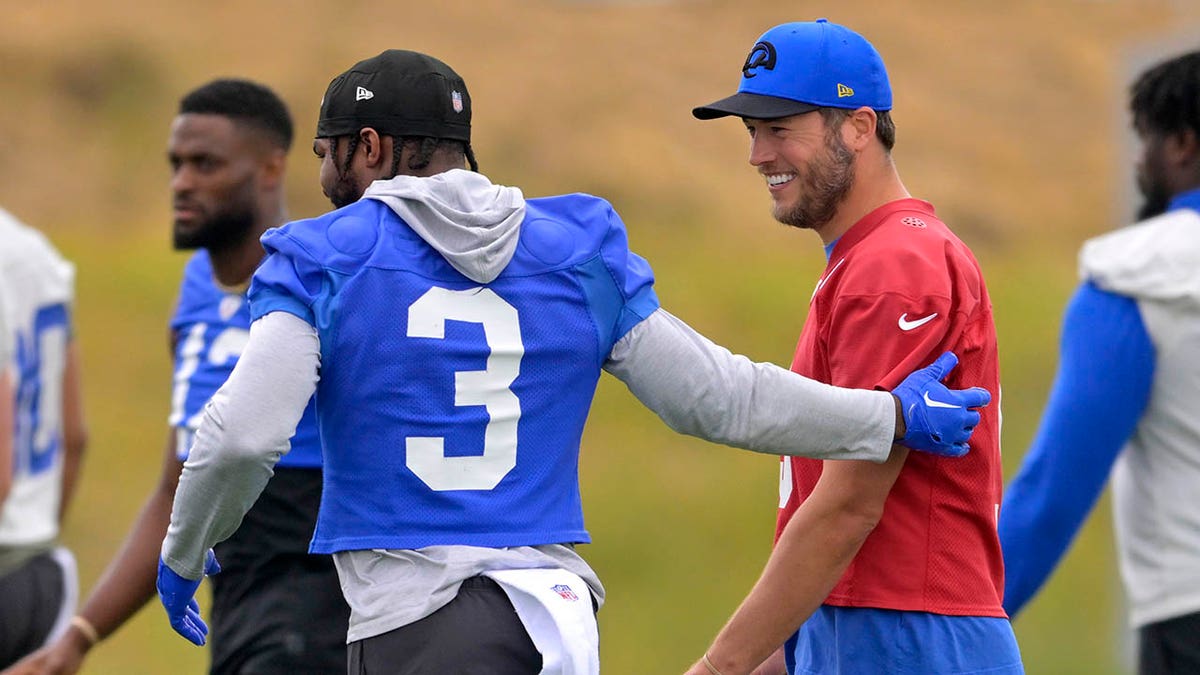 Kelly Stafford also revealed the younger players refer to her husband as "sir" when they speak to him, and he doesn't like it. 
"He's like, 'No, we're on the same level here, we're both playing in this league. Let me get to know you.' He said it's so different and so hard to get to know these guys," she said. 
RAMS' STETSON BENNETT EARNS PRAISE AFTER PRESEASON DEBUT VS. CHARGERS
Kelly also mentioned her husband had a book printed with each player's name and face in hopes the quarterback can build a relationship with them — on the field at least. 
"I think nowadays it's really hard to develop that because all these young kids, they don't care. Or it's not that they don't care, but they're so used to going straight to their phones instead of having some fun with some guys in the locker room. It's just different. It's kind of sad," Kelly Stafford said.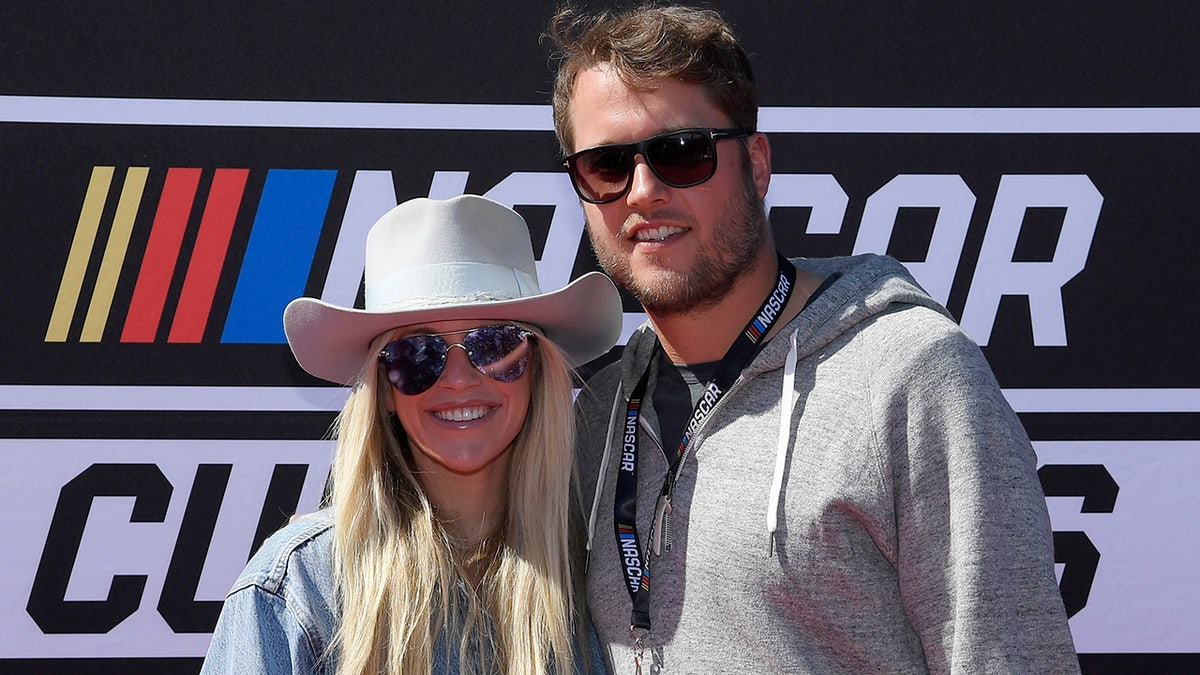 CLICK HERE TO GET THE FOX NEWS APP
Stafford is 35 years old entering his 15th season as a quarterback in the NFL after initially being drafted first overall out of Georgia by the Detroit Lions in 2009. He delivered a 74-90-1 record over 12 seasons in Detroit before moving to the Rams, where he won the Super Bowl in his first season with the team in 2021.