LSU quarterback Jayden Daniels will take the field in Tallahassee on Sunday night to begin his final year in college football against No. 8 Florida State. 
The Tigers, ranked No. 5 to start the season, are relying on Daniels in his fifth collegiate season (three years at Arizona State before transferring to LSU last season) to hit the ground running after falling to the Seminoles, 24-23, to begin the 2022 campaign. 
While most teams start their seasons against lesser opponents, LSU and Florida State are two Top 10 teams pitted against each other. Daniels wouldn't have it any other way. 
CLICK HERE FOR MORE SPORTS COVERAGE ON FOXNEWS.COM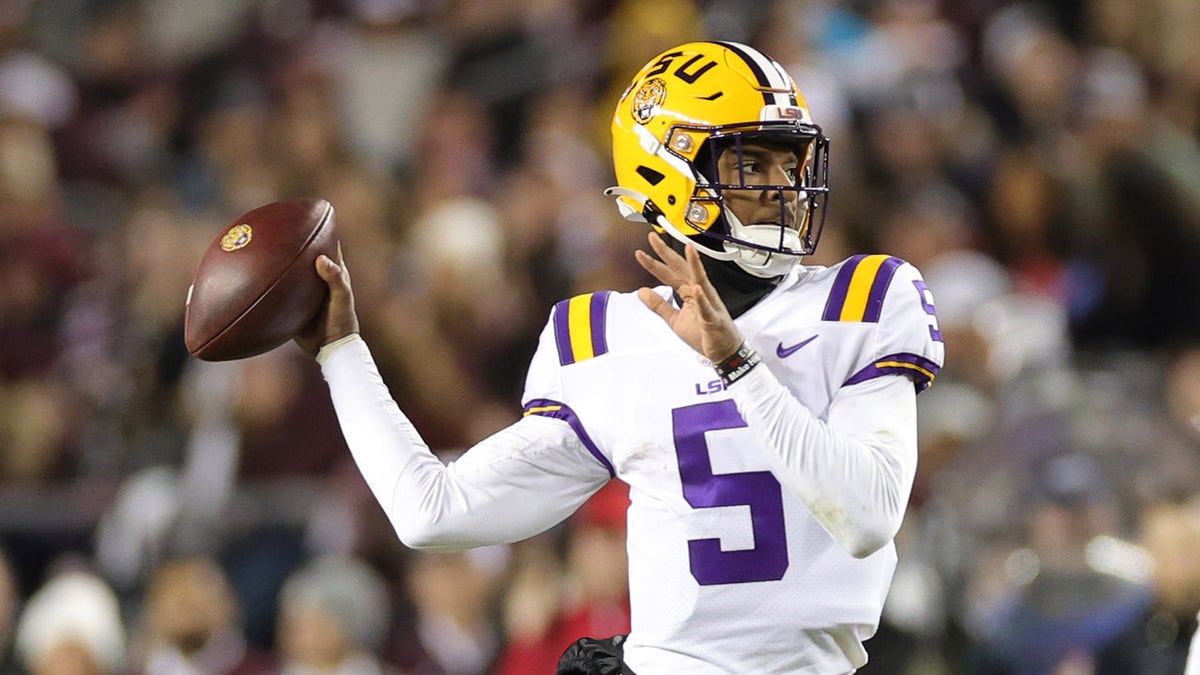 "I love the big games to start the season," he told Fox News Digital while discussing his national TV spot for Powerade that will premiere Sunday night during the game. "That's what I came to LSU for, to be a part of these types of games. It's a blessing. 
"Obviously, we get to see where we're at as a team very early. Week 1, not too many teams are able to do that. They get to play an easy game or play a team that they know they should beat. We're going against a very talented team, so it's a blessing. We got to be prepared because if not, it can get ugly."
It may be his final year in college football, but Daniels isn't focused on what awaits him once his final game is over. 
JAYDEN DANIELS EXPLAINS WHY LSU HAS BECOME TOP DESTINATION FOR NIL ATHLETES: 'IT'S THE BRAND'
Instead, he's hoping that final game will be a national championship, and that it will be the Tigers hoisting the trophy. 
As the fifth-ranked team to start the season, Daniels knows he will be a major part in making sure the Tigers are among the top four teams that get to play in the College Football Playoff when the regular season comes to a close. 
So what do the Tigers need to do to make sure that is the case?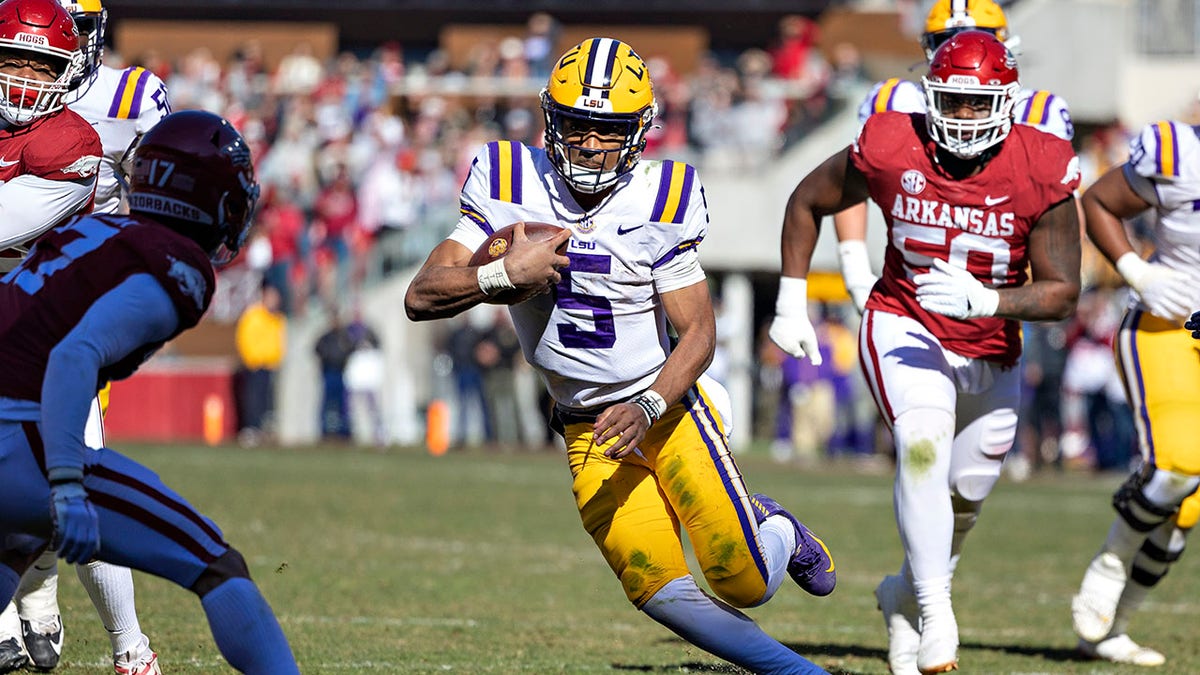 Preparation, how we go about our business," Daniels answered. "We can't take no days off, no games off. We got to be on our A game all the time. 
"I feel, if we do that, we'll have the chance to be in the top four at the end of the season."
Business is what Daniels is all about, whether he's on the field or not.
LSU HEAD COACH BRIAN KELLY MAKES BOLD CLAIM AHEAD OF MATCHUP WITH FLORIDA STATE
"What people don't really know about me is how genuine of a person I am," he explained. "I'm very passionate about the game of football. I love the game, I give it my all. I just want [Tigers fans] to know I'm very passionate about what I do and how I go about my business on and off the field."
All good business starts with preparation, so Daniels has the right mindset heading into his final year. Of course, his production will ultimately decide his fate in the NFL, the obvious next step for him. 
Until that time comes, Daniels will keep his focus on the Tigers, starting with some revenge against the Seminoles.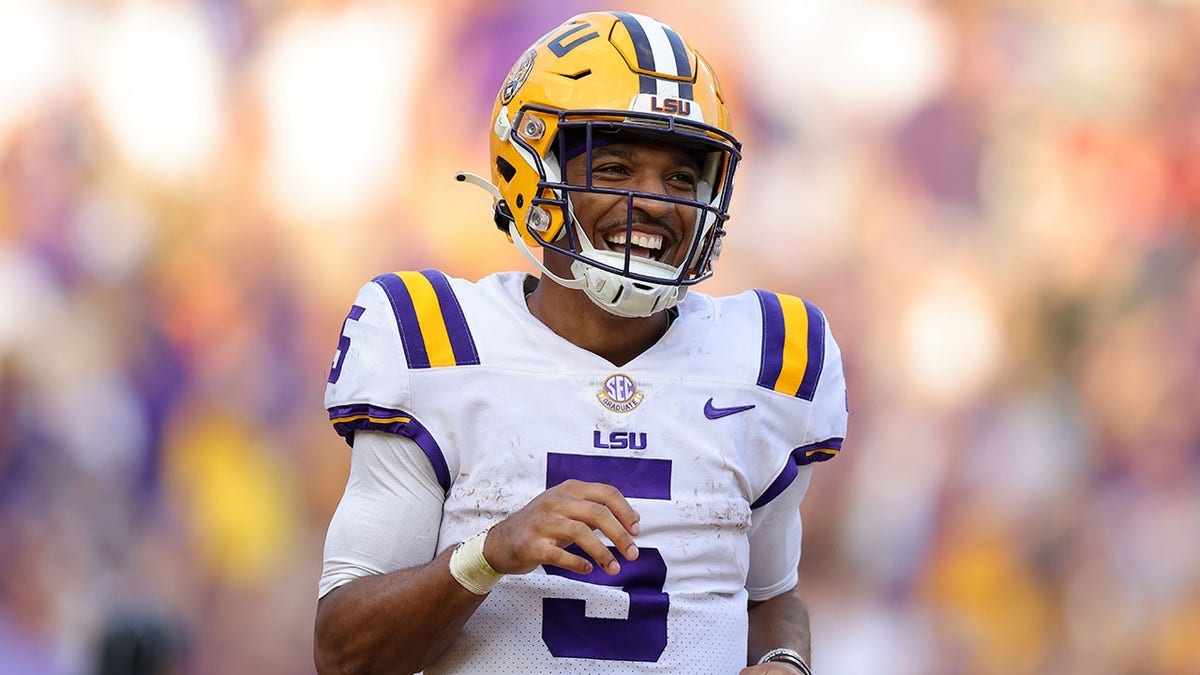 CLICK HERE TO GET THE FOX NEWS APP
"Everything will take care of itself," Daniels said. "I'll just enjoy going out there playing with my teammates one last time, enjoying my last year of college football."