In 2021, the San Francisco 49ers made a blockbuster trade to select quarterback Trey Lance. Despite his limited playing experience at the college football level, the Niners appeared to believe they could develop the quarterback into a franchise player.
But, decision did not pan out, with Lance only appearing in eight games during his first two seasons. He also dealt with injuries during his young career. Garoppolo's run with the 49ers was expected to come to an end following the 2021 season, but he returned and handled the starter duties after Lance suffered an ankle injury in Week 2 of the 2022 NFL season. 
Seventh round draft pick Brock Purdy started games down the stretch in 2022, leading the team to an appearance in the NFC Championship. The quarterback carousel and the decision to give up a significant amount of draft picks for the opportunity to move up to select Lance prompted Garoppolo to say he was in some "weird situations" during his tenure with the Niners.
CLICK HERE FOR MORE SPORTS COVERAGE ON FOXNEWS.COM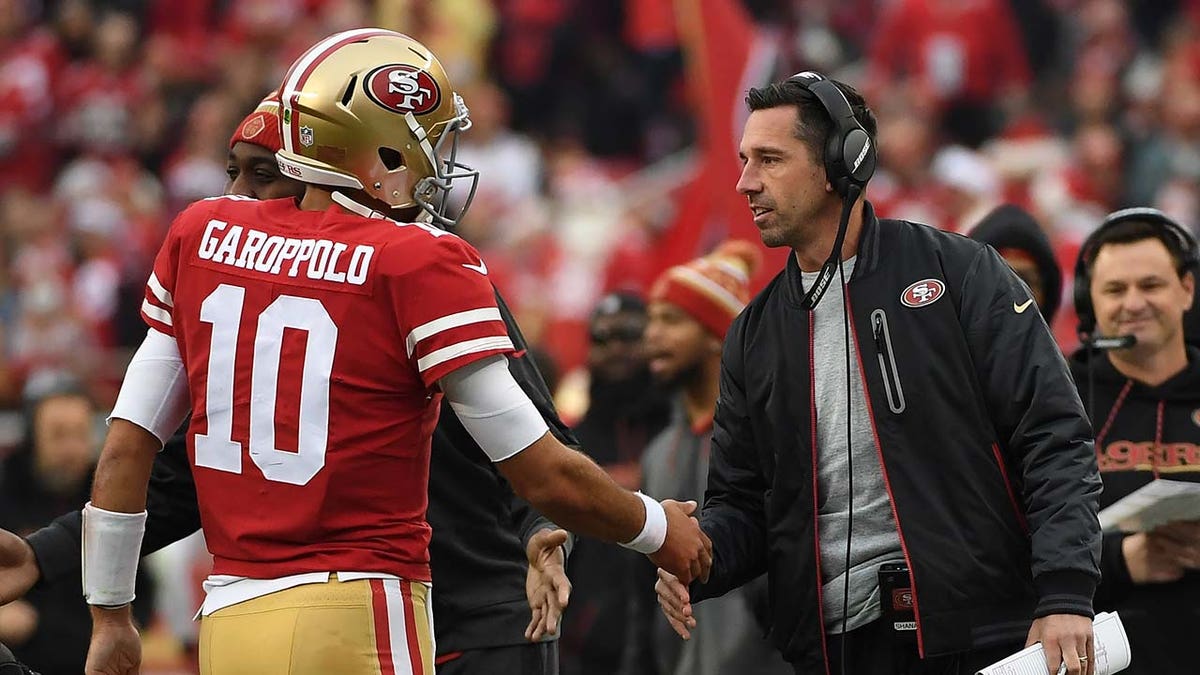 Garoppolo now plays for the Las Vegas Raiders, but his comments appear to have caught the attention of his former head coach Kyle  Shanahan.
"I try not to pay attention [to comments] outside of here," Shanahan said Wednesday, via David Bonilla of 49erswebzone.com. "I try to deal with the people in here that I have to deal with, and I have felt very good about that."
RAIDERS' JIMMY GAROPPOLO HAPPY TREY LANCE 'GETS ANOTHER OPPORTUNITY' AFTER COWBOYS TRADE
Lance was traded to the Dallas Cowboys earlier this week and said he is looking forward to joining a team where he could have a fresh start. Garoppolo weighed in on the Lance trade, shortly after the Raiders faced the Cowboys in the preseason. 
"Just happy he gets this opportunity, man. This league, how things go is weird," Garoppolo told Fox News Digital. "Everyone has their own story of how they've got certain places, but I'm just glad he gets another opportunity. He's earned it. He's a good player. He deserves it. I know that weird situation in San Francisco just didn't work out how it wanted to, but I'm always pulling for him. He's a brother of mine and always pulling for him."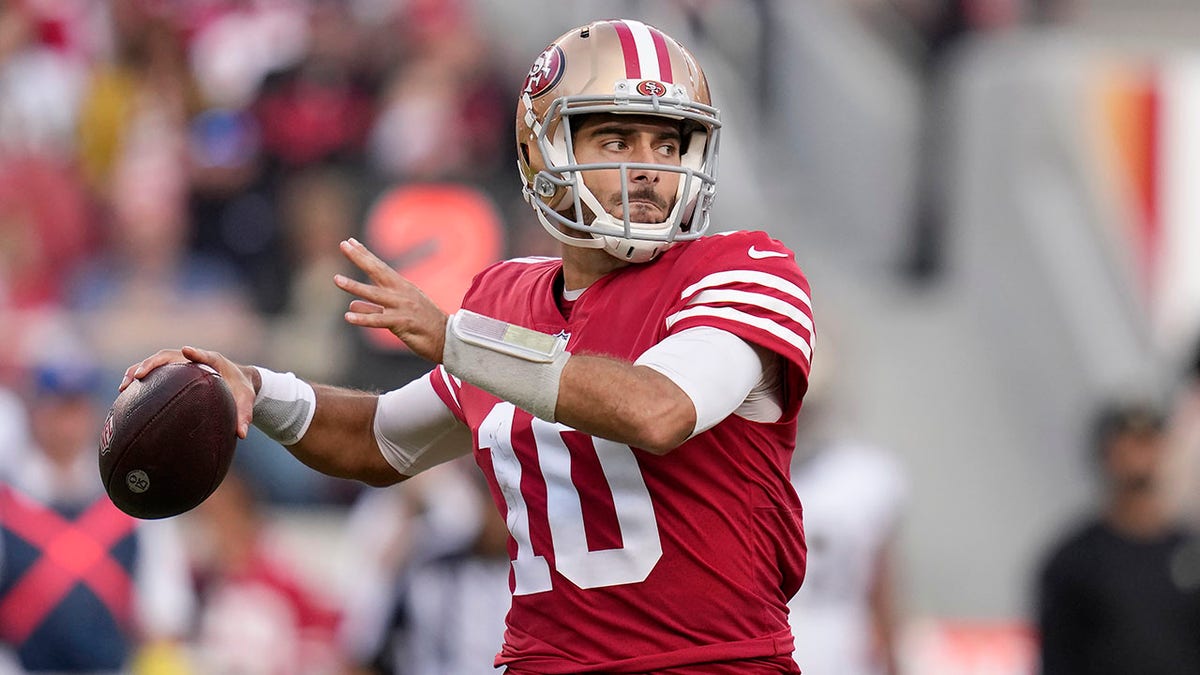 Sports Illustrated's Robin Lundberg later described the 49ers' quarterback situation as "messy," to which Garoppolo responded, "That's a nice way to put it."
"Jimmy, the comments are the comments," Shanahan said during his news conference. 
"I'm really not concerned about his comments… I think anytime you trade up to the third pick in the draft, and it doesn't work out, that's the 'weird situation.' But that is the situation. So, that's what happened. I don't think it's that weird. It's unusual that [it] doesn't work out, but I wouldn't think that's weird. I think that's unusual."
CLICK HERE TO GET THE FOX NEWS APP
The 49ers open the season on Sept. 10 against the Steelers. The Raiders travel to Denver to play the Broncos in their regular season opener.