Michigan head coach Jim Harbaugh was unable to be present as his team won its opening matchup against East Carolina, but he liked what he saw. 
Harbaugh, who is serving a three-game suspension imposed by the school for recruiting violations during the COVID-19 dead period, was forced to watch the game from home.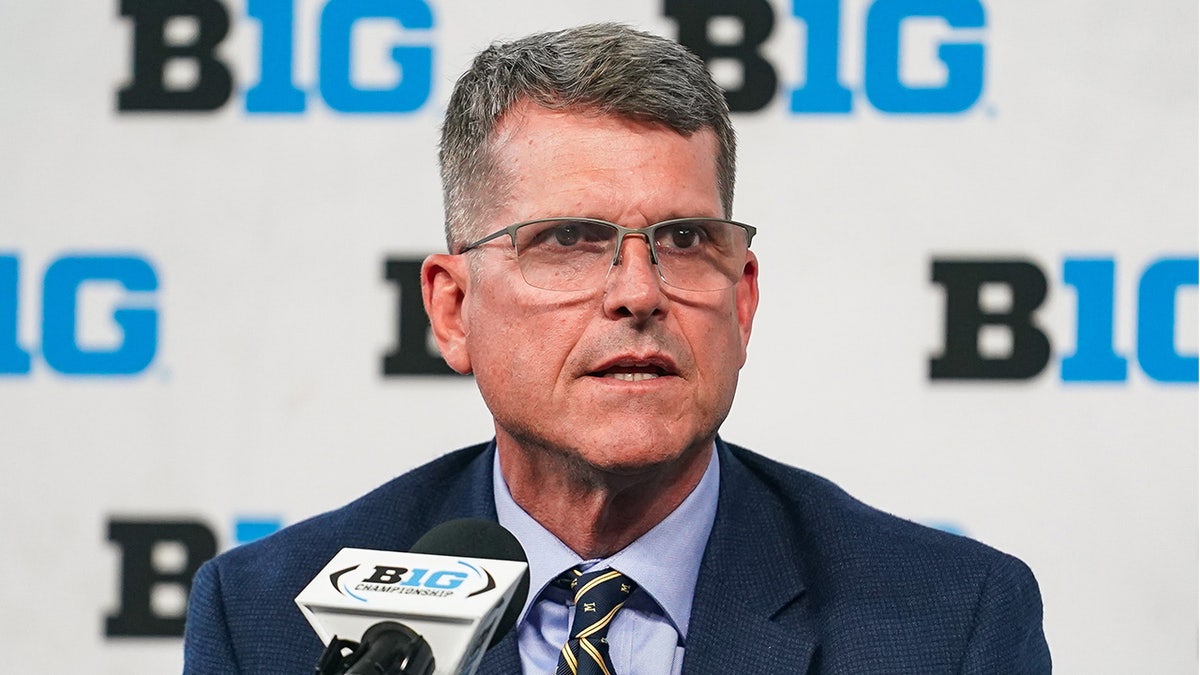 On Monday, Harbaugh told reporters he went over to offensive coordinator Sherrone Moore's house, who was serving a one-game suspension for violating NCAA rules.
TOM BRADY DECLARES IT 'MICHIGAN'S YEAR' IN FOX SPORTS DEBUT
"I said, 'Hey, let's watch the game together,' and he said, 'Why don't you come over,'" Harbaugh said Monday, according to ESPN. "His wife, Kelli, had some sandwiches, his two daughters were there, and my son, Johnny. We had a good time. It was good, excellent."
"I really loved what I saw out of our team."
Quarterback J.J. McCarthy was 26 of 30 for 280 yards and three touchdowns in a 30-3 win. The Michigan defense did not allow any points until the final possession of the game.
Prior to the game, McCarthy wore a makeshift "FREE Harbaugh" shirt.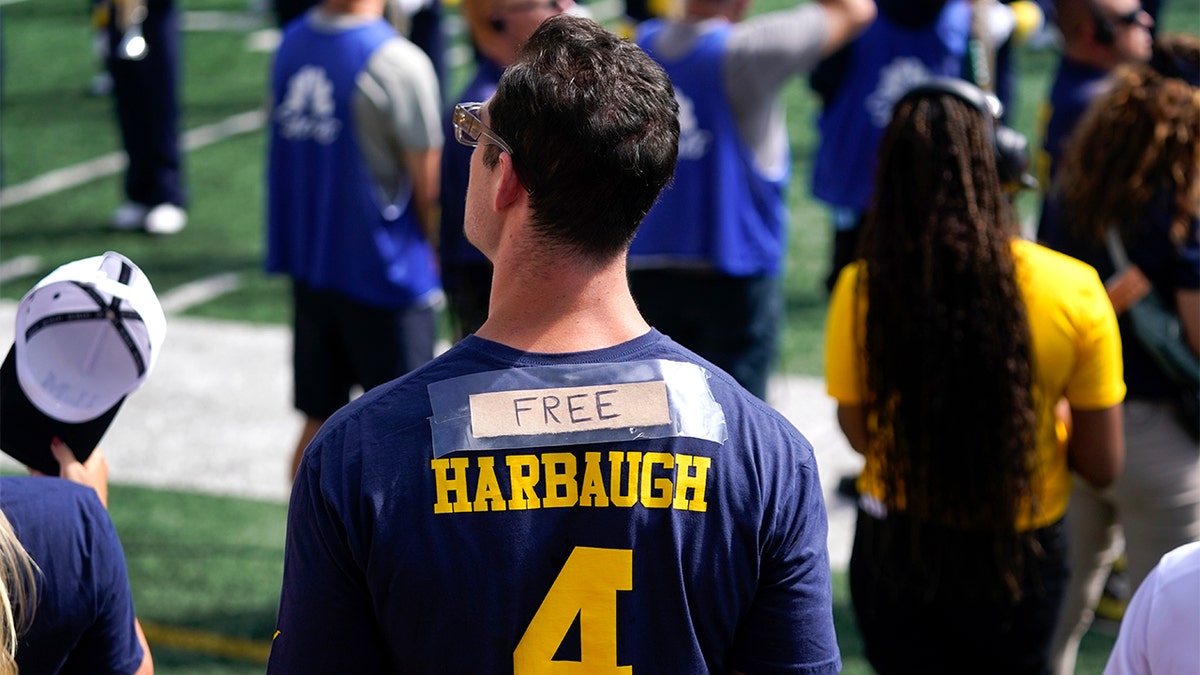 "I just want my coach back," McCarthy told reporters after the win. "It's as simple as that."
On Michigan's first drive, the team lined up in a single-file formation and put their arms over their helmets. McCarthy said the move was for Harbaugh. 
CLICK HERE FOR MORE SPORTS COVERAGE ON FOXNEWS.COM
"That was definitely a tribute to coach Harbaugh," he said. "That was pretty cool to do that."
Harbaugh was asked about McCarthy's shirt and the team's tribute on Monday.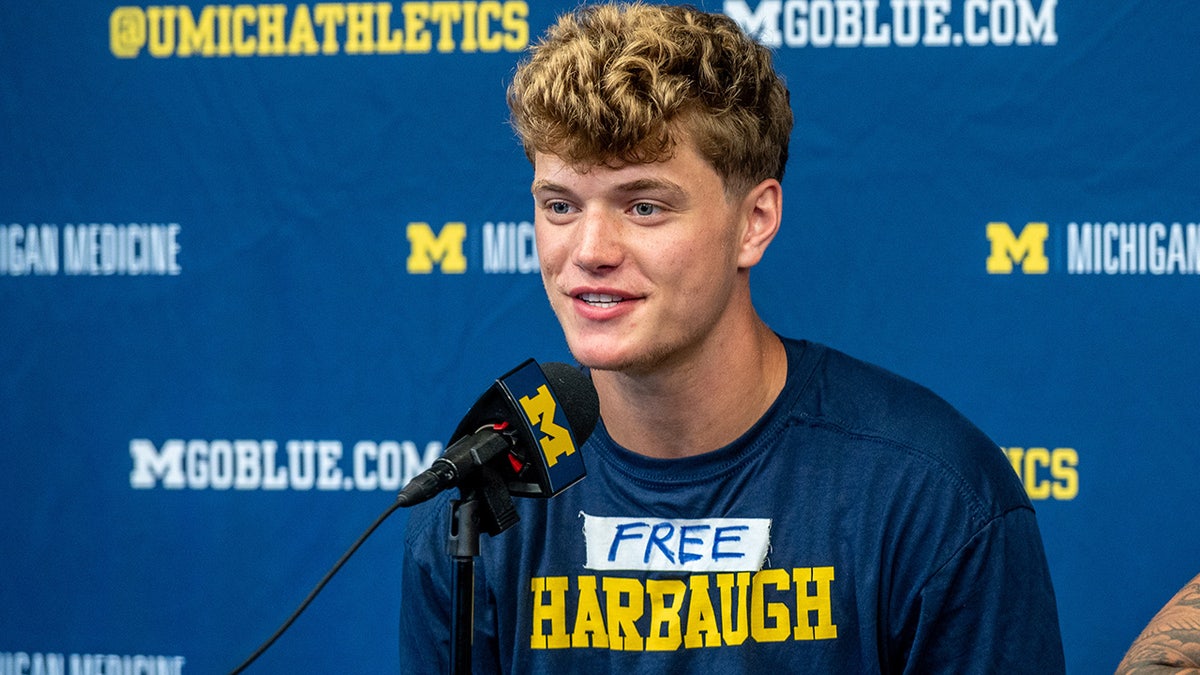 "I felt the love from them just doing them. I could see it in our players, see it in our coaches," Harbaugh said. "That's what I want them to do. I want them to do them."
"Felt the love from them and the Michigan faithful," he continued.
CLICK HERE TO GET THE FOX NEWS APP
The Wolverines welcome UNLV to The Big House in Week 2 and Bowling Green in Week 3.
Harbaugh will be able to return to the sidelines when Michigan travels to Rutgers on Sept. 23.
Fox News' Ryan Gaydos contributed to this report.