Michigan's football program suffered a significant blow when, on the eve of their first game against a ranked opponent this season, head coach Jim Harbaugh was issued a three-game suspension amid allegations of sign-stealing. 
But the Wolverines responded on Saturday, defeating Penn State 24-15 to improve to 10-0 on the season.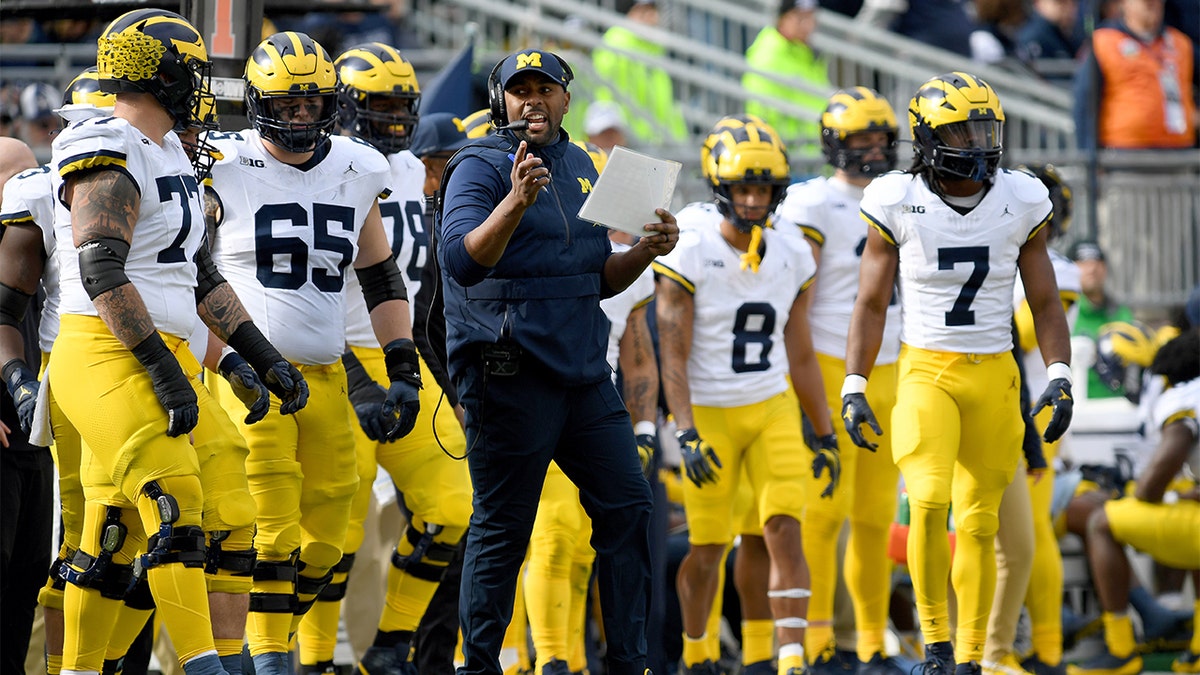 It's that grit, Harbaugh believes, that makes the Wolverines "America's team." 
MICHIGAN REMAINS NO. 2 IN AP POLL, LOSES TWO FIRST-PLACE VOTES AS TEAM DEALS WITH SIGN-STEALING SCANDAL
"Watching it from where I was watching it, I was like, 'How can you not see this?'" Harbaugh said during a press conference on Monday. 
"The emotion of the team, the perseverance, and then just the stalwartness of these guys."
The Big Ten Conference announced Friday that the veteran head coach would be sidelined for the final three games of the season amid investigations into an in-person-scouting and sign-stealing operation, the latter of which centers around former low-level staffer Connor Stalions.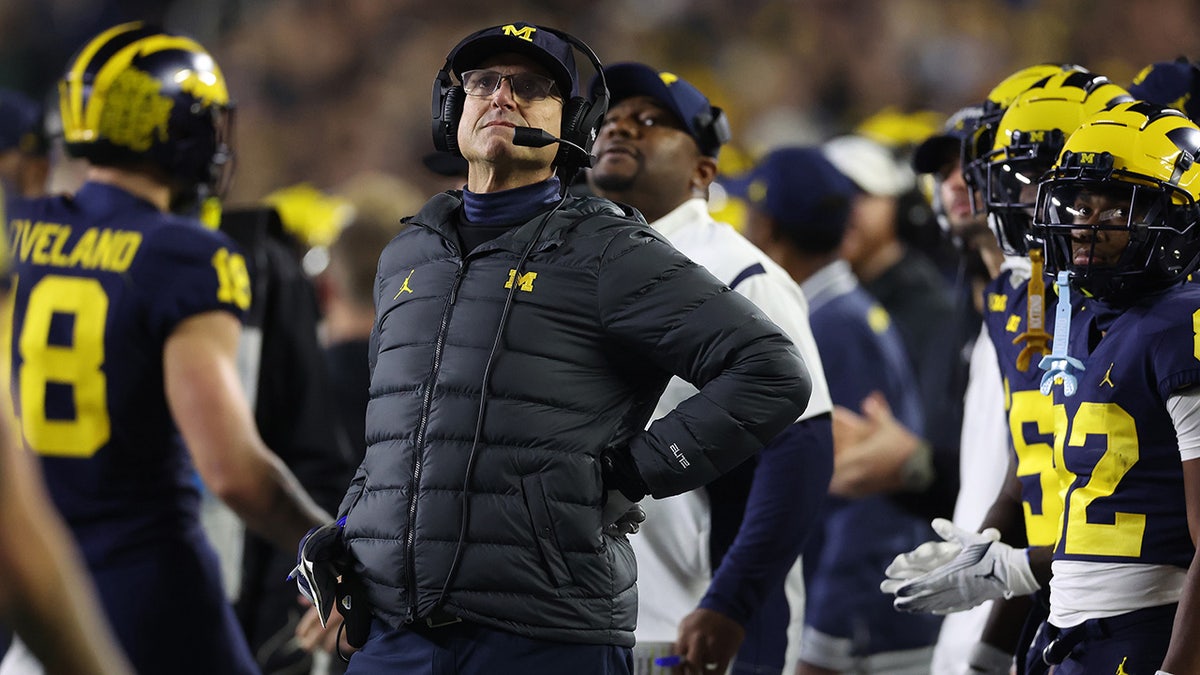 CLICK HERE FOR MORE SPORTS COVERAGE ON FOXNEWS.COM
The probes come as Michigan chases a third straight conference championship and the school's first national title since 1997. 
"It's gotta be America's team. It's gotta be America's team," Harbaugh said Monday. "America loves a team that beats the odds, beats the adversity, overcomes what the naysayers and critics, so-called experts think. That's my favorite kind of team."  
Harbaugh, who already missed the first three games of the season because of a school-imposed suspension for an unrelated NCAA recruiting violations case, is looking for the courts to step in to avoid missing any more games.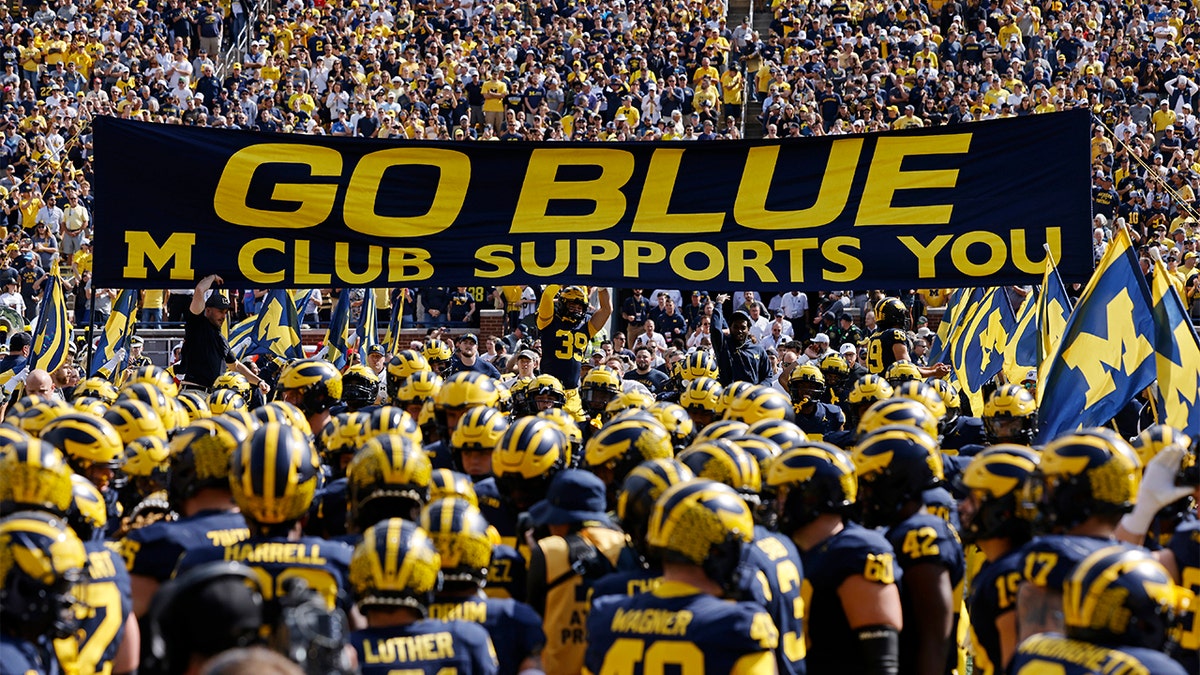 CLICK HERE TO GET THE FOX NEWS APP
"I'm just looking for that opportunity, due process," he said Monday. "I'm not looking for special treatment. I'm not looking for a popularity contest. I'm just looking for the merit for what the case is."
If things don't go in their favor on Friday, Harbaugh said offensive coordinator Sherrone Moore will again take over for him. 
The Associated Press contributed to this report.