New York Jets quarterback Aaron Rodgers threw a touchdown pass to Garrett Wilson in his first appearance in the preseason on Saturday night against the New York Giants.
However, it was a little interaction between Rodgers and Giants linebacker Jihad Ward which was highlighted in a preview clip of the latest episode of "Hard Knocks." The clip showed Ward getting into the grill of Rodgers on one of the plays and the trash-talking that commenced between the two.
CLICK HERE FOR MORE SPORTS COVERAGE ON FOXNEWS.COM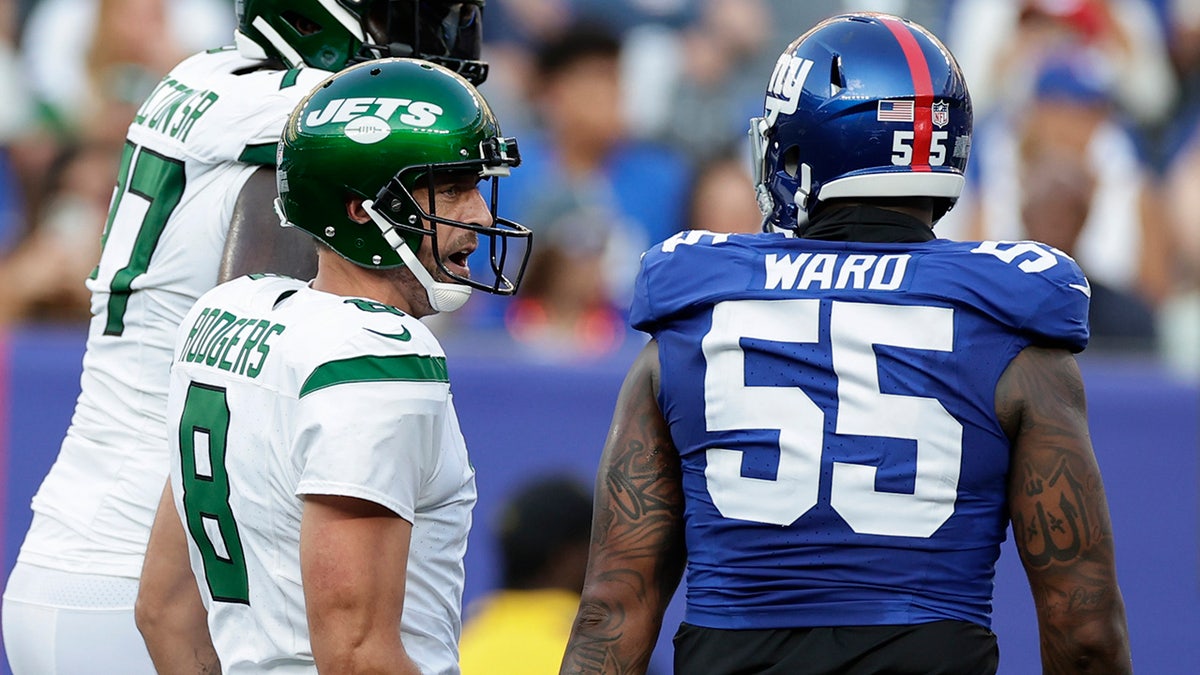 "I don't even know who you are bro!" Rodgers told Ward.
Officials eventually separated the two and Rodgers would later throw the touchdown pass to Wilson.
The cameras then showed Rodgers interacting with his teammates on the sidelines.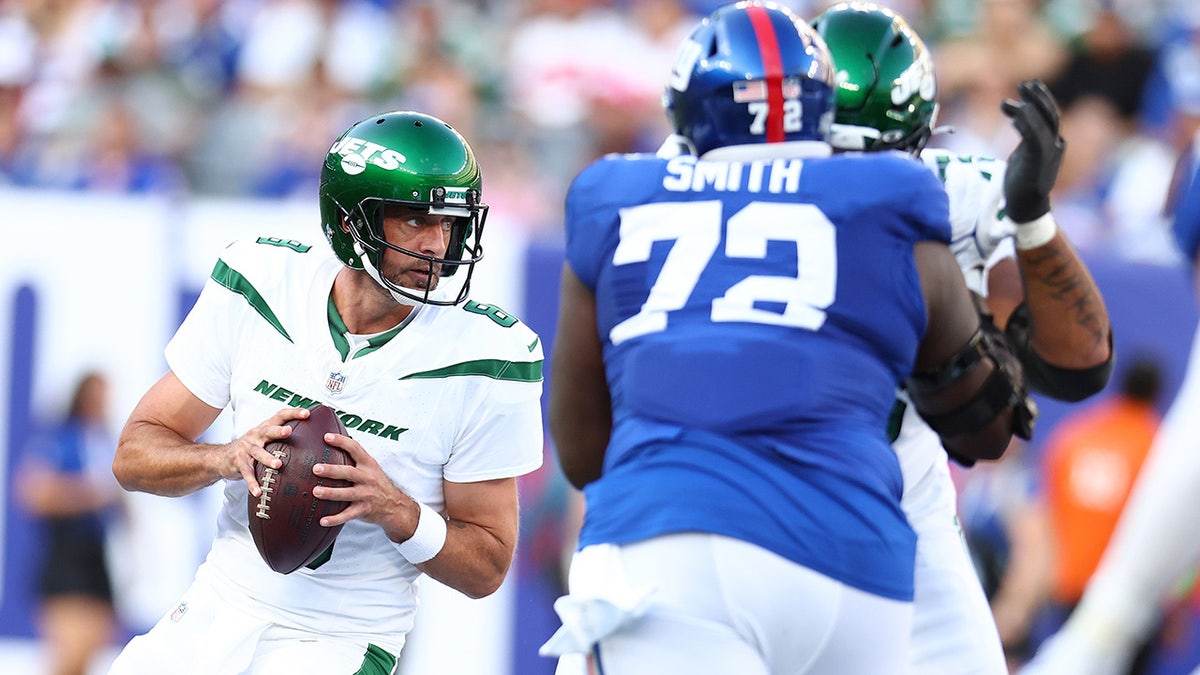 "Then I gave him a line that's un-come-back-with-able. I said, 'I don't even know who you are.' Then he said, 'I don't even know who you are.' I said, 'bulls—.'"
RAIDERS' JIMMY GAROPPOLO SAYS TOM BRADY'S 'COMPETITIVE SPIRIT' STILL THERE: 'HE WAS GETTING A LITTLE FIERY'
Rodgers might, in fact, know who Ward is. The Giants linebacker had two QB hits and a tackle for a loss during the team's 27-22 win over the Packers last year.
Regardless, the four-time NFL MVP was 5-of-8 for 47 yards on his two series and appeared to be more than ready to get the season started.
The Jets acquired Rodgers in the offseason from Green Bay, where he spent 18 years. Rodgers and the Packers had a falling out that led to a trade.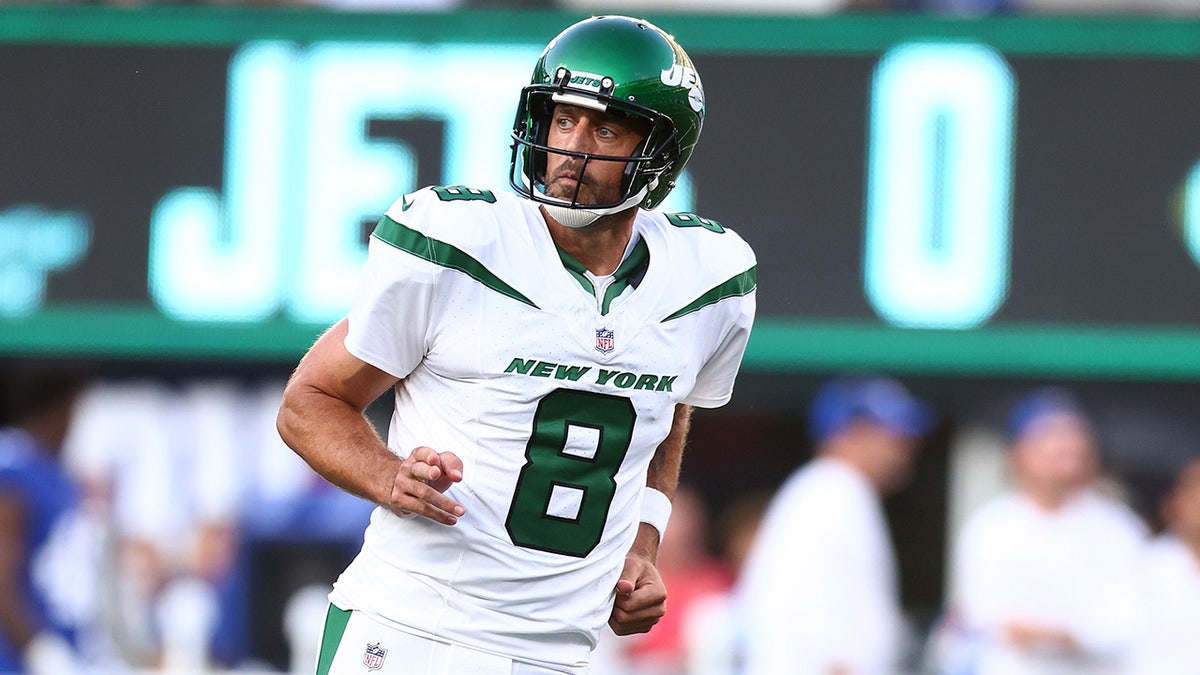 CLICK HERE TO GET THE FOX NEWS APP
"I had some butterflies, for sure," Rodgers said of the game. "I loosened up pretty good when I got the ovation when I took the field. That was a special moment."
The Associated Press contributed to this report.