Practical Move, a 3-year-old thoroughbred who was set to run at this weekend's Breeders' Cup, died Tuesday at Santa Anita Park in Arcadia, California, after a morning gallop at the track. The horse is suspected to have suffered from a cardiac arrest.
Shortly after the incident, Arcangelo, who won the Belmont Stakes in June, was scratched from the $6 million classic.
Practical Move was previously set to run in the Kentucky Derby in May, but was scratched two days prior as he caught a fever.
CLICK HERE FOR MORE SPORTS COVERAGE ON FOXNEWS.COM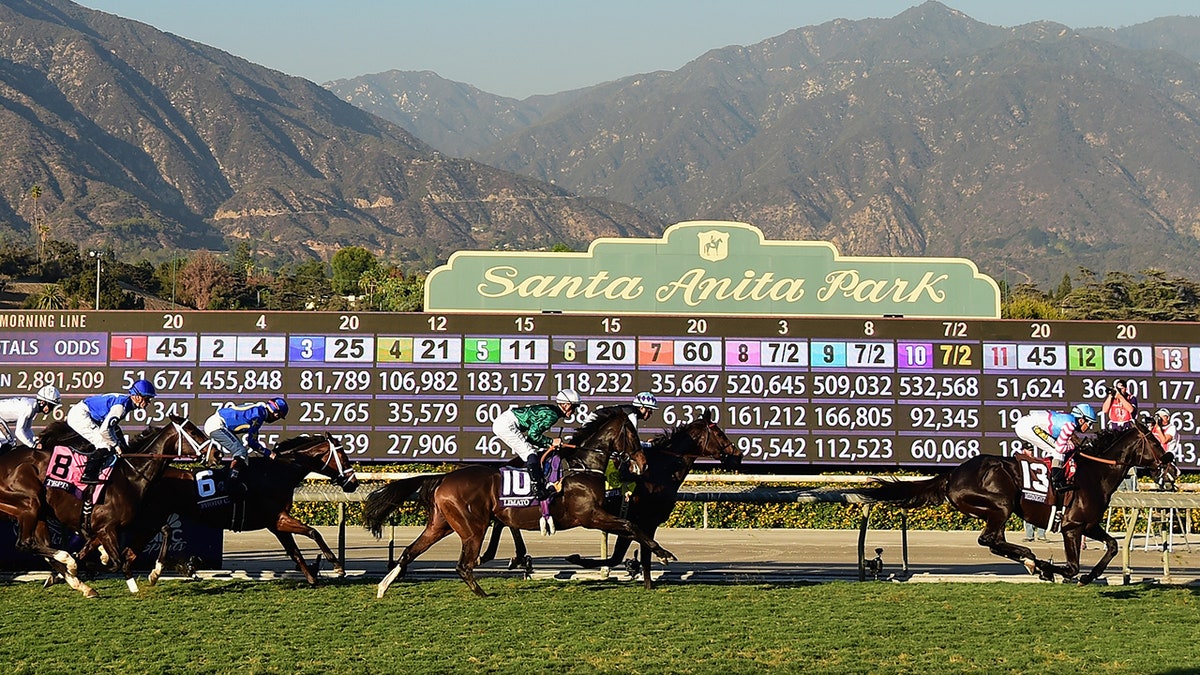 Practical Move had five wins in eight career starts and earnings of $923,200. The colt won the San Felipe and Santa Anita Derby earlier this year, then took six months off and returned to win a race on Oct. 6 at Santa Anita.
PETA, the People for Ethical Treatment of Animals, released a statement regarding Practical Move's death: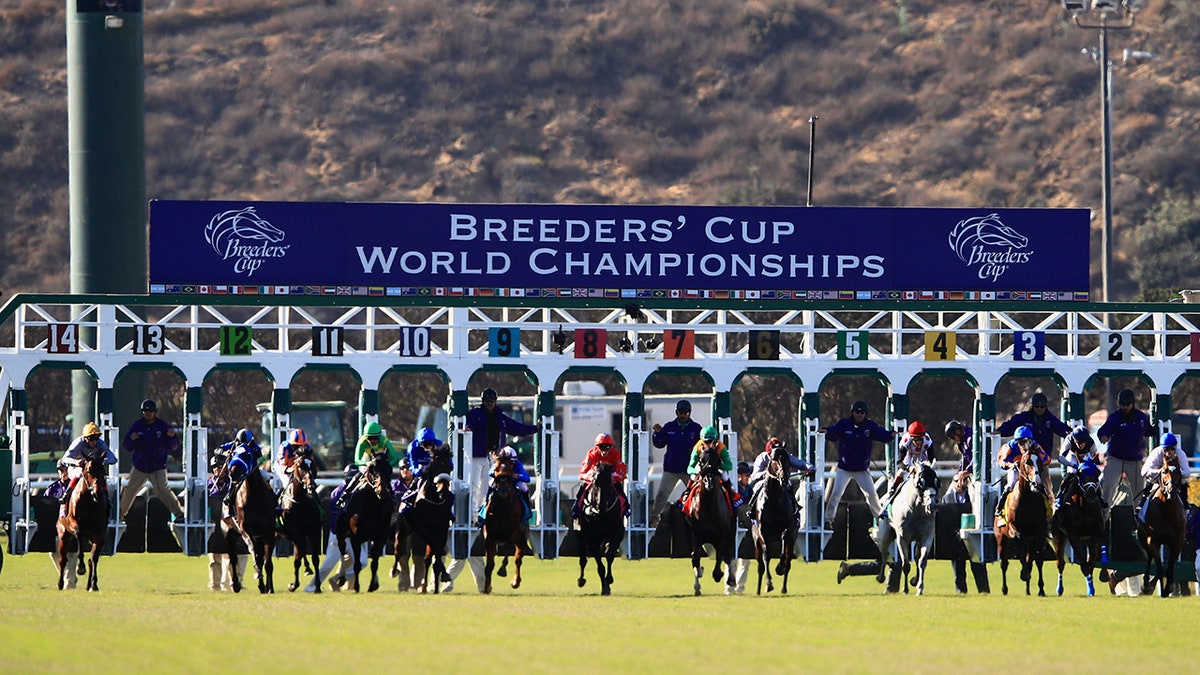 "With the Breeders' Cup in just a few days, PETA is deeply disturbed by the carnage in California horse racing — just this morning, Practical Move, who was slated to race this weekend, collapsed and died, and at least 71 horses have died so far this year. While California has led the way in passing measures to protect horses, it has stopped far short of all that is needed, beginning with the immediate suspension of the trainer when a horse dies and the installation of low-radiation, standing CT imaging equipment that can be used to screen horses. Either the fatalities end or racing must." 
More than 30 horses died at Santa Anita in 2019. The track closed down racing when the toll reached 21, and it revamped its safety protocols. Since then, horse fatalities have decreased by 55% in the state.
Churchill Downs, the home of the Kentucky Derby, briefly paused racing after a dozen horses died at the track in nearly a one-month span, including seven during the week leading up to the first of the three Triple Crown races.
Arcangelo's trainer, Jena Antonucci, said she ran out of time trying to resolve an issue with Arcangelo's left hind foot. The colt had not trained the last two days after having the shoe on that foot removed last weekend.
"As we've talked about from Day 1," Antonucci told TVG, "this will always be horse first, no matter absolutely what."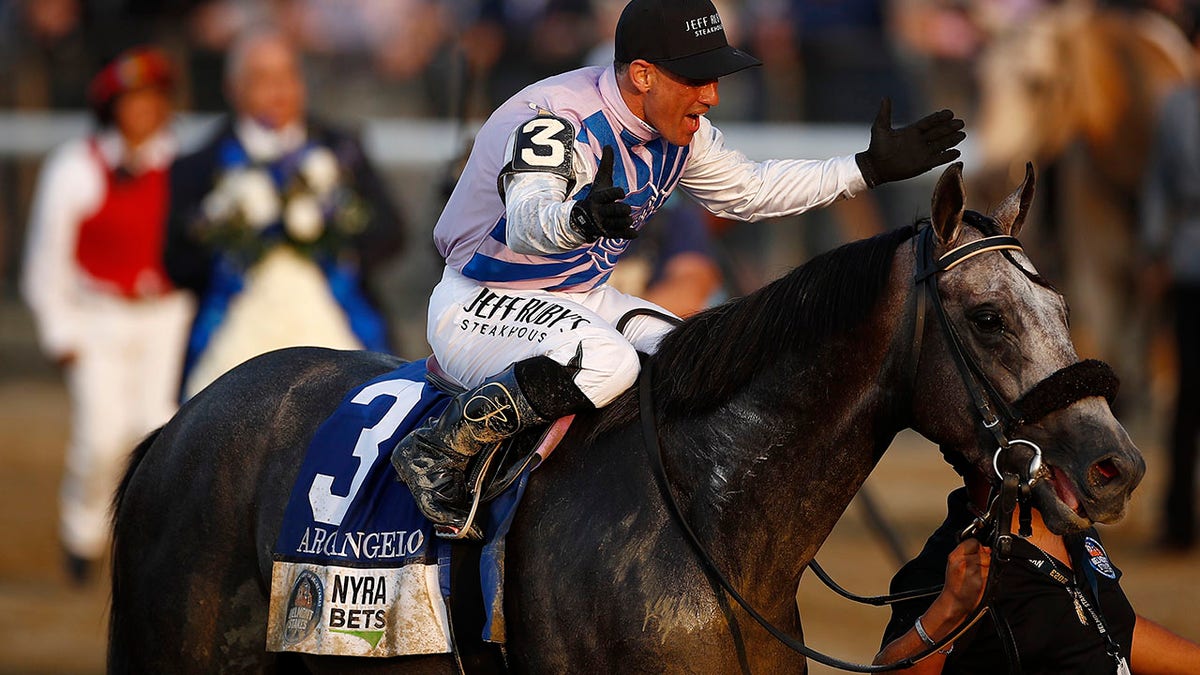 CLICK HERE TO GET THE FOX NEWS APP
Arcangelo's win at Belmont made history, as Antonucci became the first female trainer ever to win a Triple Crown race — 50 years and one day after Secretariat's 31-length victory that still is a record today.
The Associated Press contributed to this report.