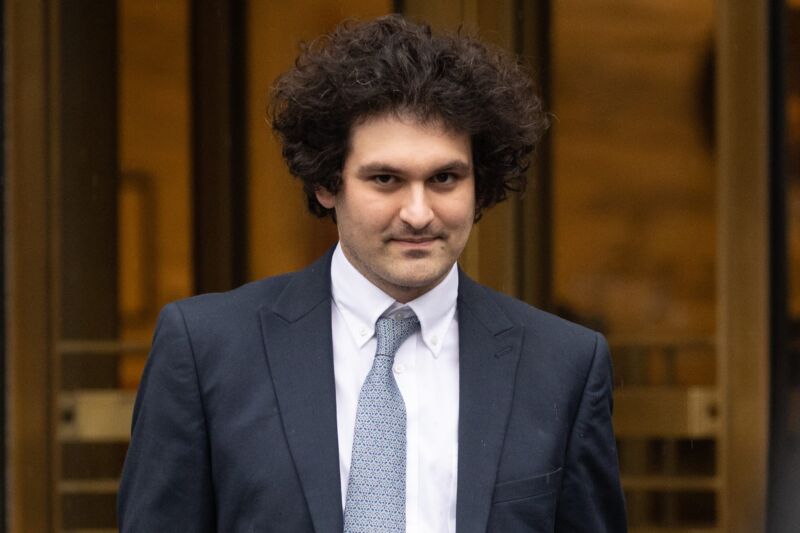 FTX founder Sam Bankman-Fried was convicted of defrauding customers by a federal jury today. He was convicted on all seven counts, Reuters and other news outlets reported. The 12-member jury returned the verdict after several hours of deliberation.
The seven charges are wire fraud on customers of FTX, conspiracy to commit wire fraud on customers of FTX, wire fraud on lenders to Alameda Research, conspiracy to commit wire fraud on lenders to Alameda Research, conspiracy to commit securities fraud on investors in FTX, conspiracy to commit commodities fraud on customers of FTX in connection with purchases and sales of cryptocurrency and swaps, and conspiracy to commit money laundering.
The five charges related to wire fraud and money laundering carry maximum sentences of 20 years each, while the two securities and commodities fraud charges have maximum sentences of five years each. US District Judge Lewis Kaplan will determine the actual sentence.
"Your client in the event of conviction could be looking at a very long sentence," Kaplan told Bankman-Fried's lawyers days before the trial began. Kaplan rejected the defense's request for a temporary release from jail at that time, saying that Bankman-Fried was a flight risk because of the possibility of a long sentence.
The trial was held in US District Court for the Southern District of New York, located in Manhattan. An indictment said that Bankman-Fried "misappropriated and embezzled FTX customer deposits and used billions of dollars in stolen funds… to enrich himself; to support the operations of FTX; to fund speculative venture investments; to help fund over a hundred million dollars in campaign contributions to Democrats and Republicans to seek to influence cryptocurrency regulation; and to pay for Alameda's operating costs." He was also accused of making "false and fraudulent statements and representations to FTX's investors and Alameda's lenders."
"Pyramid of deceit"
Bankman-Fried chose to testify and tried to shift the blame to others. He repeatedly answered "I'm not sure" or "I can't recall" in response to a prosecutor's questions. Three former executives from FTX and its affiliate Alameda Research pleaded guilty and testified against Bankman-Fried.
Closing arguments were presented Wednesday as the monthlong trial came to an end. US prosecutor Nicolas Roos reportedly said there was "no serious dispute" that $10 billion in FTX customer money went missing and that the jury needed to decide whether Bankman-Fried knew his actions were wrong.
"This was a pyramid of deceit built by the defendant on a foundation of lies and false promises, all to get money," Roos said. "Eventually it collapsed, leaving thousands of victims in its wake."
Defense attorney Mark Cohen argued that Bankman-Fried made mistakes, but didn't commit crimes. Business decisions made in good faith are not grounds to convict," Cohen said yesterday, according to Reuters. "Poor risk management is not a crime… bad business judgments are not a crime."
In a rebuttal today, prosecutor Danielle Sassoon reportedly "likened that argument to someone robbing a jewelry store and justifying their actions by saying there was no security guard."
"That's not a defense. That was a strategy," Sassoon said. "The defendant knew what he was doing was wrong, and that's why he never hired a risk officer."
Though the just-finished trial covered seven criminal charges, Bankman-Fried faces 12 counts in total. A separate trial planned for March 2024 would cover the other five counts, which are fraud on customers of FTX in connection with the purchase and sales of derivatives, securities fraud on investors in FTX, conspiracy to commit bank fraud, conspiracy to operate an unlicensed money-transmitting business, and conspiracy to violate the anti-bribery provisions of the Foreign Corrupt Practices Act.
One charge for conspiracy to make unlawful campaign contributions and defraud the US Federal Election Commission was dropped in July due to treaty obligations with the Bahamas, which notified the US that it would not extradite Bankman-Fried on the campaign contributions count.