Goodreads Monday was hosted by Lauren's Page Turners.   It's now hosted by Budget Tales Book Blog.  All you have to do is show off a book from your TBR that you're looking forward to reading.
It's getting hard to remember which ones I've done already, so I'm sorry if you see a book pop up on these more than once.  It will happen.  Probably a lot.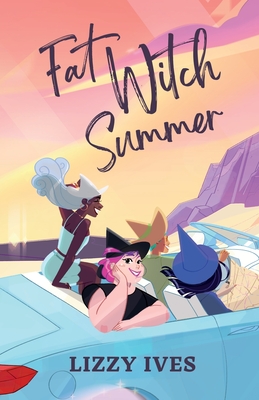 Fat Witch Summer by Lizzy Ives
Dumplin' meets The Craft in this body-positive fantasy novel for fans of summer road trips, female friendship, and magic.
Sixteen-year-old Thrash doesn't enchant eyeliner over her lids or clear her acne with magic. She is plus-size, but she doesn't hate what she sees in the mirror—that's the realm of her mother, Osmarra, a slim and elegant Glamour witch. When Thrash unexpectedly breaks a mirror with her mind, she discovers she has a knack for magic and will receive one of the three sanctioned Gifts: Glamour, Growth, or Sight. The only problem is that mothers choose the Gifts, and Osmarra is convinced that the Gift of Glamour will fix her daughter's looks.
When Thrash fails to persuade Osmarra to accept her as she is, a trio of cool witches who call themselves The Lunes offer her an out. Their leader, fiery and charismatic Cresca, recruits Thrash for a road trip to New Salem University, where the girls plan to steal their own Gifts. As Thrash crosses the magical Thirteen States of America, Osmarra hot on her heels, she discovers bewitched diners, haunted tourist traps, and a secret about the Gifts that will change the Thirteen States forever.
Have you read this yet?  Is it on your TBR?