Goodreads Monday was hosted by Lauren's Page Turners.   It's now hosted by Budget Tales Book Blog.  All you have to do is show off a book from your TBR that you're looking forward to reading.
It's getting hard to remember which ones I've done already, so I'm sorry if you see a book pop up on these more than once.  It will happen.  Probably a lot.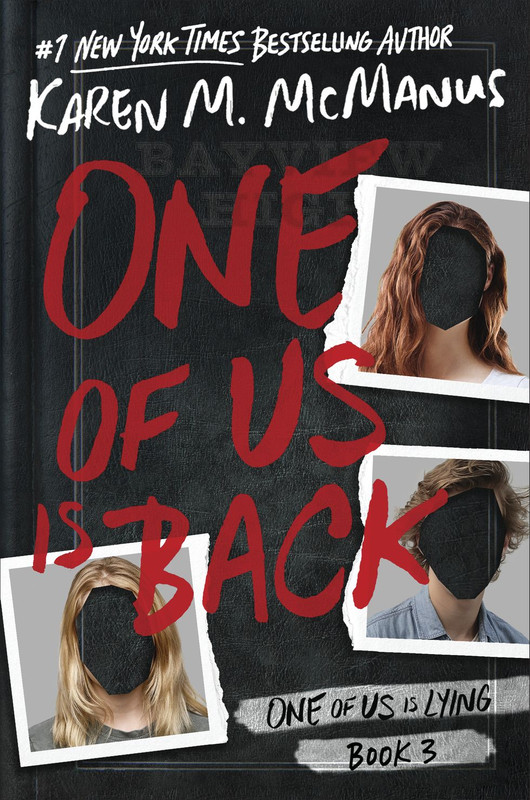 One Of Us Is Back by Karen McManus
The explosive third and final thrilling instalment in the acclaimed One of Us… series.
Ever since Simon died in detention, life hasn't been easy for the Bayview Crew. First the Bayview Four had to prove they weren't killers. Then a new generation had to outwit a vengeful copycat. Now, it's beginning again.
At first the mysterious billboard seems like a bad joke: Time for a new game, Bayview. But when a member of the crew disappears, it's clear this 'game' just got serious – and no one understands the rules.
Everyone's a target. And now that someone unexpected has returned to Bayview, things are starting to get deadly.
Simon was right about secrets – they all come out in the end.
The thing is, Simon was right about secrets-they all come out, eventually. And Bayview has a lot it's still hiding.
Have you read this?  Is it on your TBR?   Did you watch the TV show when it was on?