Team Germany has been one of the top teams at the FIBA Basketball World Cup, but focus on their 5-0 record was lost after a heated exchange between guard Dennis Schroder and head coach Gordon Herbert during a first quarter time-out against Slovenia. 
The altercation began as Herbert didn't appreciate Schroder discussing something with center Daniel Theis during the time-out. 
Herbert, noticing that Schroder didn't seem to be listening as he was talking to the other players, stopped his speech to yell at the Toronto Raptors guard to sit down. Herbert tried to grab Schroder to force him into the seat, too, which Schroder took exception to.
CLICK HERE FOR MORE SPORTS COVERAGE ON FOXNEWS.COM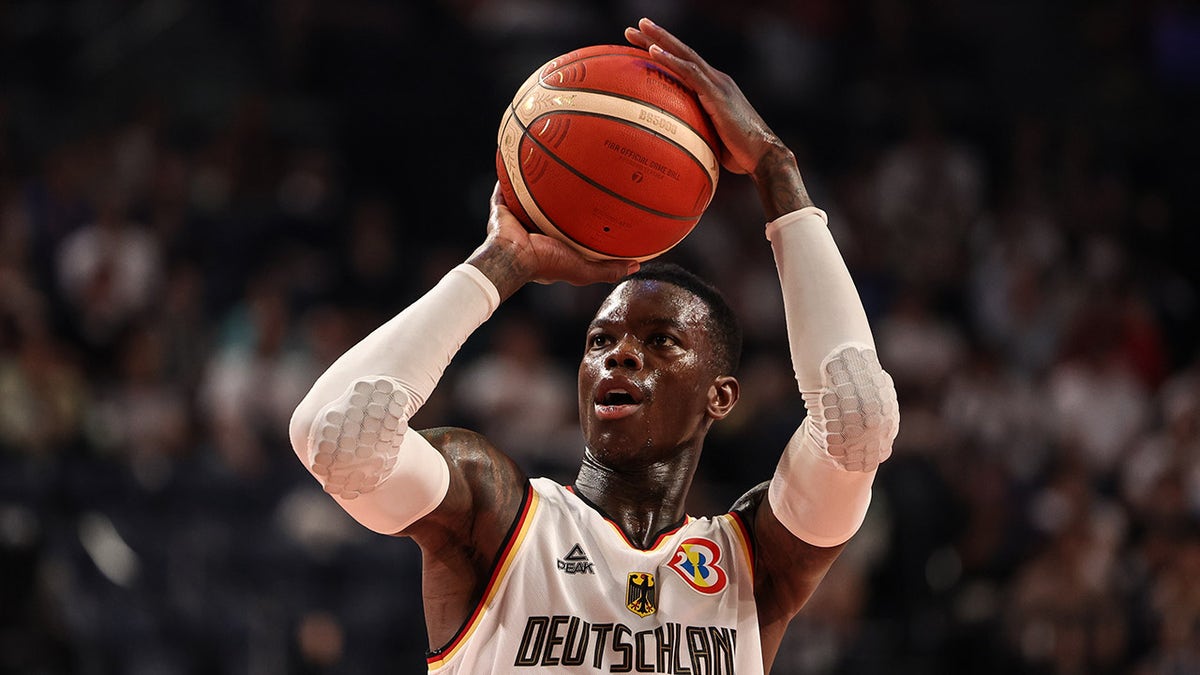 "Hey! Let's go! F—, sit down," Herbert was heard screaming at Schroder.
"Hey Coach, chill out," Schroder barked back.
WARNING: EXPLICIT LANGUAGE
"No, you don't tell me what to do," Herbert replied.
As they kept going back and forth, Schroder, who never sat down, ended up saying, "You're not going to touch me like that."
LITHUANIA STUNS USA BASKETBALL AT FIBA WORLD CUP: 'THEY JUST PUNCHED US IN THE MOUTH'
After Germany defeated Slovenia, 100-71, Schroder was asked about his altercation with his head coach, which he said was a total misunderstanding.
Basketball is an emotional sport," he told BasketNews. "It's a game of runs, and you got to stay cool. Me and Daniel go way back, I have known him since I was 12 or 13. We had those kinds of moments when we were young as well, but it always helped us to elevate our game."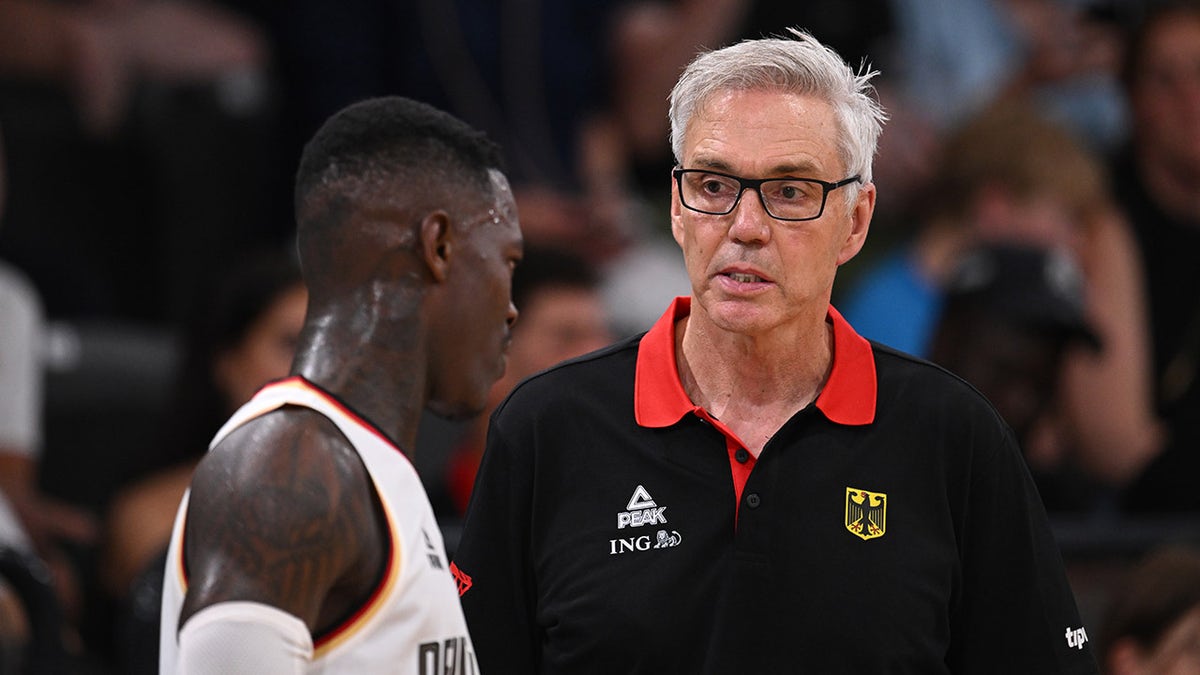 "That's what happened today. We got into it, and I told him, 'Listen, that's what you got to do, and you can tell me the same thing.' Of course, he's going to be pissed a little bit. It will itch a little bit, but he will give his all. I think that's what happened."
Herbert was also asked about the incident, and he answered with a joke: "I just think Daniel and Dennis were talking about their young days in Braunschweig."
Herbert added that he subbed Schroder and Theis out of the game at that point. As for potential discipline, Herbert said the situation would be "handled internally."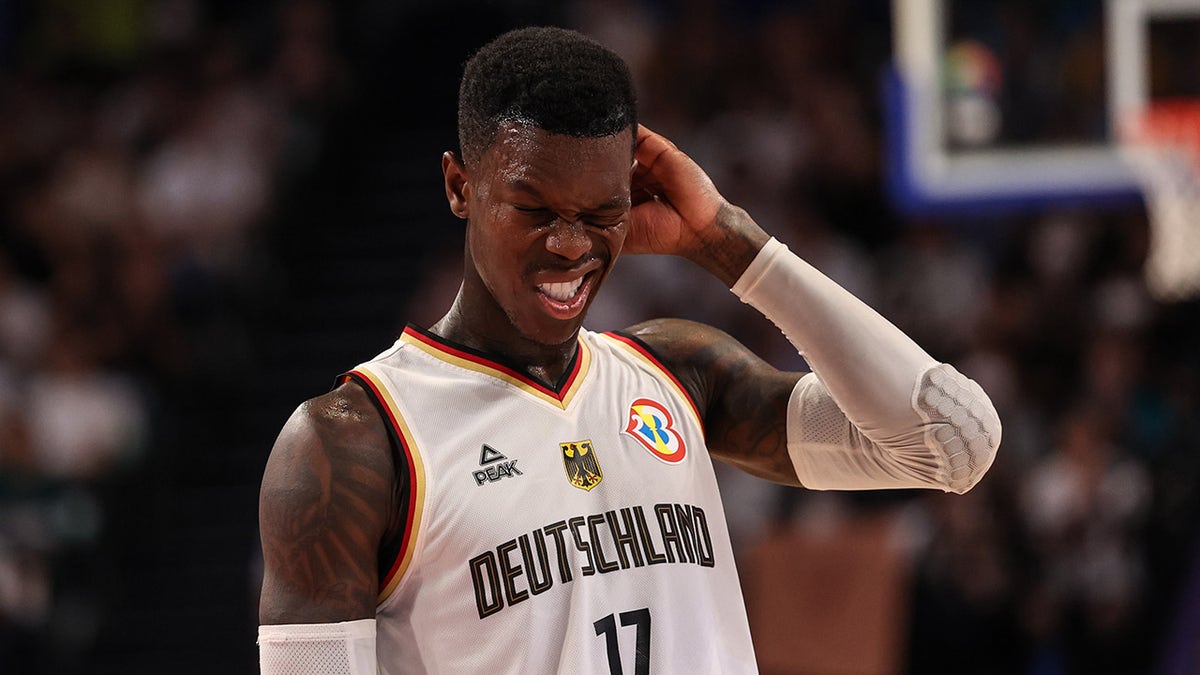 CLICK HERE TO GET THE FOX NEWS APPCLICK HERE TO GET THE FOX NEWS APP
Schroder led Germany with 24 points and 10 assists in 25 minutes. For Slovenia, Dallas Mavericks superstar Luka Doncic finished with 23 points, six rebounds and six assists.