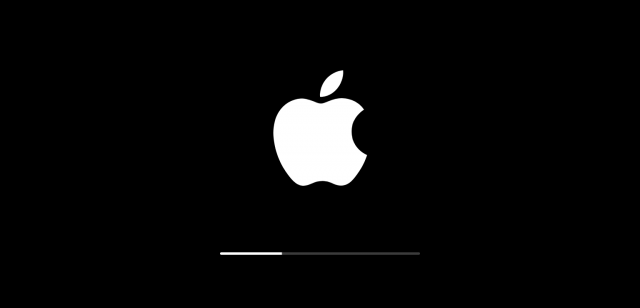 Apple has been dealt a blow in its €14.3 billion tax dispute with Brussels after an adviser to the EU's top court said an earlier ruling over its business in Ireland should be shelved.
Giovanni Pitruzzella, advocate-general of the European Court of Justice, the EU's highest court, said on Thursday that a landmark decision quashing the EU's order for Apple to pay €14.3 billion in back taxes to Ireland "should be set aside."
Such opinions by advocates-general are non-binding but often influential in final judgments by the EU's top court.
The General Court, the EU's second-highest court, ruled in 2020 that, while it supported the EU's right to investigate national tax arrangements, Brussels had failed to show that Apple had received an illegal economic advantage in Ireland over tax.
But Pitruzzella said the court had "committed a series of errors in law" and "failed to assess correctly the substance and consequences of certain methodological errors." As a result, he said the court needed "to carry out a new assessment."
An ECJ ruling is expected next year.
Competition commissioner Margrethe Vestager said in 2016 that Apple's tax arrangements in effect gave the tech giant a tax rate of less than 1 percent and an unfair edge over rivals, violating the bloc's state-aid rules.
Ireland collected €14.3 billion in contested back taxes and interest from the company in 2018—funds that have since been held in an escrow account as the legal process continues.
Aidan Regan, an associate professor of political economy at University College Dublin and an expert on Irish corporation tax, said the commission's argument was that Ireland in effect "gave Apple unfair advantage in the market because they could accumulate so much profit tax free for such a long period of time."
Apple said the General Court's ruling "was very clear that Apple received no selective advantage and no state aid, and we believe that should be upheld."
Ireland on Thursday also insisted the company had been given no preferential treatment.
"It has always been, and remains, Ireland's position that the correct amount of Irish tax was paid and that Ireland provided no state aid to Apple," finance minister Michael McGrath said in a statement.
The opinion shines a light on Ireland's long-held policy of keeping corporation tax low as a driver of investment. Its 12.5 percent tax rate helped attract global tech and pharmaceutical companies and has led to bumper returns. The country's corporation tax receipts have more than tripled in the past eight years to a record of €22.6 billion last year.
Ireland is now setting up a sovereign wealth fund to save windfall tax proceeds, but as the country prepares in January to increase its corporation tax rate to 15 percent under an OECD deal, corporation tax receipts have fallen sharply for each of the past three months.
Any ECJ ruling in favor of paying the money to the Irish exchequer is likely to prompt calls from other EU states and the US to claim part of any payment, Regan said.
The commission said it did not comment on the opinions given by advocates-general.
The Apple case is part of a wider clampdown launched by Brussels in 2013 against alleged sweetheart tax deals in member states.
The commission has also had legal difficulties with other parts of its tax deal clampdown. Brussels is appealing against a General Court decision overturning an order for Amazon to pay back taxes in Luxembourg.
In addition, the commission lost a similar case over the Netherlands' tax deals with Starbucks but has not filed an appeal.
Vestager is at present on leave of absence as she makes a bid to head the European Investment Bank.
Alec Burnside, a Brussels-based partner with Dechert law firm, said Brussels uses state aid legislation to focus on allegedly unfair tax treatment because member states are unable to agree on legislation on tax, which requires unanimity.
However he added that such use of "old laws for new purposes… raises issues of principle and practice and the commission ends up in years of litigation."
© 2023 The Financial Times Ltd. All rights reserved. Not to be redistributed, copied, or modified in any way.