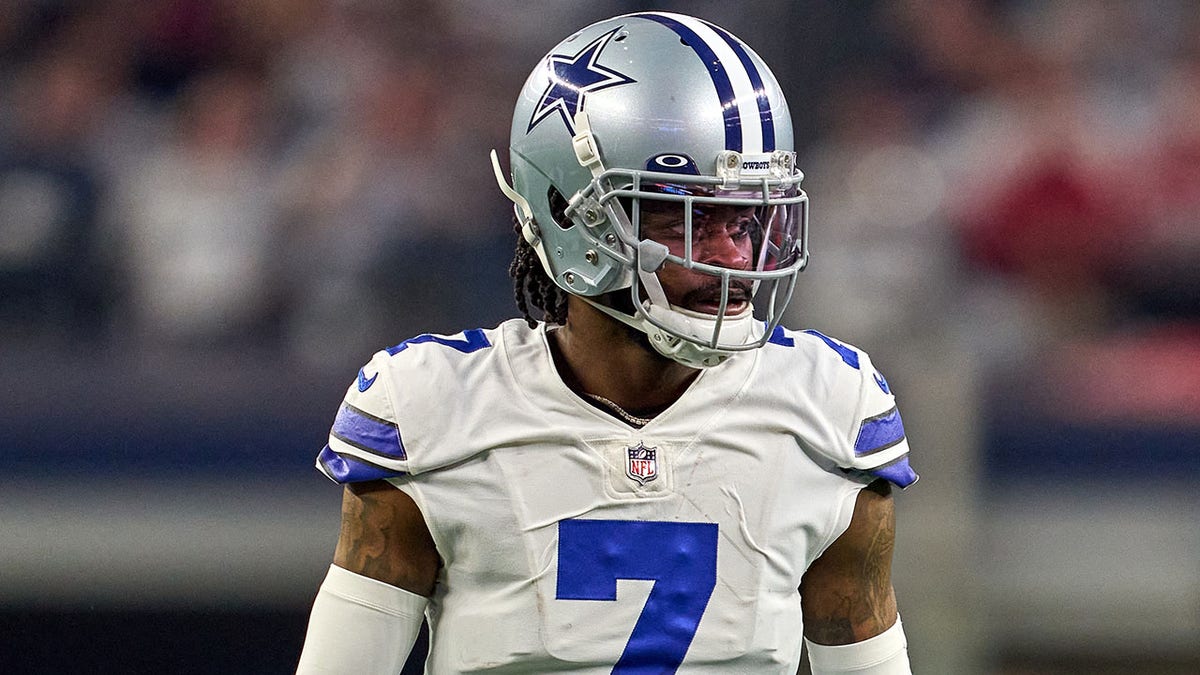 Dallas Cowboys star cornerback Trevon Diggs reportedly tore an ACL at practice Thursday, according to multiple reports. 
Diggs, who injured his left knee during a 1-on-1 drill in practice, was spotted with crutches inside "The Star," the Cowboys' training facility, Thursday. 
NFL Network reports an MRI confirmed what the Cowboys had feared with Diggs, who is now out for the remainder of the season. 
This is a developing story. Check back for more updates.