Dallas Cowboys offensive coordinator Brian Schottenheimer says the team plans to lean on Trey Lance leading up to a highly anticipated matchup against the undefeated San Francisco 49ers.
Lance spent the first two seasons of his career with the Niners but was abruptly traded to the Cowboys in exchange for a fourth-round draft pick in late August. Lance is now listed as the third-string quarterback on Dallas' roster, but he could be a significant resource for the Cowboys this week.
Trey knows a little bit about what they're doing," Schottenheimer said, via NBC Sports Bay Area. "The cool thing is, like I said, the (Cowboys) know them well, I know them well from being in Seattle, Trey knows them well."
CLICK HERE FOR MORE SPORTS COVERAGE ON FOXNEWS.COM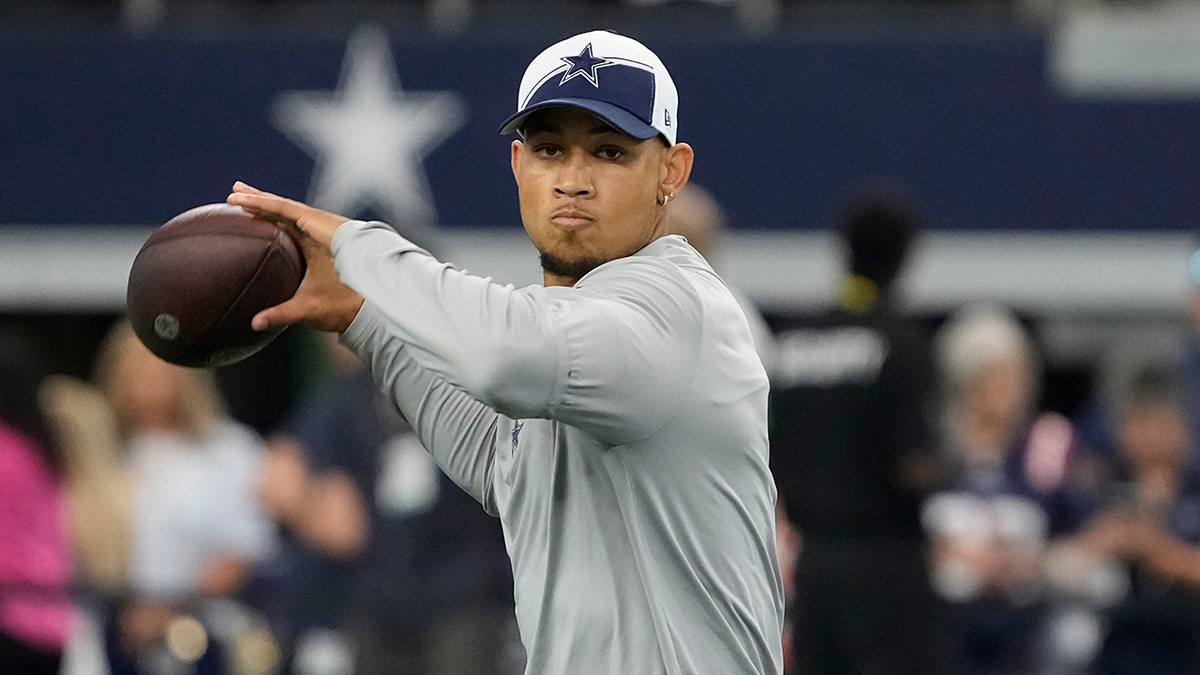 Last week, some believed former Cowboys running back Ezekiel Elliott may have attempted to provide the New England Patriots with some lintel about his old team leading up to the Week 4 game in Arlington.
COWBOYS OWNER JERRY JONES ADMITS EXECUTING TREY LANCE TRADE WITH 49ERS ALONE: 'I GOT IT DONE'
If Elliott provided insight on Dallas, it didn't help much. New England lost in a blowout to drop to 1-3.
"Like last week, it's kind of in good fun and humor. We all use pieces that we have in place, but we don't go too far into it. We can know exactly what they're going to do because they don't do too much, and they're still really, really tough to go against just because they're so talented," Schottenheimer said.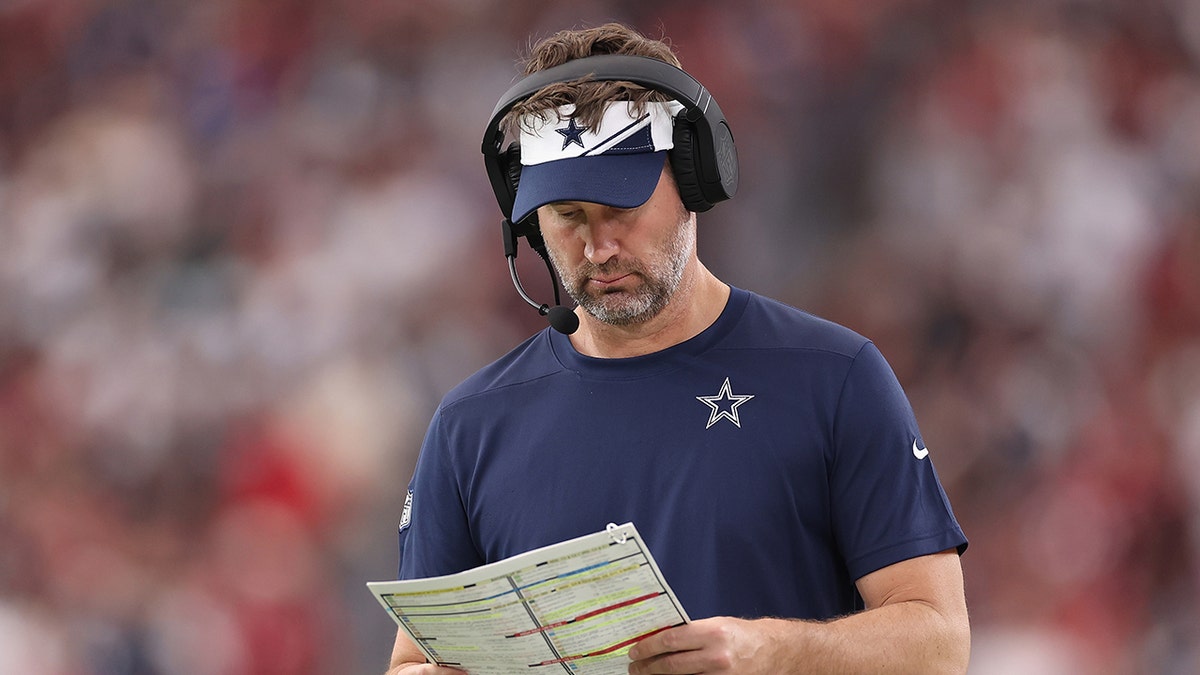 "We'll definitely talk to Trey. He knows a lot of the pieces going against them in practice, but it doesn't always help, as we learned."
While Lance spent a couple of years learning 49ers head coach Kyle Shanahan's offense, Schottenheimer does not seem to be placing too much importance on whatever information the young quarterback provides.
The Niners ended the Cowboys' playoff run last season, beating Dallas in the divisional round.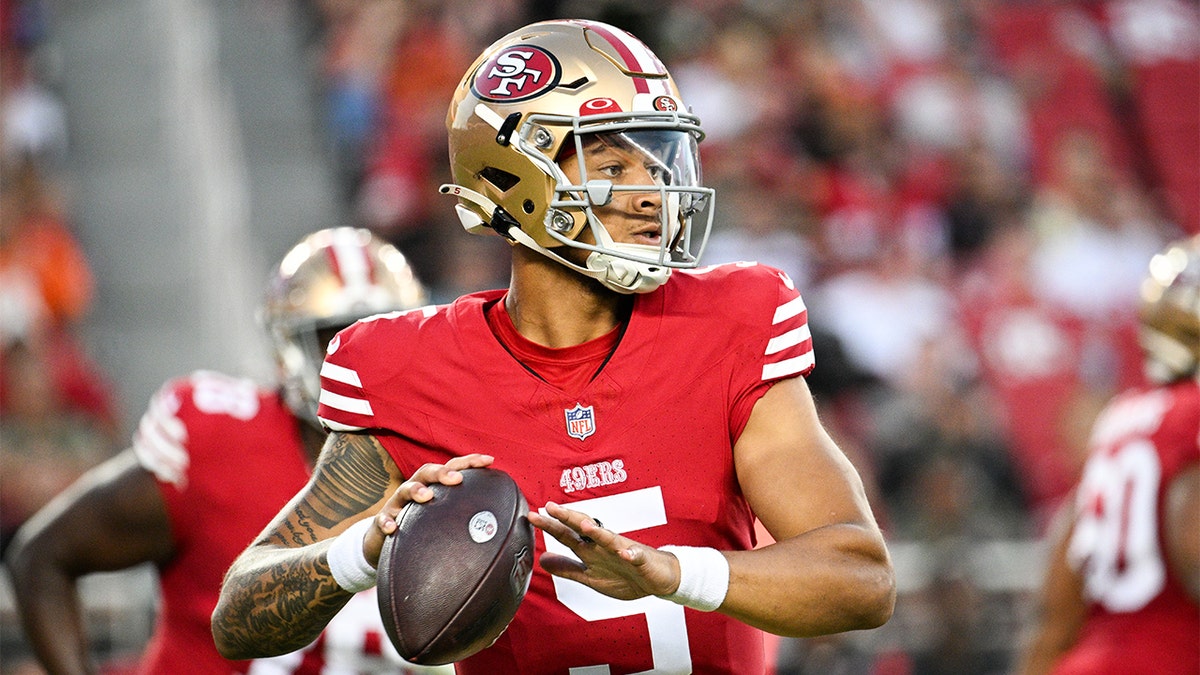 CLICK HERE TO GET THE FOX NEWS APP
Three-time Pro Bowl quarterback Dak Prescott appeared to be agitated when asked about how he felt after losing to the 49ers in the playoffs in January.
"I mean, it's obvious. We're so far past that, to be honest with you, but that's obvious," Prescott said. "You just want to p— me off going into this week, and I appreciate that. I do, actually. I do. Appreciate that. Appreciate that."