The alleged cheating scandal involving the Michigan football team continues to grow, and it all centers around Connor Stalions.
As OutKick readers and college football fans know, the Michigan Wolverines have been getting absolutely hammered over allegations Stalions ran an elaborate sign-stealing operation with tentacles all over the country.
Worried that you might have missed some details? Don't sweat it because this is OutKick's guide on everything fans need to know. Next time you're in a debate with a rabid fan arguing one side, pull this up and you'll be covered.
CLICK HERE FOR MORE SPORTS COVERAGE ON FOXNEWS.COM
What is Michigan accused of?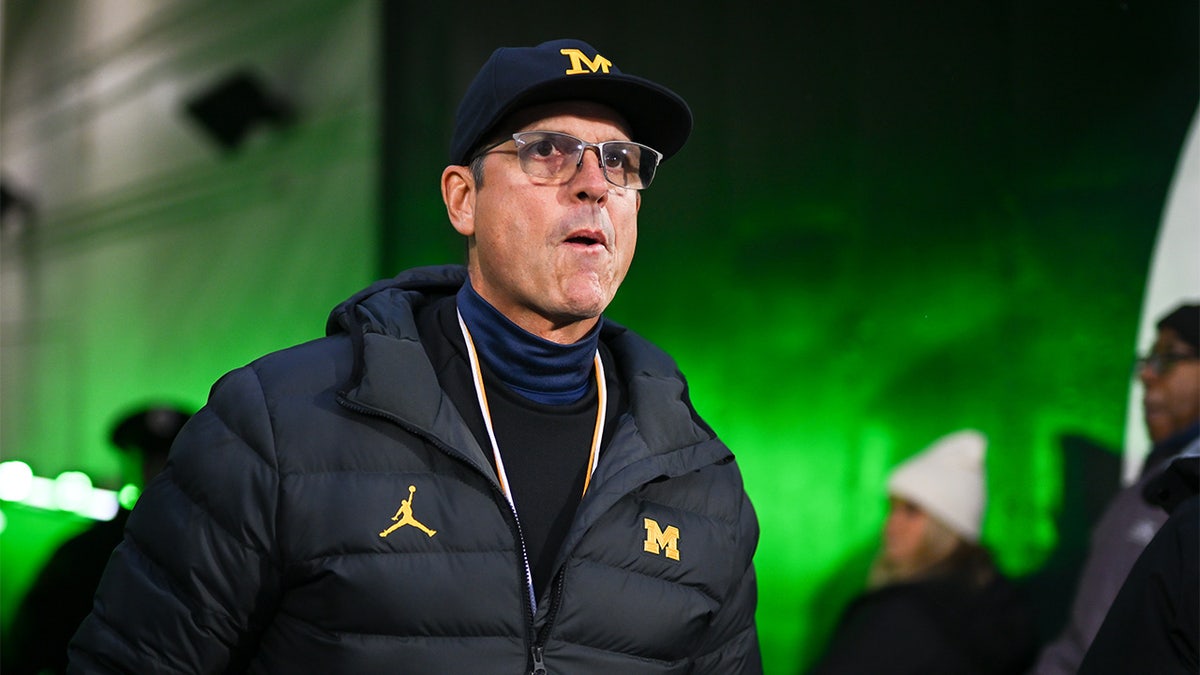 This is the main question that people have, and the answer isn't nearly as complicated as some might think. The Wolverines are accused of setting up and executing a complex plan to cheat by recording opponents' signals in direct violation of NCAA rules.
It's not against NCAA rules to monitor a team's signs while playing them and attempting to decipher them. That's something every program does, and it'd be foolish not to.
That's not what Michigan is accused of doing. If it was just that, then we wouldn't be having this conversation. Jim Harbaugh's program is accused of conducting advanced scouting and filming sidelines in order to steal signals. It's a direct and clear violation of NCAA rules if true.
By knowing the plays ahead of time, Michigan would have a borderline impossible advantage for opponents to overcome. It's like playing a card game against someone who stacked the deck. Below is one example of Connor Stalions, the accused pointman, appearing to relay information that Michigan uses to its advantage. There are plenty of other examples floating around X.
LOU HOLTZ SLAMS MICHIGAN FOOTBALL SIGN-STEALING SCANDAL: 'I FIND IT DEPLORABLE'
How was all this information obtained? Stalions allegedly bought tickets to dozens of games to send people to scout, including non-Big Ten teams the Wolverines might face in the College Football Playoff. One unnamed former DIII coach told ESPN he'd been paid by Stalions for his role in the alleged scheme.
Michigan has also been accused of giving stolen signs to other teams in order to help clear the CFP path. A stunning Sports Illustrated report also claims Michigan ball boys might have signaled back calls across the sidelines using the balls to do it. The University has refused to comment on any allegations, despite multiple attempts by OutKick.
Who is Connor Stalions?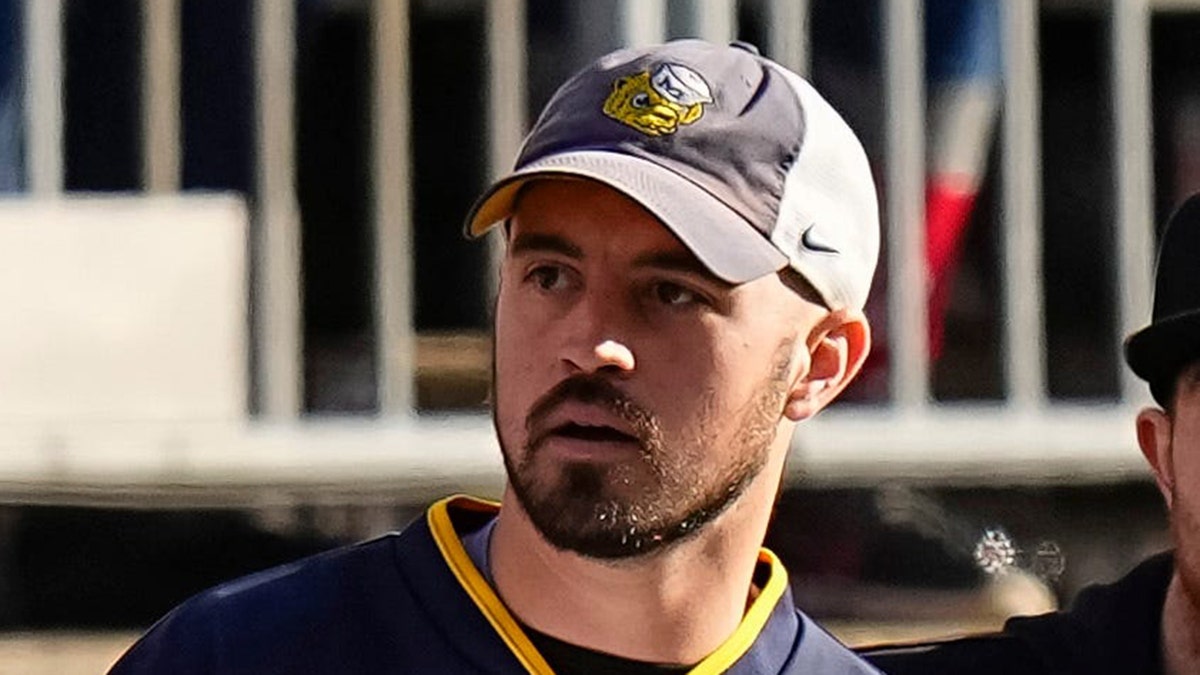 Who is the alleged mastermind behind the cheating scheme Michigan is accused of running? Connor Stalions is 28 years old, a graduate of the Naval Academy, a former Marine and a massive fan of the Michigan Wolverines.
He was so dedicated to the Michigan Wolverines that he reportedly wrote a manifesto as long as 600 pages outlining his vision for the program.
Stalions' current role with the program is serving as an analyst, and he earns $55,000 for the work. For having such a low role and salary on paper, Stalions had incredible access to coaches during games. The alleged pointman is currently suspended with pay.
He also been accused of attending the CMU/Michigan State game in Chippewas gear while possibly wearing sunglasses capable of recording. The game was at night. CMU is investigating, and as of publication has not ruled out it's Stalions or officially confirmed it is him.
Michigan sign stealing cheating scandal timeline.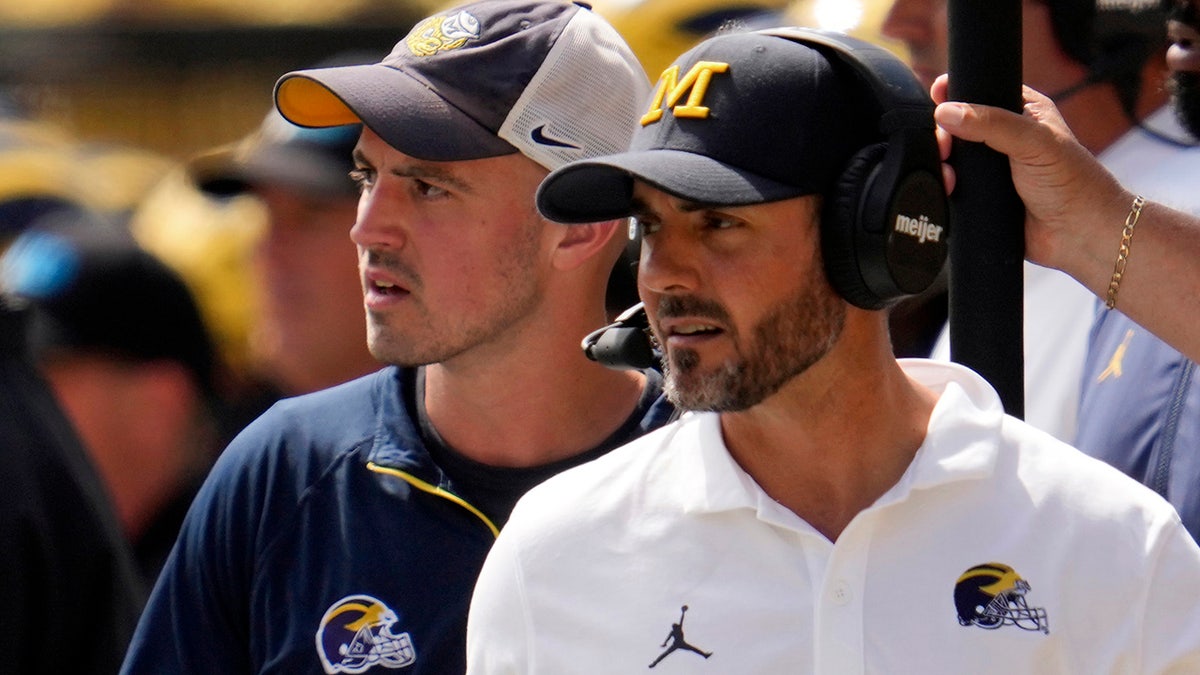 To be clear, the timeline is murky from the public point of view because there's a lot of information the NCAA, Big Ten, Michigan and rival programs that nobody has seen yet. However, below is a timeline of events as known today:
CLICK HERE TO GET THE FOX NEWS APP
As of publication, that's about the most comprehensive timeline we can provide. As of now, Michigan and Jim Harbaugh face zero punishment from the NCAA or the Big Ten.