Late in TCU's home opener against the Colorado Buffaloes last Saturday, Horned Frogs running back Trey Sanders stayed on the turf for an extended period after he suffered a scary-looking injury.
Although Sanders played for the opposing team, first-year Buffs head coach Deion Sanders (no relation) made his way on to the field and appeared to offer the TCU running back some words of encouragement.
Video of Deion's interaction with Trey quickly spread across social media. But there was no audio of the exchange, leaving many to wonder what the Colorado football coach said to the injured running back.
CLICK HERE FOR MORE SPORTS COVERAGE ON FOXNEWS.COM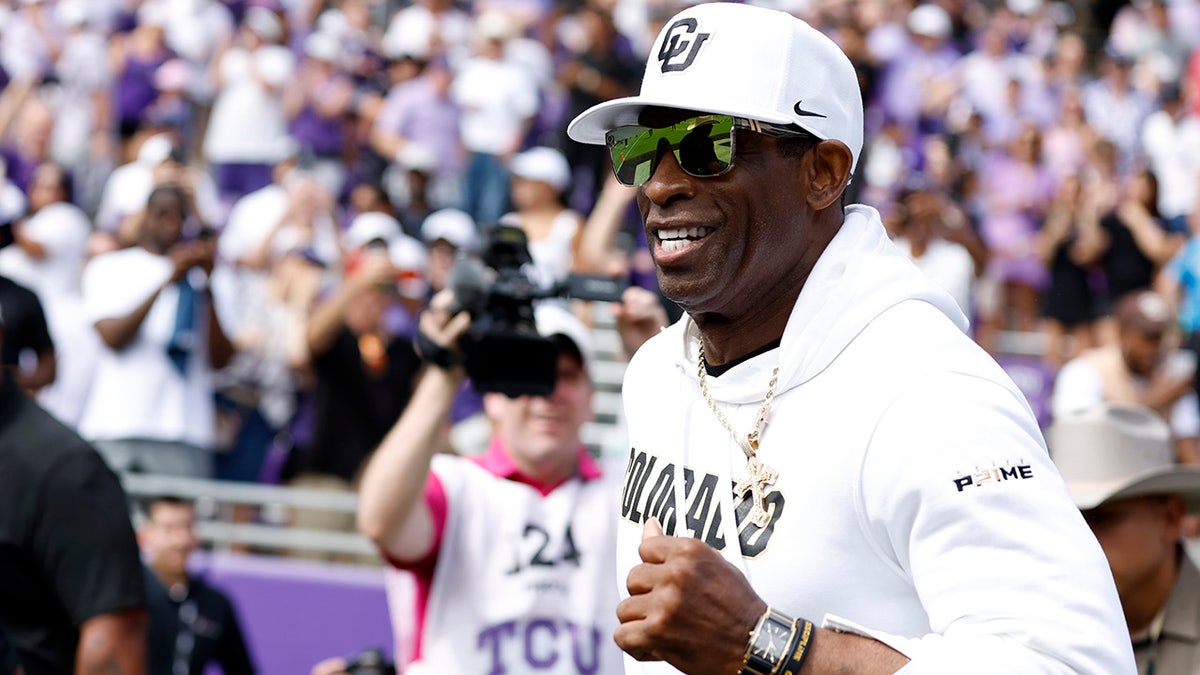 This week, the NFL legend finally detailed his motivation for speaking to Trey.
COLORADO'S DEION SANDERS SAYS SON, SHEDEUR, HAD EXTRA MOTIVATION TO BEAT TCU AFTER COACH'S PAST DISRESPECT
"I walked over to him because he was a kid that wanted to come here," the Buffaloes coach said via On3 Sports. "The reason I didn't take him was because he sustained some significant injuries… But I still had love for the kid because he wanted to play for us."
He also summarized his conversation with the TCU star player.
"So, I went out there and I said, 'Son, now you know if you don't get up, they ain't got a chance. So I want you to get your butt up and get back in this game and be dominant like you've been,'" Deion said on the "Colorado Football Coaches Show." 
"That's what I told him. I wanted the kid to be dominant. His last name's Sanders, first of all, and he was the No. 2 on offense. That's what the conversation was."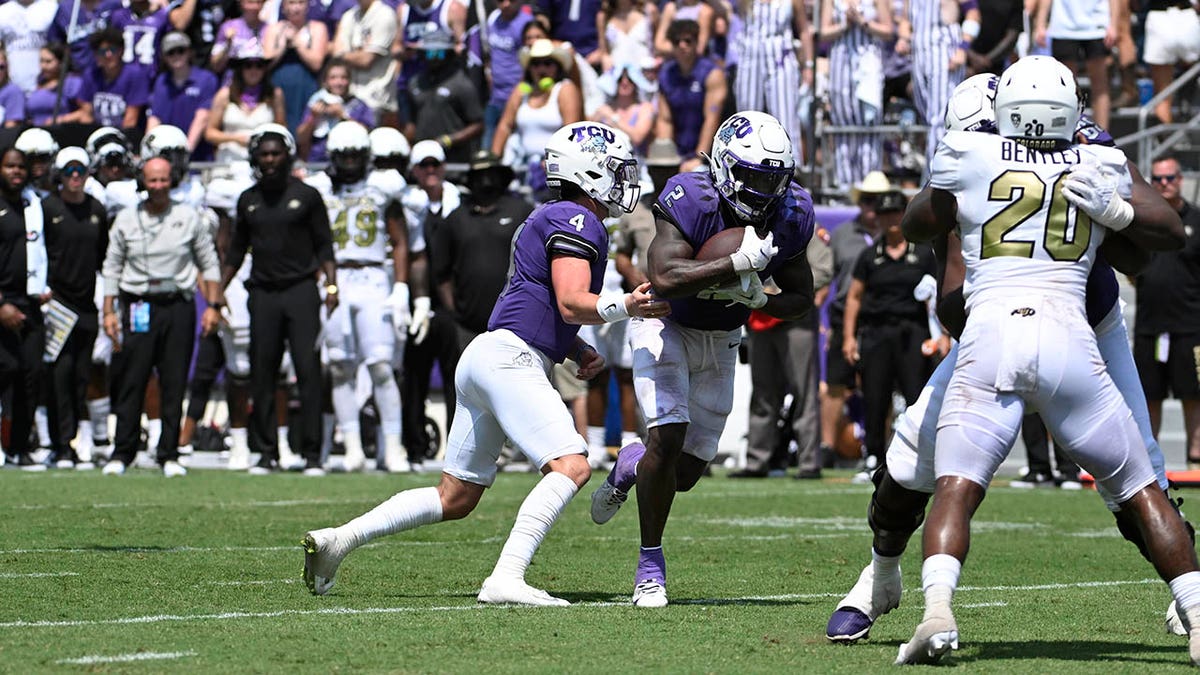 Trey had a productive day, scoring three touchdowns, but TCU came up short in its 45-42 loss to Colorado in Fort Worth.
TCU made it to the College Football Playoff National Championship game last season and entered Saturday's game as the favorite.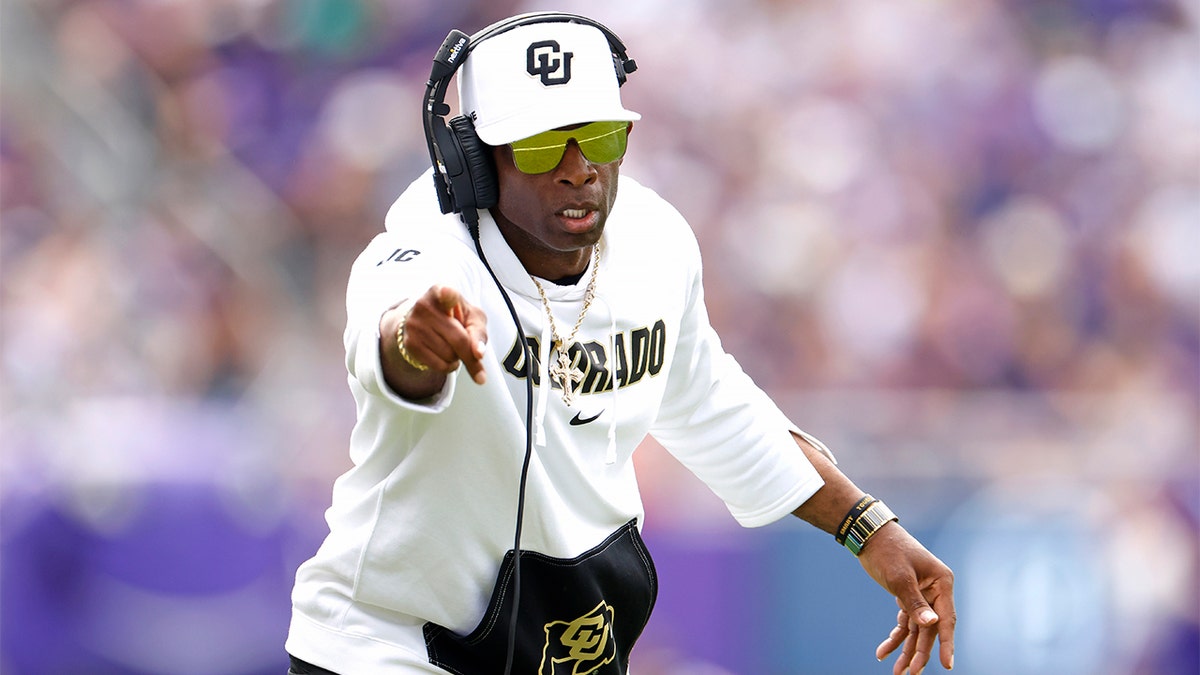 Coach Sanders has taken the college football world by storm for the past couple of years. He ended his run as Jackson State's head coach in December when he was named Colorado's head coach. 
CLICK HERE TO GET THE FOX NEWS APP
The Buffaloes play their home opener against their longtime rival Nebraska on Saturday.