The Kansas City Chiefs have made three Super Bowl appearances in the last four seasons, winning in 2023 and 2020. The goal remains the same this season, but after snapping a six-game win streak against the Denver Broncos, should there be any cause for concern? 
Veteran wideout Marquez Valdes-Scantling doesn't believe so.
"We just turned the ball over too many times," he told Fox News Digital in an interview on behalf of Charmin.
BRONCOS BEAT CHIEFS FOR FIRST TIME IN 16 GAMES AFTER CAPITALIZING ON TURNOVERS
"You can't really win too many games with five turnovers. Our defense played lights out to be able to hold them to [24] points with five turnovers. We can't do that and expect to win games. So, we got to be better with the ball – all of us, myself included, and we won't put ourselves in that position again."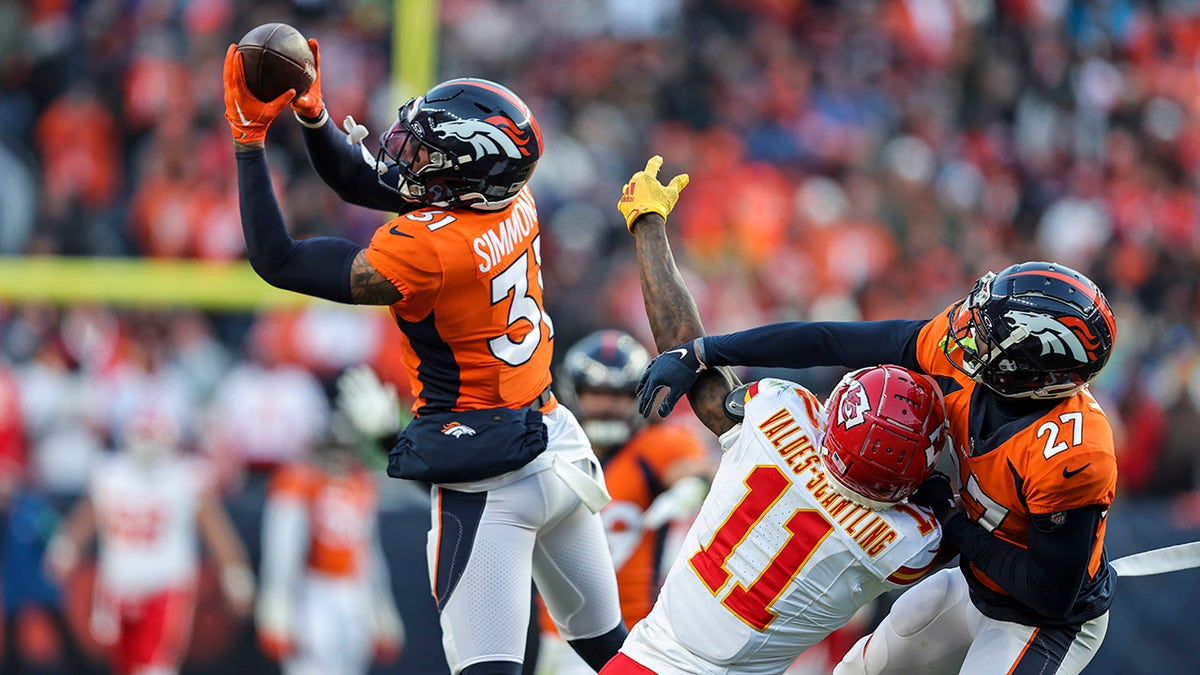 By comparison, the Broncos turned over the ball just once to defeat the Chiefs, 24-9, and snap their 16-game losing streak to their AFC rival.
But the upset, according to Valdes-Scantling, seems self-inflicted, and despite what some might call a troubling loss is something to expect when you're the defending Super Bowl champions looking to become the ninth team in league history to claim the Lombardi Trophy in back-to-back seasons.
"That's what happens after you win a Super Bowl – you're under a microscope week in and week out. So, any bad game, any bad play, they need something to talk about, something to try to tear us down."
CLICK HERE FOR MORE SPORTS COVERAGE ON FOXNEWS.COM
"Obviously, you have a target on your back from winning a Super Bowl," he continued. "You know, and that's fine. We'll take the target on our back every year if it equals us winning a Super Bowl. That's the goal and that's what we play this game for. It is what it is. We can't put ourselves in that position to be talked bad about."
The Chiefs face their biggest competition yet when they travel to Germany to face the Miami Dolphins on Sunday, and Kansas City is hoping to get back into the win column.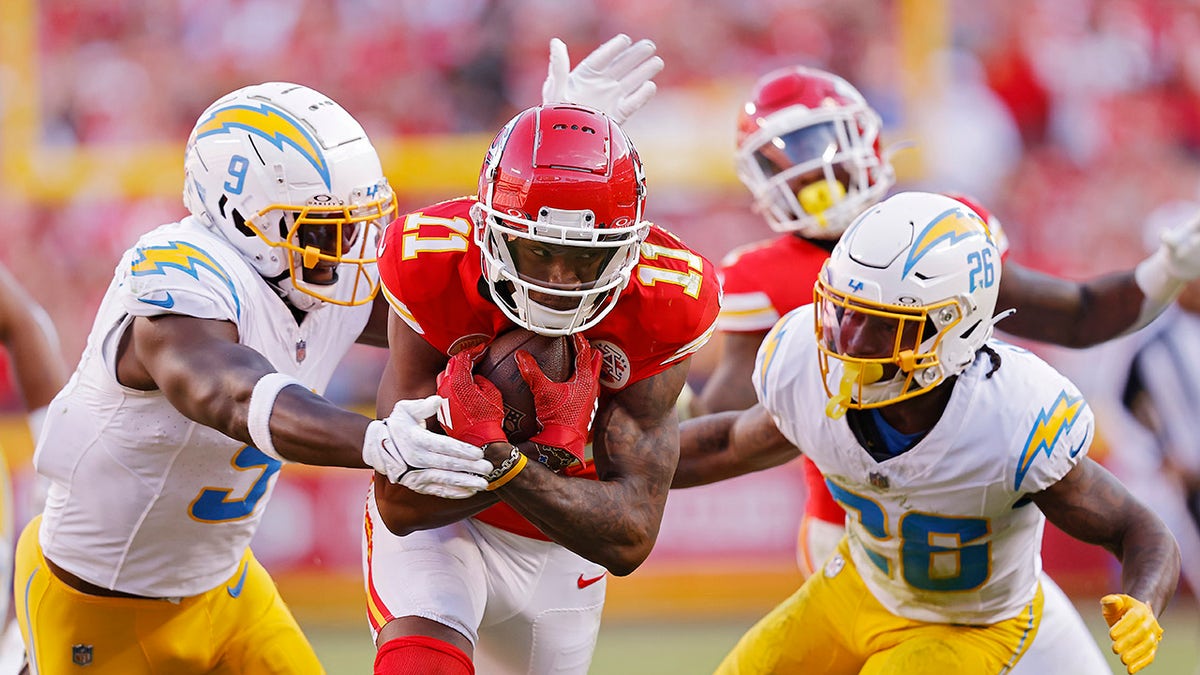 That's our main goal," Valdes-Scantling said, "even though we've got to play in a different arena and this counts as one of our home games – we would love to play it in Arrowhead – but being that we have to play it over in Frankfurt, we're just excited about the opportunity to go play another football game.
Valdes-Scantling, 29, is playing in his second season with the Chiefs after four seasons with the Green Bay Packers. His best performance of the season came in Week 7 against the Los Angeles Chargers when he had three catches for 84 yards, including a Patrick Mahomes 28-yard pass for a touchdown.
CLICK HERE FOR MORE SPORTS COVERAGE ON FOXNEWS.COM
"Pat, I know has a lot of trust in him," head coach Andy Reid said after the game, "they popped."
Valdes-Scantling agrees.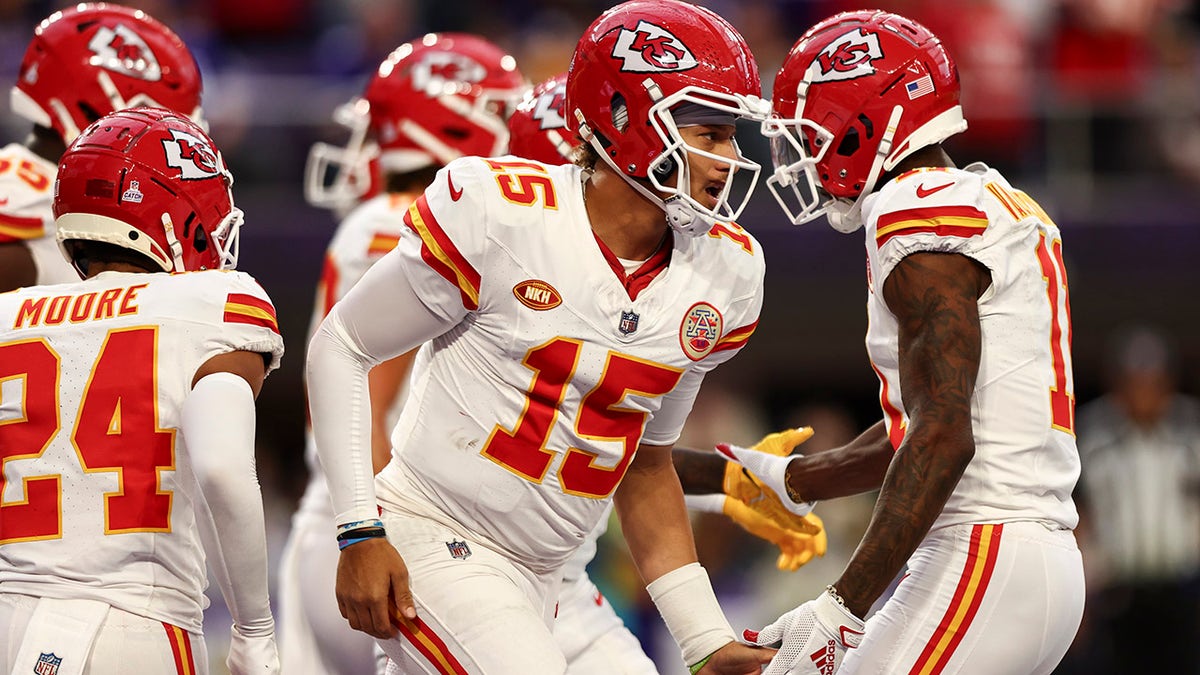 "They brought me here for a reason, and I think that my skill set is a skill set that Pat enjoys. So, being able to … showcase that ability is always important. And obviously, I've been in this league a long time and I'm a pretty intelligent football player, so he appreciates that. And we could talk about things that I see, things that he sees, not just, 'Hey, throw me the ball.' It's like, 'Hey, throw me the ball because this is what's happening over here and this is the coverage that they're playing.' So, having a guy like that as a quarterback, you have to enjoy it."
The Chiefs and Dolphins face off on Sunday at 9:30 a.m. ET.