As the Los Angeles Chargers and Las Vegas Raiders battled on the field, their fans were battling in the stands at SoFi Stadium on Sunday.
A video posted on X by @1ricardovargas from the seats behind one of the end zones showed a man in a Howie Long Raiders jersey speaking to a man in a Justin Herbert Chargers jersey. The man in the Herbert jersey appeared to get upset by something the man in the Raiders jersey said, and pushing and shoving ensued.
CLICK HERE FOR MORE SPORTS COVERAGE ON FOXNEWS.COM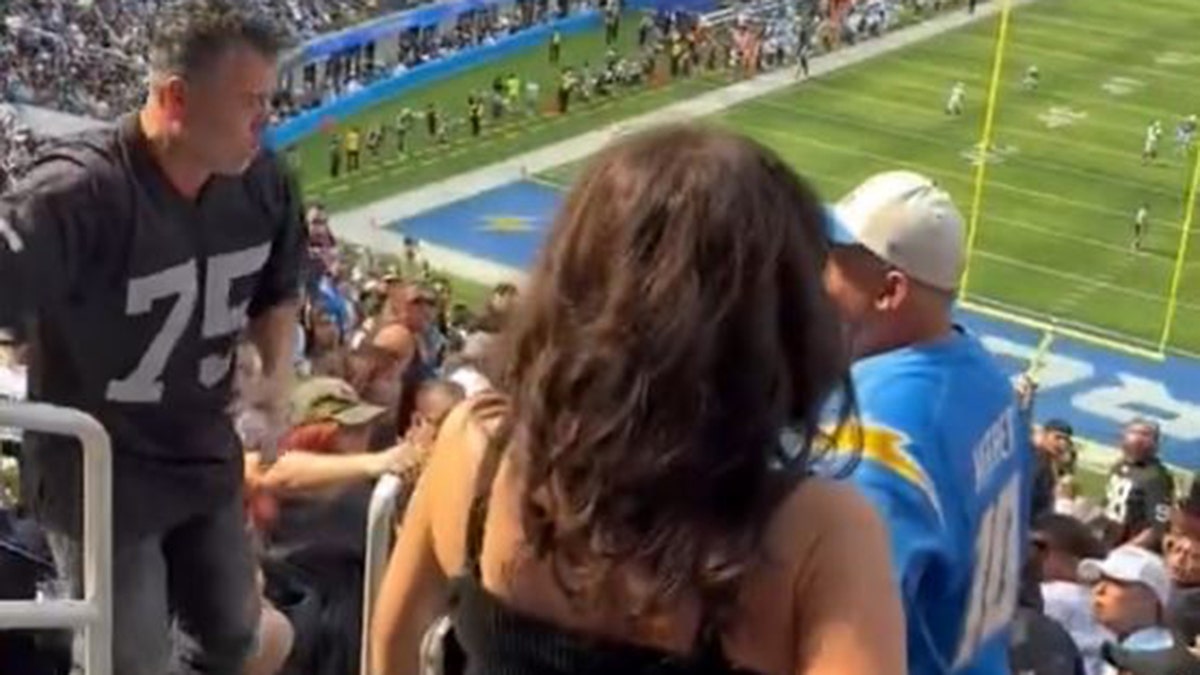 Then, it came to blows.
The man in the Raiders jersey walked up the steps and toward the man in the Herbert jersey. The man in the Chargers outfit then threw a right hook and knocked the Raiders fan down. The Chargers fan then pushes the Raiders fan down the steps, and that was when another fan tried to separate them.
CHIEFS' BETTORS SUFFER BAD BEAT THANKS TO PATRICK MAHOMES' SLIDE: 'I CAN'T SAY WHAT WAS YELLED IN THE ROOM'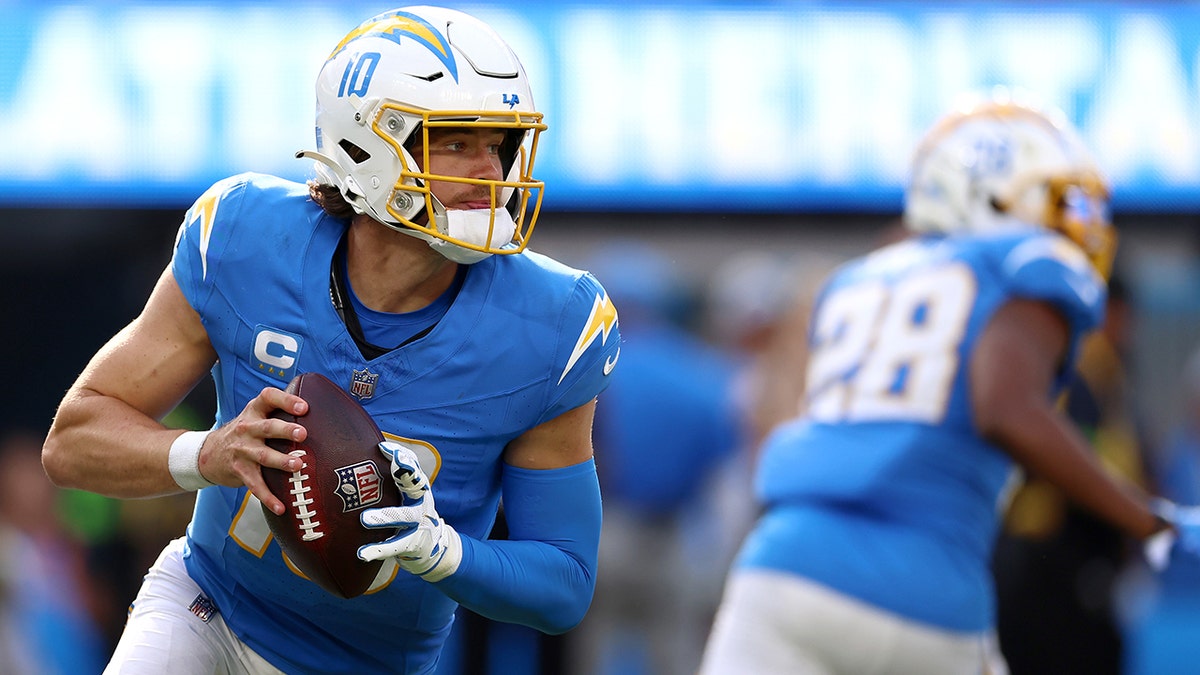 The Chargers fan sat back down in his seat as the Raiders fan regained his composure.
The situation did not appear to escalate any further. The Raiders fan returned to his seat, and the Chargers fan went back to his seat.
CLICK HERE TO GET THE FOX NEWS APP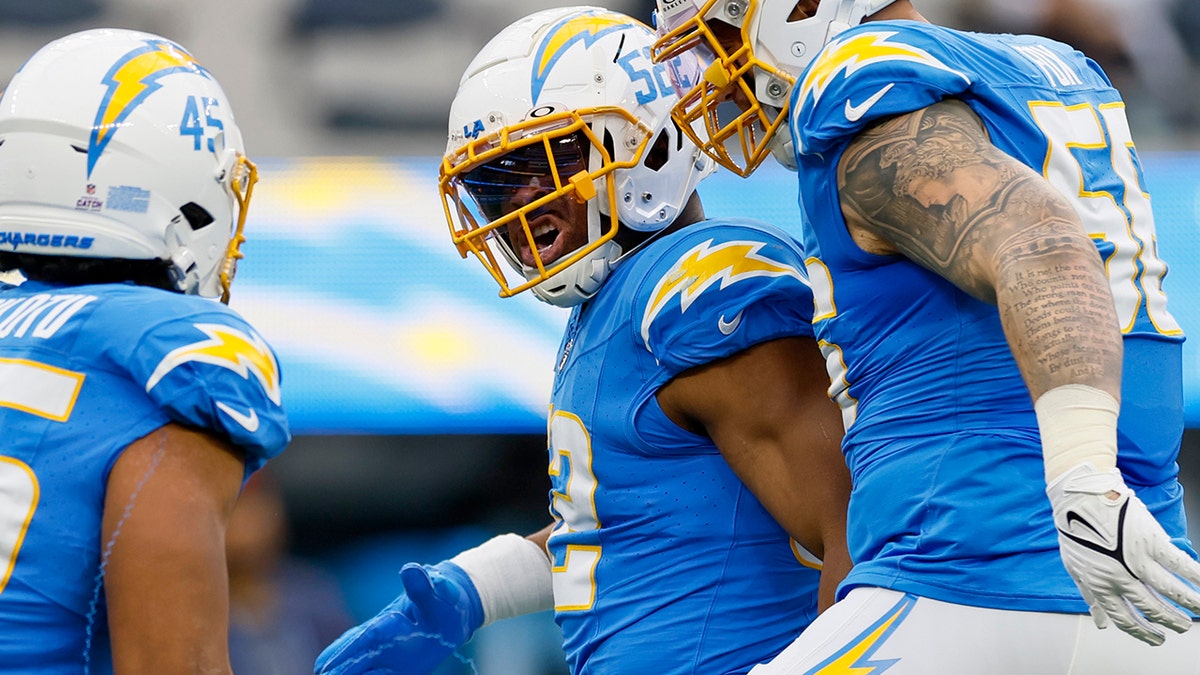 The Chargers won the game behind three Herbert touchdowns, including two on the ground and one to Keenan Allen. Khalil Mack sacked Raiders quarterback Aidan O'Connell six times.