The San Antonio Spurs have been one of the most interesting teams of the 2023-24 NBA season, and their togetherness was on full display in their stunning win over the Phoenix Suns on Tuesday.
Down three points with 10 seconds left in the game, Spurs rookie sensation Victor Wembanyama cleaned up a missed three-point attempt to cut the lead to two points, 114-113. Instead of calling a timeout, the Suns inbounded the ball to Kevin Durant.
CLICK HERE FOR MORE SPORTS COVERAGE ON FOXNEWS.COM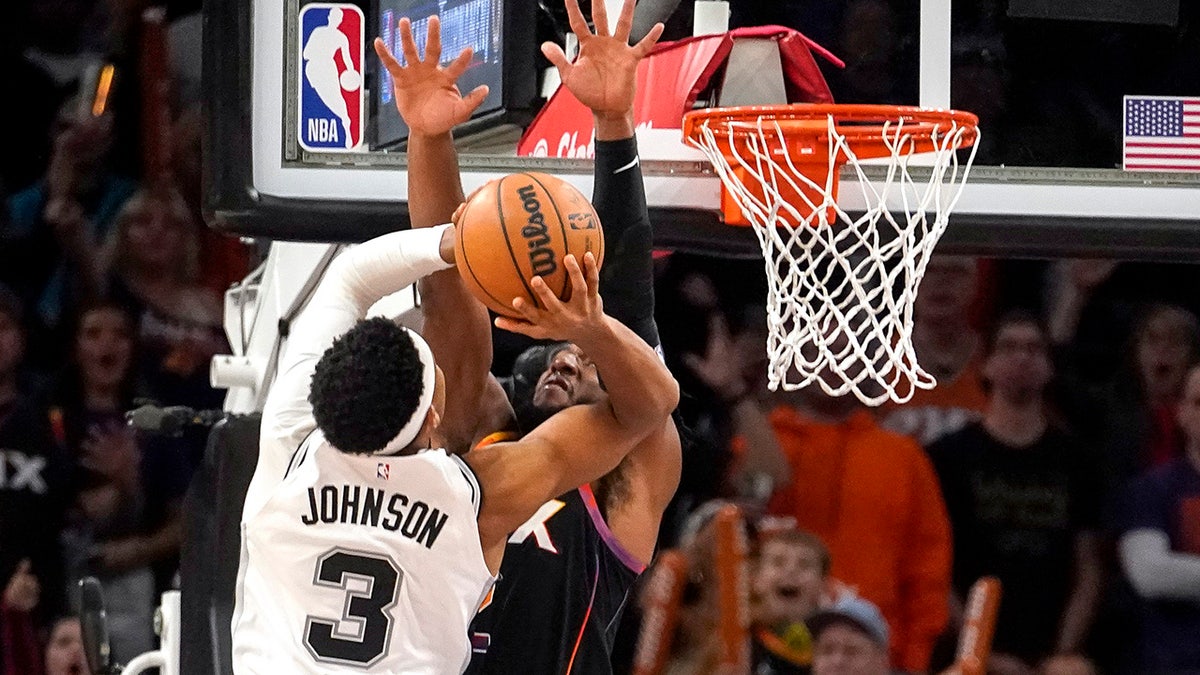 Durant was immediately double-teamed and coughed up the ball. Keldon Johnson took the ball from Durant and drove to the basket, scoring the go-ahead layup with 1.2 seconds remaining.
San Antonio won the game 115-114.
APP USERS VIEW THE PLAY HERE.
"I went for a steal (earlier) and I saw Tre (Jones) had him in the corner and I was just like, the worst that happens is they call a foul," Johnson said after the game. "We had to make something happen.
"We kept fighting, stay together regardless of what's going on. Try to correct our mistakes."
JAMES HARDEN TRADED TO CLIPPERS: A LOOK BACK AT THE NBA ALL-STAR'S TUMULTUOUS JOURNEY TO LA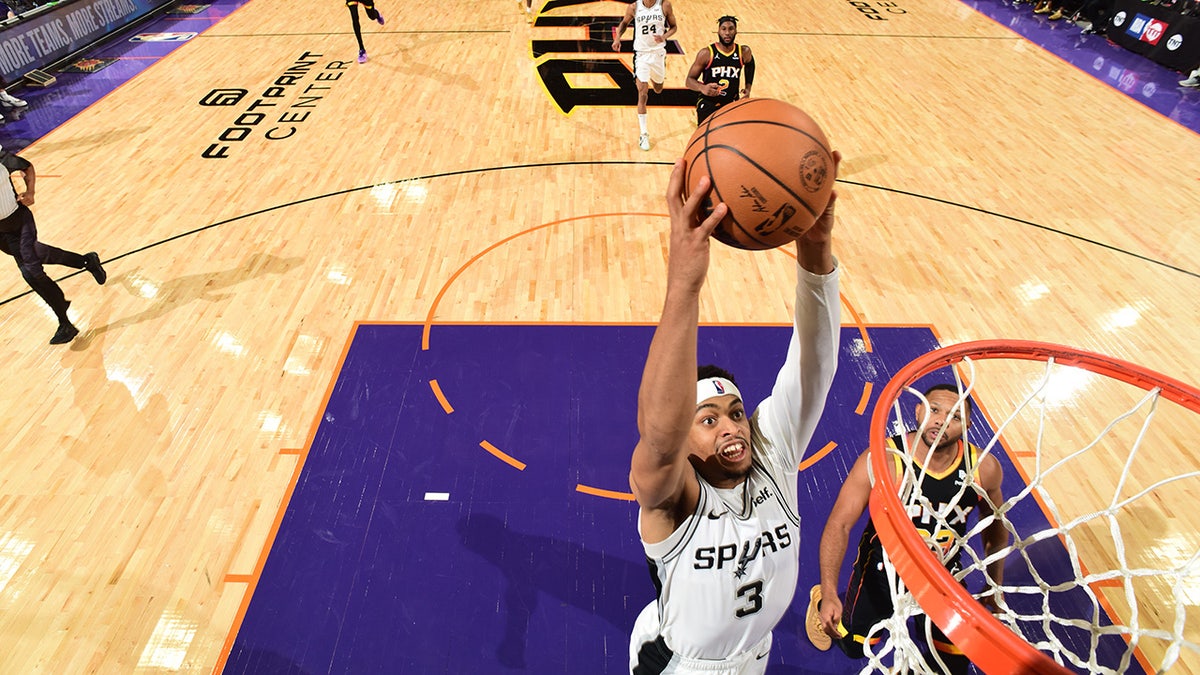 Johnson finished with 27 points as San Antonio used a 33-19 fourth quarter to come back and win.
Suns coach Frank Vogal believed Durant was fouled in the corner before Johnson stole the ball from him.
"They fouled him, the refs didn't call it," Vogel said. "They whacked him on the arm before the ball gets ripped out of his hands. No call. In a situation like that, we try to get a quick inbounds to our 90% free-throw shooter, and we did."
The two teams will play again Thursday night in Phoenix.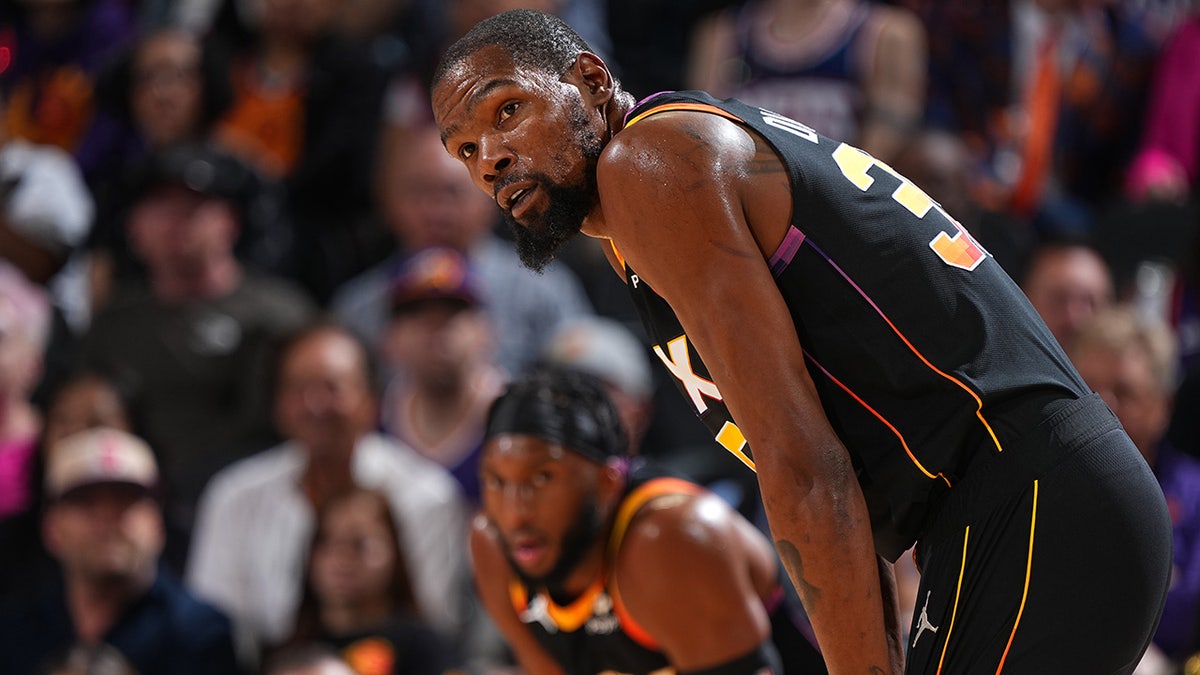 CLICK HERE TO GET THE FOX NEWS APP
The Spurs improved to 2-2 on the season and the Suns fell to 2-2.
The Associated Press contributed to this report.