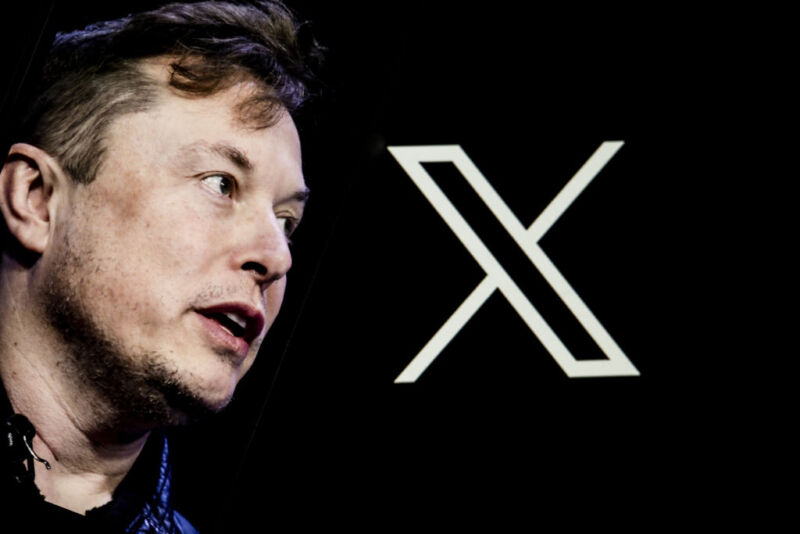 Last month, X, the platform formerly known as Twitter, sued a group of hate speech researchers in the United Kingdom, claiming that they had instigated advertiser boycotts that allegedly lost the platform "tens of millions" of dollars. Now, X owner Elon Musk has threatened to sue another group advocating against hate speech, the Anti-Defamation League (ADL), which Musk claimed did even more damage—allegedly causing X to lose billions in ad revenue.
Musk spent the long weekend posting on X about his concerns with the ADL. He claimed that the ADL "has been trying to kill this platform by falsely accusing it and me of being anti-Semitic," saying that "based on what we've heard from advertisers, the ADL seems to be responsible for most" of X's revenue loss.
"Our US advertising revenue is still down 60 percent, primarily due to pressure on advertisers by @ADL (that's what advertisers tell us), so they almost succeeded in killing X/Twitter!" Musk posted on X.
Musk estimated that at the bare minimum, the ADL's activism was allegedly responsible for 10 percent of X's drop in value since he purchased it, which amounts to approximately $4 billion in ad revenue lost.
If this continues, we will have no choice but to file a defamation suit against, ironically, the "Anti-Defamation" League.

If they lose the defamation suit, we will insist that they drop the the "anti" part of their name, since obviously … 😂

— Elon Musk (@elonmusk) September 4, 2023
Musk said that if the ADL continued accusing X of spreading hate speech, he would have no choice but to sue the ADL. And if that happened, Musk said that the ADL "would potentially be on the hook for destroying half the value of the company, so roughly $22 billion."
"To clear our platform's name on the matter of anti-Semitism, it looks like we have no choice but to file a defamation lawsuit against the Anti-Defamation League … oh the irony!" Musk posted on X.
Musk's tweets followed a meeting between the ADL and X leadership. The ADL's spokesperson told Ars that this meeting "clearly upset" hate groups on X, who immediately started promoting a hashtag campaign to #BanTheADL from X. Some X users criticized Musk for liking posts promoting this campaign.
"ADL is unsurprised yet undeterred that antisemites, white supremacists, conspiracy theorists, and other trolls have launched a coordinated attack on our organization," ADL's spokesperson told Ars.
"This type of thing is nothing new," ADL's spokesperson said, and "such insidious efforts don't daunt us. Instead, they drive us to be unflinching in our commitment to fight hate in all its forms and ensure the safety of Jewish communities and other marginalized groups."
Musk has said that unless the ADL acts unlawfully, he won't ban the ADL from X. But that doesn't mean he won't continue fighting against what he claims is disinformation from the group on his platform. He told the right-wing account LibsOfTikTok that it's likely that in the next week, he will release a "data dump" showing all of X's communications with the ADL. He claimed that releasing these communications and any "document discovery of all communications between the ADL and advertisers" obtained through a potential lawsuit "will tell the full story" and show how the ADL allegedly attempts to censor platforms.
X did not immediately respond to Ars' request to comment.
Will X sue the ADL?
It seems somewhat likely that X may follow through and sue the ADL, given that X has already committed to battling a group of researchers doing seemingly less damage on the platform by protesting its alleged proliferation of hate speech.
In X's complaint against the UK's Center for Countering Digital Hate (CCDH)—which was amended last month—X claimed that the CCDH's "allegations against X Corp. and X regarding hate speech and other types of content on X" triggered "at least tens of millions of dollars in lost revenues." Fighting the CCDH in court has already cost X "in excess of tens of thousands of dollars," the amended complaint said, and those costs "will continue to increase." This suggests that Musk thinks the CCDH legal battle is worth fighting despite the costs. And since Musk has alleged that the ADL has lost X substantially more revenue, it would seemingly follow that X might be equally willing to invest in fighting the ADL in court.
But not everyone believes that Musk will follow through and file a lawsuit against the ADL. Journalist Yair Rosenberg suggested that Musk's posts could be an empty threat.
Elsewhere on X, other users don't seem to know what to make of the controversy, but some have predictably turned to sarcasm in response. Journalist Judd Legum echoed other X users in pushing back against Musk's defense that he's not antisemitic, joking that it's bold for Musk to make that claim while simultaneously alleging that a Jewish group is behind a conspiracy to kill his platform.
ELON MUSK: I'm not anti-Semitic

ALSO ELON MUSK: Power-hungry Jews are involved in a conspiracy to destroy the value of my company

— Judd Legum (@JuddLegum) September 5, 2023