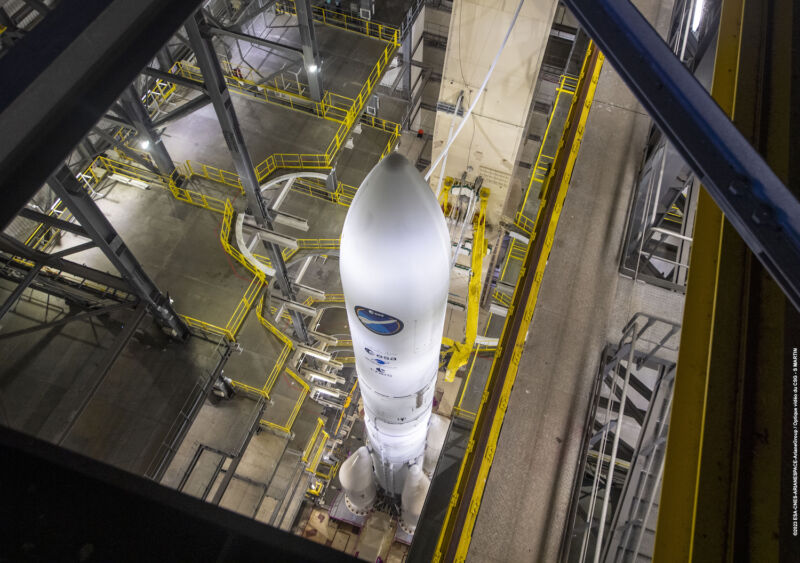 Representatives from 22 European countries reached an agreement Monday to change the way the continent's rockets are developed, moving from a government-driven approach to a commercial paradigm that appears to be modeled after how NASA and the US military do business.
This is a big moment for the European Space Agency and its member states, which have traditionally funded the lion's share of rocket development costs since the start of Europe's launcher programs more than half a century ago. Josef Aschbacher, a scientist who took over as director general of ESA in 2021, has argued that Europe is in an "acute launcher crisis" now that the continent lacks independent launch capability for most of its space missions.
Officials from ESA's 22 member states met Monday for a Space Summit in Seville, Spain, to decide on several priorities for the space agency. The rocket question was perhaps the most pressing among the topics up for discussion.
"I think it is fair to say today is a very successful day for space in Europe," Aschbacher said Monday. "I would almost call it historic because we have made decisions which will have long implications for the future."
The agreement means the new Ariane 6 rocket, which is running four years late and still hasn't flown, should be the last launch vehicle developed by ESA. Europe's old way of developing rockets just isn't working anymore. The current model, Aschbacher said, has been in place for decades, producing new generations of Ariane rockets since 1979.
Now, rather than being a rocket developer, ESA will move to a "competition model, where we buy a service as an anchor customer," Aschbacher said.
"That is not to be undervalued or underestimated," he continued. Of course, it takes time until these new launchers come and fly and provide heavy-lift launch capability, but we are building it up now, and today these decisions are made."
Another notable outcome of Monday's meeting was the endorsement of a program to design and build a commercial cargo transportation vehicle capable of ferrying supplies to and from the International Space Station.
ESA will fly commercial
"All 22 member states of ESA have agreed that we have to change how we procure the launcher of the future, and this is a very new way of doing it," Aschbacher said. "ESA will launch a competition of launchers without weight class limitations."
Next year, ESA will start a competition open to any European company working in the launch business. These companies can submit proposals to ESA through what the agency calls a "challenge" initiative. ESA will select several companies, perhaps up to three, for public funding that will come in the form of commercial service contracts, similar to how NASA works with contractors like SpaceX or United Launch Alliance in the launch arena.
ESA will create a list of payloads it will assign to launch on these commercial rockets. European government ministers did not decide Monday on new funding—it was a meeting to make policy decisions—so ESA will manage the initial stages of the launch competition using limited money already allocated to the agency, then present the winners to its member states at the next big conference in 2025, when European governments will be prepared to open their checkbooks.
"It will be one, two, or three, that we will develop in a competition," said Toni Tolker-Nielsen, acting director of space transportation at ESA. "Perhaps later it will funnel down to two. We shall see how it goes."
The field of startup launch companies in Europe includes German firms like HyImpulse, Rocket Factory Augsburg, and Isar Aerospace; British companies such as Skyrora and Orbex; and Spain's PLD Space, which recently test-launched its first suborbital test vehicle. ArianeGroup has its own small launch startup called MaiaSpace in France, and the Italian company has plans to evolve its already-flying Vega launch vehicle. All these companies, and others across Europe, would be eligible for ESA's new launch challenge.