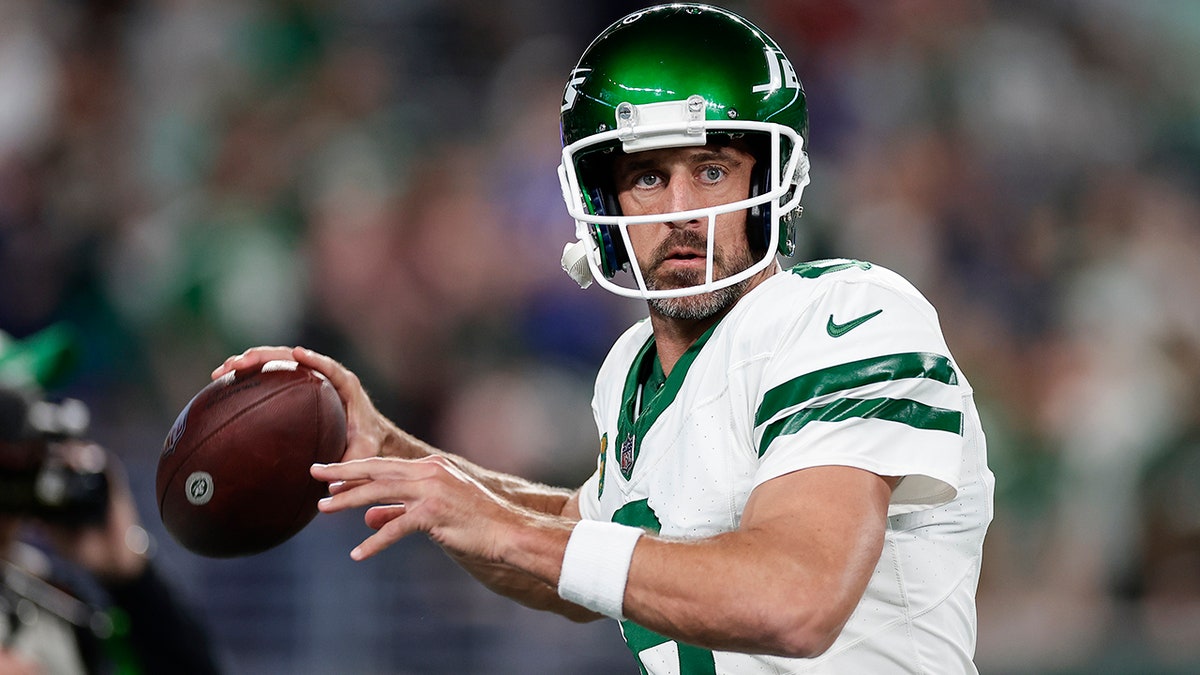 New York Jets star Aaron Rodgers was helped off the field on Monday night in his debut with the team.
On his first drive of the game, it appeared Rodgers had hurt his ankle as he was sacked by Leonard Floyd.
This is a breaking news story. Check back for updates.