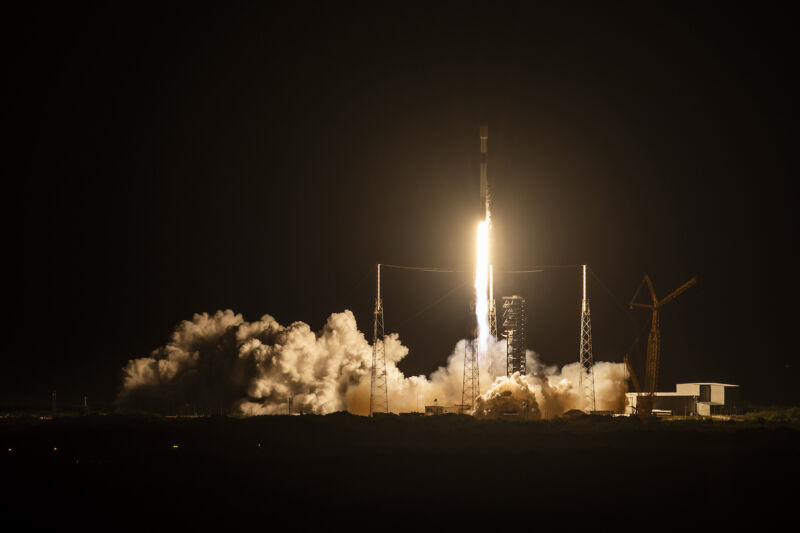 CAPE CANAVERAL, Florida—In three-and-a-half years of service, one of SpaceX's reusable Falcon 9 boosters stands apart from the rest of the company's rocket inventory. This booster, designated with the serial number B1058, has now flown 18 times. For its maiden launch on May 30, 2020, the rocket propelled NASA astronauts Doug Hurley and Bob Behnken into the history books on SpaceX's first mission to send people into orbit.
This ended a nine-year gap in America's capability to launch astronauts into low-Earth orbit and was the first time a commercial spacecraft achieved this feat. At that time, the rocket was fresh from SpaceX's factory in Southern California, glistening white in color, with a bright red NASA "worm" logo emblazoned on the side.
Over the course of its flights to space and back, that white paint has darkened to a charcoal color. Soot from the rocket's exhaust has accumulated, bit by bit, on the 15-story-tall cylinder-shaped booster. The red NASA worm logo is now barely visible.
On Friday night, this rocket launched for the 18th time, breaking a tie at 17 flights with another Falcon 9 booster in SpaceX's fleet. This mission was another launch to deploy more satellites into SpaceX's Starlink network. A stack of 23 spacecraft was buttoned up on top of the Falcon 9 rocket when it lifted off at 8:37 pm ET Friday (00:37 UTC Saturday).
After taking off from Cape Canaveral Space Force Station in Florida, the Falcon 9's first stage fired its nine kerosene-burning Merlin engines for about two-and-a-half minutes, accelerating the launch vehicle to more than 5,000 mph (8,000 km per hour). Then, as it had 17 times before, the booster released from the Falcon 9's upper stage, which fired a single engine to power the Starlink satellites into orbit.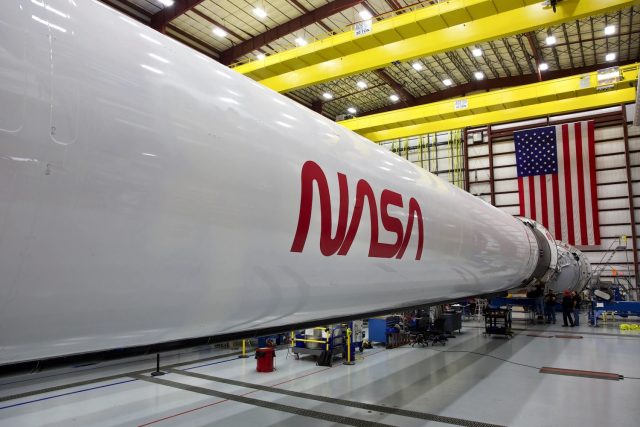 The booster continued climbing, reaching an altitude of more than 70 miles (115 km) before falling back into the atmosphere. It fired three engines for a braking burn to slow for reentry, then ignited a single engine and extended four carbon-fiber landing legs to settle onto a floating platform holding position near the Bahamas. The drone ship will return the rocket to Cape Canaveral, where SpaceX will refurbish the vehicle for a 19th flight.
With Friday night's flight, this particular booster has launched 846 satellites, most of which have been Starlinks. When you let it sink in, that's a remarkable number. It's more than the total number of satellites in OneWeb's broadband network. The launch Friday night, numbered Starlink 6-26, brought the total number of functional Starlink satellites in orbit to more than 5,000, according to a tabulation by Jonathan McDowell, an astrophysicist and expert tracker of spaceflight activity.
Falcon 9 is sticking around for a while
SpaceX officials often emphasize that, even after 278 launches of Falcon 9 or Falcon Heavy rockets, engineers learn something with each flight. It certainly helps when you get the majority of the rocket (the booster and the payload fairing) back after each launch, allowing technicians to perform inspections and refurbishment, occasional engine swaps, upgrades, or anything that needs to be done between missions.
There also doesn't seem to be any tension between SpaceX's flight cadence and success rate. Falcon 9 and Falcon Heavy rockets have now notched 249 consecutive successful missions dating back to a pre-flight explosion in 2016 of a Falcon 9 on its launch pad in Florida.
"I see the fight rate can only occur if I can increase reliability, so that they're not competing entities," a SpaceX official recently told Ars. The official also said SpaceX might extend the limit on Falcon 9 booster flights beyond 20, the number at which Falcon 9s are currently certified for Starlink missions. The limits are lower for flights with customer payloads.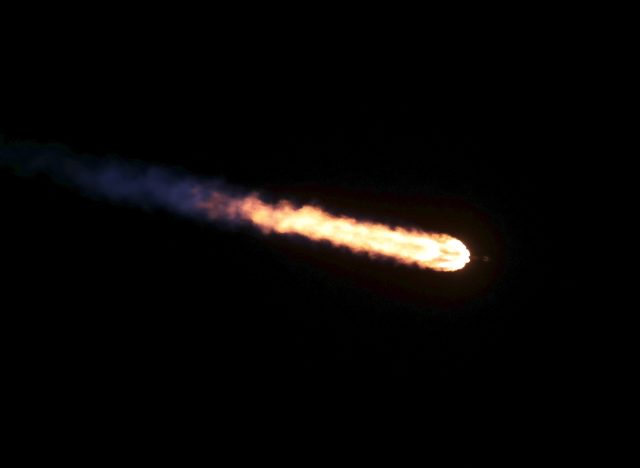 This mission was the 60th orbital launch attempt of the year overall—a tally that includes SpaceX, United Launch Alliance, and Relativity Space—from Cape Canaveral Space Force Station or neighboring Kennedy Space Center, also a record. Last year saw 57 orbital launch attempts from Florida's Space Coast.
SpaceX eventually wants to retire the Falcon rocket family and the Dragon crew spacecraft in favor of the huge new Starship rocket, a fully reusable vehicle. But that's not happening until SpaceX can prove Starship can reliably haul payloads and people into space, a prospect that is probably more than a handful of years away.
Friday night's mission marked SpaceX's 79th Falcon rocket launch of the year as the company marches toward 100 flights by the end of 2023. Next year, the goal is 144 launches, or an average of one flight every two-and-a-half days. After that, you can count on hundreds more Falcon 9 or Falcon Heavy flights before there's ever any serious talk of retiring those vehicles.
Nov. 3, 2023: This story was updated after the successful launch of the Falcon 9 rocket on the Starlink 6-26 mission.