How do you even begin to give a gift to the woman who literally gifted you life?! Finding the best gifts for moms can be a daunting task—not because there aren't a ton of amazing options and ideas out there, but more so because you want it to be absolutely perfect. So, we're here to help with one of these thoughtful, unique, and creative items that your mom will never see coming but will use all the time. No matter if it's sentimental, a bit of a splurge, or anywhere in between, we got you covered with options she'll hold close to her heart and definitely brag about to her friends via Facebook update. Get ready for your siblings to be jealous… you're about to be her favorite.
Seriously impressed with all of our top-tier recommendations? Not to brag, but we had a feeling you would be. Click here to shop our entire holiday gift guide.
Amazon
With prompts to help her record memories, reflections, and wisdom, this guided journal for moms is a keepsake in the making.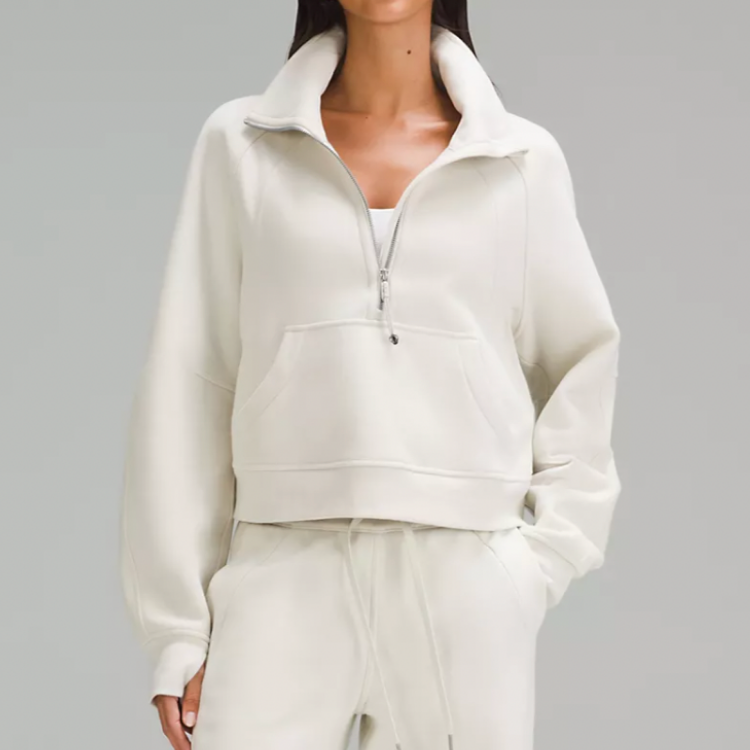 lululemon
If there's one thing our moms can rock, it's some cute and cozy loungewear. She'll love the stylish cut of this funnel-necked half-zip sweatshirt.
Terrain
Cozy socks are an easy way to add a little luxe to the everyday, and these ones are specifically built to last for years to come.
Simple Modern
Not only does this tumbler pass the cup-holder test, but it has a comfortable handle, a spill-proof cap, and it can keep your drinks cold for up to 12 hours.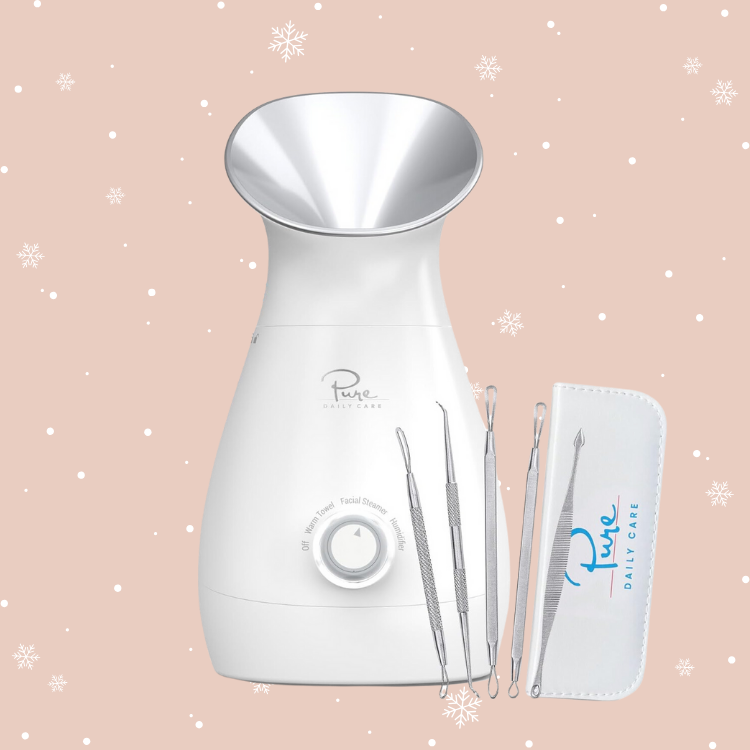 Amazon
This facial steamer generates steam that's 10x more effective for penetrating skin, and it can also be set to humidify an entire room.
Clarins
With eye firming and hydrating concentrate, plus a mascara and a primer, this skincare set from Clarins is instantly revitalizing and super luxurious.
Uncommon Goods
Have a mom in your life who's always on her feet? She'll love the rock-and-roll reflexology of these soapstone balls, which can even be heated up for a warm foot massage.
Amazon
Acupressure promotes blood circulation and releases pain-reducing endorphins, and this mat features 6,930 acupressure needles.
Amazon
In shaded outdoor heat, this wine chiller keeps a glass of wine cold for up to 45 minutes, which sounds like a dream come true on a warm summer evening.
Williams Sonoma
Aerate, serve, and preserve a great bottle of wine with this dual-function wine aerator. It provides drip-free pouring and fits all standard wine bottles.
Food52
It's easy to romanticize a trip to the grocery store or the farmer's market with this vintage-inspired basket, made from woven rattan with wooden handles.
Yearly Co.
This simple yet chic bangle bracelet is the perfect timeless accessory that'll never go out of style.
SMALL BUSINESS | WOMEN-OWNED
ETSY | OUR PLATTER
Turn a beloved family recipe into a lovely keepsake platter to hang on to forever.
SMALL BUSINESS | WOMEN-OWNED
Minted
Turn a collection of family photos into a beautiful art print Mom will cherish forever.
WOMEN-OWNED
Crate & Barrel
Serve up anything from cheese and crackers to baked goods on this Scandinavian-inspired server from Crate & Barrel.
Etsy | Letterfest
A bespoke gift will always go over well with Mom, especially one she can keep forever as a reminder of the home you grew up in.
SMALL BUSINESS
Made by Mary
Get all kids' birth flowers stacked together in one necklace. We love this twist on a traditional initial necklace.
SMALL BUSINESS | WOMEN-OWNED
Etsy | Barkley and Wagz
For the mom who is also a passionate dog mom, look no further than this tote which features a line drawing and name of her favorite pup.
SMALL BUSINESS
Amazon | Dominique Mathez
A pretty coffee table book is always a welcome gift, and this book features the façades of Paris illustrated by French artist Dominique Mathez.
Lake Pajamas
These super-soft Pima cotton pajamas come in a chic blue-and-white-stripe for the ultimate set of cozy and cute sleepwear.
Kindred Row
For a meaningful, personalized gift, this engraved locket can represent the birth flowers of 2-3 family members, friends, or children.
Amazon
Dirty glasses, jewelry, watch straps, and more can get a deep clean in this stainless steel, ultrasonic cleaning machine.
Furbish
A good reminder for the whole family, this entertaining needlepoint pillow is the perfect conversation starter.
Etsy | Alex Birchmore Art
For anyone who considers their pet a part of the family, this hand-painted portrait will be a gift they'll treasure forever.
SMALL BUSINESS | WOMEN-OWNED
Amazon
Family members can contribute photos from their phones and instantly appear in mom's living room. The best part? It can be updated at any time.
Hemlock
Stay out of the sun in style with this wheat straw visor, which can be worn with a variety of hairstyles to look chic on even the hottest of days.
Uncommon Goods
If your mom is also a pet mom, gift her this comfy crewneck embroidered with her fur babies' faces.
Lululemon
The Align leggings are a "can't-go-wrong" gift. They will get worn non-stop because they are so comfortable.
Calpak
For the mom who doesn't know the definition of "packing light," this expandable car organizer is a must for road trips.
BIPOC-OWNED
Amazon
This instant photo printer has a spot for you to dock and charge your phone, while simultaneously printing happy memories and moments in the moment.
Minted
What's more fun than doing a regular puzzle? Doing a puzzle that's also a keepsake, featuring your favorite pictures of family and friends.
WOMEN-OWNED
Nordstrom
Nobody deserves a little luxury more than your mom, and these will give her exactly that every time she puts them on.
Flamingo Estate
Everyone deserves to have some luxurious kitchen, home, and bath essentials in their arsenal, and this subscription features the best scents of the season.
Amazon
For the mom who needs a little TLC, this bath caddy will encourage more bubble baths and self-care.
Amazon
This is the ultimate luxury gift. Not only does it warm towels, but it can also warm robes, pajamas, blankets, and more.
Jolie
A great beauty routine starts with clean water, and this filtered showerhead removes chlorine and heavy metals from your shower water.
Bombas
Slippers are an essential, and this pair is designed with soft, fluffy sherpa inside and out. They also have a memory foam midsole, so they're super supportive.
LGBTQ+ | ECO-FRIENDLY
Weezie
This luxurious, extra-long robe is about to be your mom's new self-care uniform.
SMALL BUSINESS | WOMEN-OWNED
Nuface
This portable microcurrent device gently works to provide a five-minute face lift. Mom will love you even more after she experiences it.
Dyson
This is one of the most sought-after hair tools of all time, and nobody deserves its damage-free benefits more than your mom. This is a great gift to split if you have siblings!
House of Noa
This cushioned standing mat is the gift your mom didn't know she needed. It feels like you're standing on a cloud and can be wiped clean.
SMALL BUSINESS | WOMEN-OWNED
Uncommon Goods
Book lovers of all kinds will love this reading valet, which holds your book, reading glasses, beverage, and phone in one convenient shrine.
Amazon
This weighted heating pad is filled with high-quality micro-glass beads that rest on shoulders, hips, or backs to soothe muscle tension and soreness or relieve pain.
Mark & Graham
Moms who have their weekly pickleball games blocked off in their calendars will be obsessed with this monogram crossbody bag from Mark & Graham.
Recess
Hit the courts in style with these patterned pickleball paddles from Recess, which come in a convenient set with balls and a chic courtbag to tote them around.
WOMEN-OWNED
Hoka
Whether Mom is running errands or running a half-marathon, these shoes are simply the best. She will never want to take them off!
Etsy | Pet Party Co.
For the expert baker who also loves their pup, these customized oven mitts make the perfect gift—they're also handmade by moms in Portland, Oregon.
SMALL BUSINESS
Our Place
The Our Place Wonder Oven can truly do it all. This compact oven can air fry, bake, roast, reheat, and broil, and has double the capacity of a regular air fryer.
BIPOC-OWNED | WOMEN-OWNED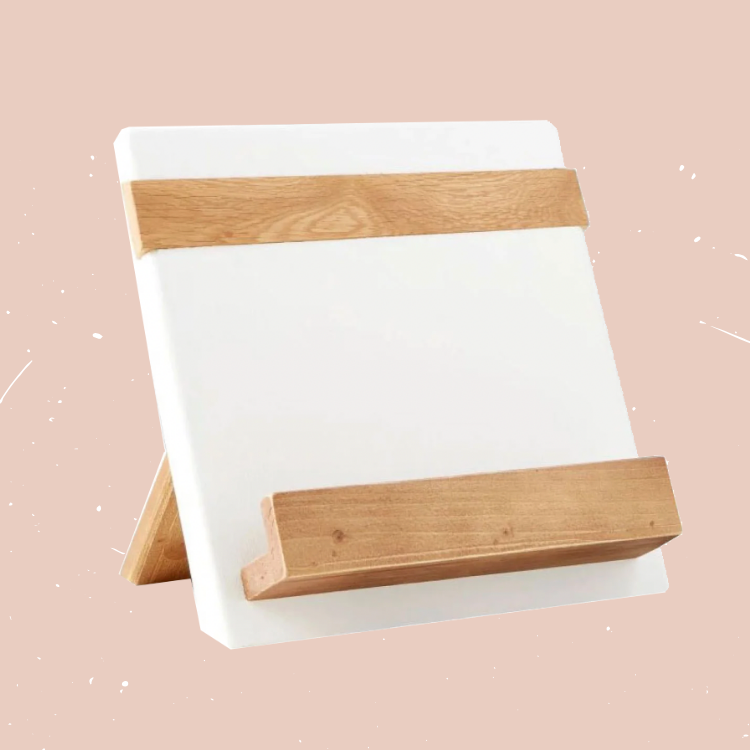 Brooke & Lou
Even more meaningful than a cookbook for the chef in your life is this cookbook stand, which adds a natural, modern element to any kitchen counter.
WOMEN-OWNED
Etsy | Rag and Bone Bindery
Make sure Mom never loses the recipes to your family's favorite meals. Gift this journal so they are always in one place.
SMALL BUSINESS
Vuori
This ultra-lightweight jacket offers the warmth of a winter coat without the bulk.
ETSY | GRACE PERSONALIZED
This simple initial necklace is the understated accessory your mom will reach for every day.
BIPOC-OWNED | SMALL BUSINESS | WOMEN-OWNED
Barefoot Dreams
This blanket is so soft that it'll be the one your mom reaches for every time she cuddles up.
Williams Sonoma
This market tote is truly multifunctional: It can carry vegetables, eggs, fresh flowers, and more with dividers for support and protection.
Amazon
This plush jewelry organizer box comes with designated space for necklaces, bracelets, earrings, and rings.
Etsy | Hopework Designs
Gift Mom these hilarious magnets with the whole family's faces on them to decorate her fridge.
SMALL BUSINESS | WOMEN-OWNED
Target | Day Designer
With a pretty floral border, this wall calendar offers a beautiful way to get organized for the year ahead.
McGee & Co.
This gorgeous bread board is crafted from oak with two cross-grain wood stripes, creating a contrasted look that is absolutely stunning.
WOMEN-OWNED
The Everygirl is committed to highlighting BIPOC, LGBTQ+, and women-owned brands as well as environmentally conscious companies and small businesses. Our gift guides bring value and variety to our readership by supporting brands that celebrate this diversity.
We pledge that half of the products in our gift guide fit the above categories, with an added commitment that 15% of the products will be from BIPOC-owned businesses. Additionally, we source size inclusive items that represent different bodies and aesthetics to fit the needs of our entire readership.
If you see a label next to a product, that means it is a business owned by, a product produced by, or a brand that has an initiative associated with these core values.