The San Francisco 49ers hit the practice field on Monday less than a week away from their Week 1 matchup against the Pittsburgh Steelers. 
They did so with their star defensive end Nick Bosa continuing to hold out. 
Bosa has not been at the 49ers' facility, as he wants a new long-term extension. The second overall pick of the 2019 NFL Draft is scheduled to make $17.8 million on his fifth-year option, which San Francisco picked up. 
CLICK HERE FOR MORE SPORTS COVERAGE ON FOXNEWS.COM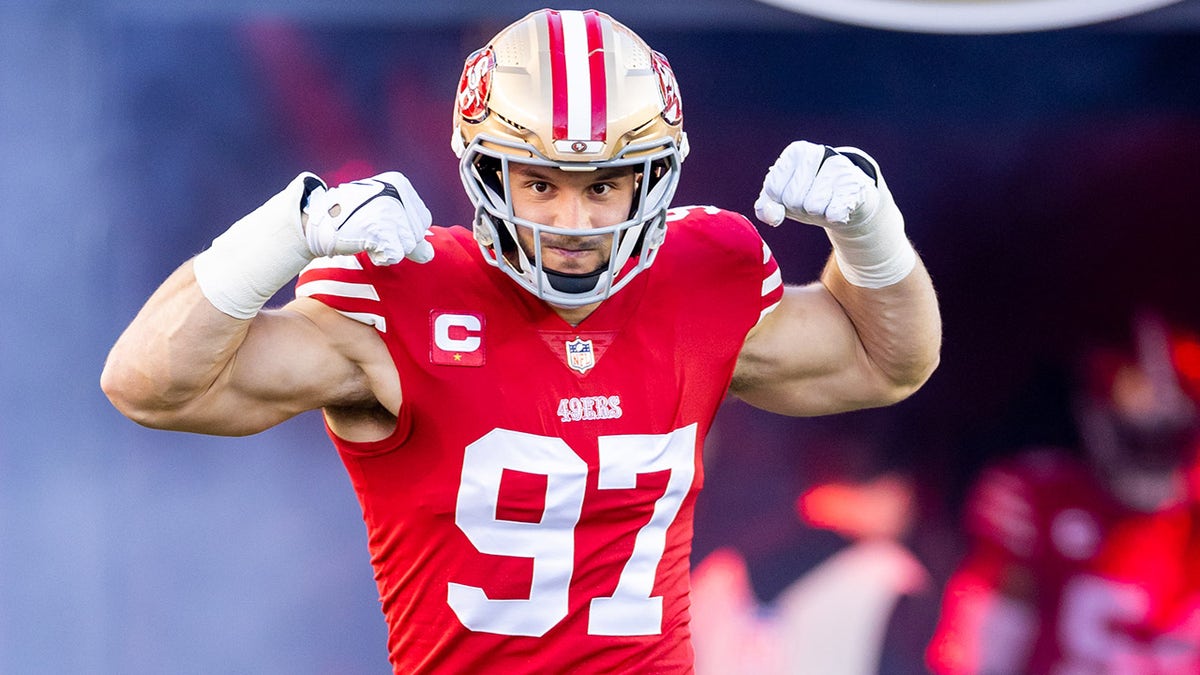 It was an easy choice to do so as Bosa has been named to three Pro Bowls and won Defensive Player of the Year in 2022 with a league-leading 18.5 sacks in 16 games. 
But Bosa is seeking compensation for that type of production. More specifically, Bosa is expected to ink the largest NFL contract for a non-quarterback in history, which would be worth more than $32 million annually, per The Mercury News. 
49ERS NOT ENTERTAINING NICK BOSA TRADE AMID HOLDOUT, HEAD COACH AND GM SAY
Bosa's 49ers teammates were asked about him not being present at training camp or preseason games. It's obvious they want him on the field Week 1 and beyond, but with no hope in sight for that right now, being focused on those at practice is all that matters. 
"We'd love to have Bosa, obviously," safety Talanoa Hufanga told The Mercury News. "We just have to prepare as if he's not going to be here. That's an upper-echelon, front-office question, so, I don't know if I can answer more on that. … When Bosa gets here with that No. 97 on, it'll be nice."
Tashaun Gipson Sr. is set to enter his 12th year in the NFL, so he understands that the league is a business and situations like this play out at every franchise.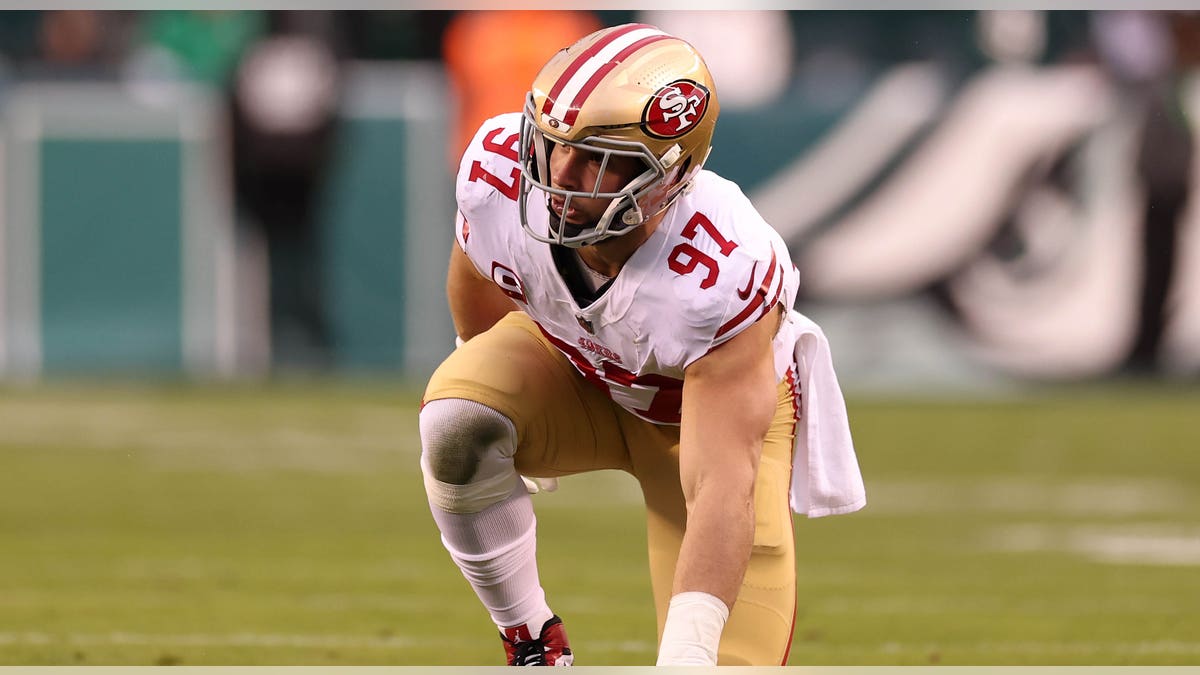 You have to do what's best for yourself and your family," Gipson said. "Obviously having a guy like Nick with us on the field is huge. I mean, he's the best defensive player in the league and one of the best players in the league."
Head coach Kyle Shanahan has been cool when asked about his top option on defense, and GM John Lynch said the 49ers' communication with him and his team has been "good" and "healthy."
While Shanahan may have hoped Bosa would show up for practice ahead of Week 1, the reality is Bosa might not be suiting up for the start of the regular season.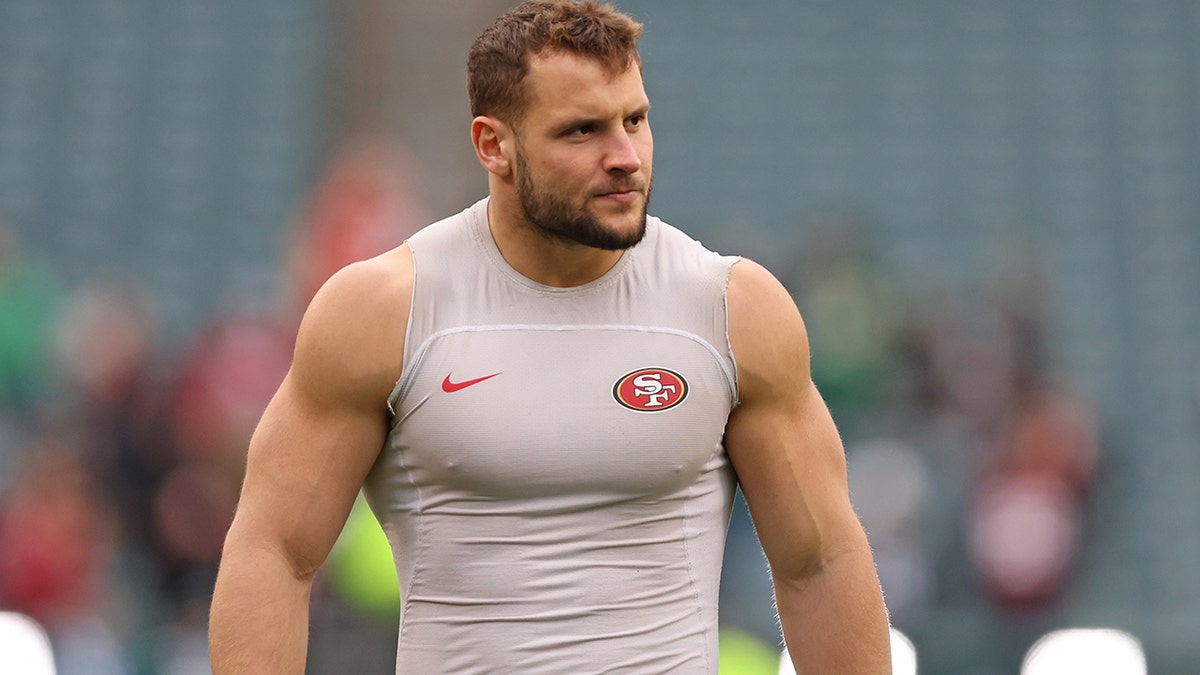 CLICK HERE TO GET THE FOX NEWS APP
Bosa has racked up $4 million in fines, but the 49ers are not expected to enforce those once a deal gets done, per The Mercury News. When that deal will come remains a mystery.