The Everygirl's product selections are curated by the editorial team. If you buy something through our links, we may earn an affiliate commission, at no cost to you. We only recommend products we genuinely love.
Ah, Gilmore Girls. A mother and daughter who are best friends. A diner with the perfect cup of coffee and the world's most lovable grump. Three boyfriends everyone will always argue over. A gorgeous inn with a frazzled but excellent chef. Friday night dinners with grandparents you can't help but love. A small town filled with a quirky jack of all trades, a bossy antique shop owner, and a gossipy dance teacher. And the most relaxing la, la, las to kick every episode off.
Is there anything more comforting? Well, what if you could find everything you love about Gilmore Girls in a book? These 12 books promise to capture the same spirit of the show, and we know you'll love their characters just as much as you love Lorelai, Rory, and everyone else in Stars Hollow.
J. Courtney Sullivan
Friends and Strangers
The only one of her friends who wasn't able to afford to study abroad this semester, Sam is feeling lonely. When she picks up a babysitting job, she can't help but connect with the childrens' mother, Elisabeth. Having just left New York City after twenty years, Elisabeth is dealing with her own feelings of loneliness, spending all of her time obsessing over her Brooklyn moms' Facebook group and her influencer sister's Instagram feed. But as Sam and Elisabeth grow closer, Sam soon learns just how different from Elisabeth she really is. Elisabeth comes from a world of money and connections, and Sam is always trying to make ends meet. Like Gilmore Girls, Friends and Strangers is a masterful exploration of motherhood, power dynamics, and privilege.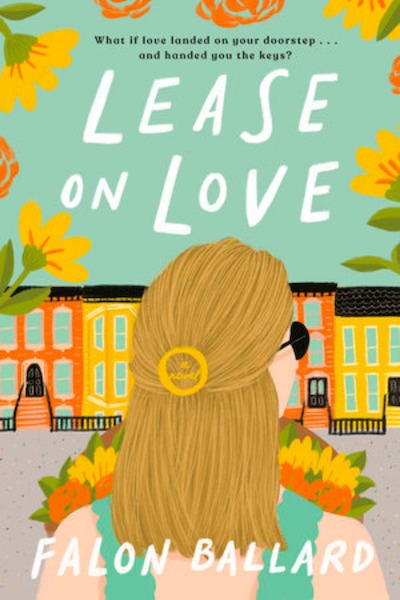 Falon Ballard
Lease on Love
When Sadie Green gets passed over for an overdue promotion, she needs a miracle. And that miracle comes in the form of a dating app mixup that leads her to Jack Thomas, who is looking for a roommate to live in his gorgeous Brooklyn brownstone. The unbeatably low rent allows Sadie to finally pursue her dream of running a floral business, and she gives it her all, with the help of her friends and Jack, of course. And as Sadie's presence begins to turn the brownstone from a house to a home, Sadie and Jack both start to realize they may have made the deal of a lifetime. Lease on Love has the neighborhood-feel, fall setting, and women-owned businesses that Gilmore Girls fans love.
Anna E. Collins
Love at First Spite
If you love the pranks that Luke and Taylor are always playing on each other, then you need to read Love at First Spite. After discovering that her fiancé is cheating on her, Dani Porter has only one thing on her mind: revenge. She buys the vacant lot next to her ex's house and decides to build a vacation rental on it, blocking his views and forcing him to deal with all kinds of construction noise. Things get even more complicated when the only architect available to draw up the blueprints for the vacation rental is the handsome but haughty Wyatt Montego. Dani thought she had Wyatt figured out, but as they spend more time together on- and off-site, Dani realizes that she may have been wrong about him. As things with both her revenge against her ex and her relationship with Wyatt progress, Dani will be forced to confront if winning revenge could mean losing something infinitely sweeter.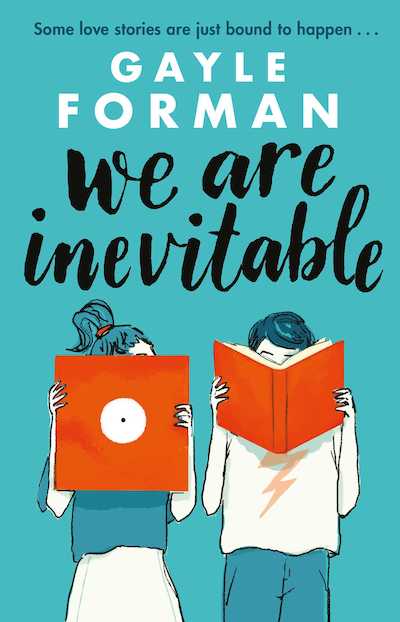 Gayle Forman
We Are Inevitable
A main character who loves books? A small business in need of saving? And a town willing to do everything they can to help? We Are Inevitable could have been a storyline in Gilmore Girls. Aaron used to think that books were miracles. But with his mother and brother gone and his father refusing to accept just how much financial trouble they're in, Aaron feels like the only way out is to sell the used bookstore his family has run for years. What he doesn't anticipate is that a cast of characters will attempt to save the store right after he's jumped on an opportunity to sell it.
Ethan Joella
A Little Hope
A fall setting, a small Connecticut town, and a community that comes together. That describes Gilmore Girls and A Little Hope by Ethan Joella. Lives in Wharton, Connecticut, begin to unravel as a husband betrays his wife, a son struggles with addiction, and a widow misses her late spouse. At the center of it all is Greg Tyler, who has just been diagnosed with a brutal cancer. And despite what the other residents have going on, they come together to help Greg, his partner, and his daughter through a difficult time.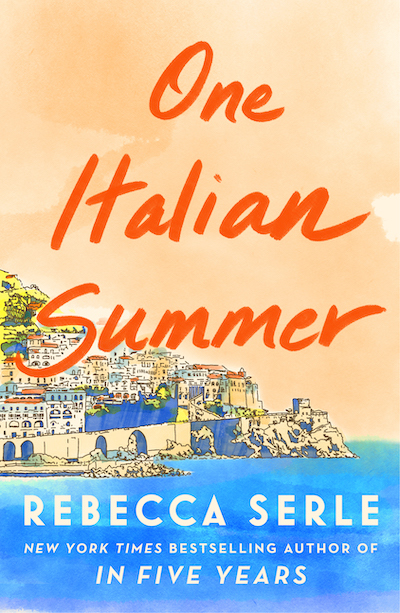 Rebecca Serle
One Italian Summer
When Katy's mother dies, she has lost her best friend and her first phone call. To make matters worse, their planned trip to Positano, the magical town where Carol spent the summer right before she met Katy's father, looms. Katy resolves to go on the trip alone—only to meet a thirty-year-old Carol. Katy doesn't understand what is happening, but she has gotten her mother back. And she is being given the chance to learn more about her than she ever did before. One Italian Summer is for the Gilmore Girls fans whose favorite relationship of Rory's is the one she has with Lorelai.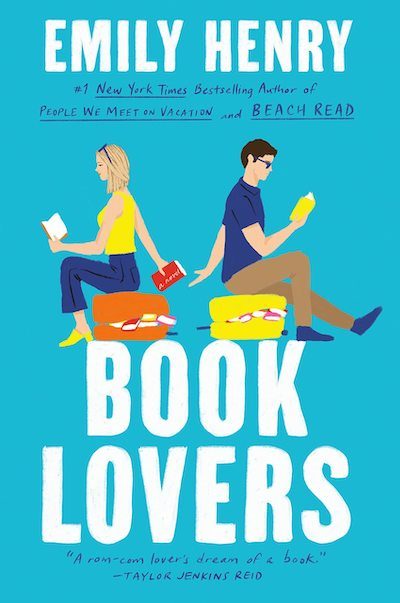 Emily Henry
Book Lovers
Sunshine Falls may be in North Carolina, but it's a small town with beloved local businesses, quirky locals, and, well, book lovers, just like Stars Hollow, Connecticut. And it's where Nora Stephens and her sister, Libby, agree to spend a month after Nora has been dumped for yet another small-town girl. There, Libby plans to cross items off her bucket list like wear flannel and save a local business. And, naturally, she believes it's Nora's turn for a small-town romance. But Nora, a successful literary agent, keeps running into Charlie Lastra, a brooding editor from back in the city. And over a series of run-ins pulsed with the constant question of "will they or won't they," Nora and Charlie begin to edit the carefully crafted stories they've written about themselves.
Jennifer Close
Marrying the Ketchups
Is there anything better than being a regular at Luke's Diner? What about being a regular at JP Sullivan's, the family restaurant in Marrying the Ketchups? The Sullivan family is thrown for a loop when the Cubs win the World Series, Trump is elected president, and Bud, the founder of JP Sullivan's, drops dead. Gretchen has returned to Chicago after years spent as the lead singer in a '90s cover band, Jane has started to worry that her husband isn't doing what he says he is, and Teddy is having a hard time getting over the ex who won't leave him alone. How can they be expected to keep the restaurant afloat when their whole world feels sideways?
Kate Clayborn
Georgie, All Along
Kirk may always take the crown for most quirky character, but the characters of Kate Clayborn's Georgie, All Along certainly have their quirks, too. When longtime personal assistant Georgie Mulcahy returns to her hometown, the last thing she expects to find is the onetime town troublemaker and current town hermit staying in her parents' house. But a call to her endearing but careless parents reveals there's no way out of her predicament: both Georgie and Levi were told they could stay in the house. Now, as Georgie goes after the dreams she wrote in a diary as a teenager, she has mostly grouchy but surprisingly sweet Levi by her side.
Amy Poeppel
Musical Chairs
Bridget has been dreaming of spending the summer at her well-worn Connecticut country home. But when her boyfriend breaks up with her, her twin twenty-somethings arrive unexpectedly, and her elderly father announces he's getting married, her trip doesn't turn out to be anything like she imagined. Bridget concocts a plan to host her dad's wedding on her ramshackle property and put the Forsyth Trio, a chamber group she has run for 30 years, back on the map. The problem? Everyone thinks she's in love with one of the trio members and she's avoided the third since a stormy parting years ago. Gilmore Girls fans are sure to enjoy the laughter, drama, and love of this small community.
Carly Fortune
Meet Me at the Lake
If your favorite setting in Gilmore Girls is The Dragonfly Inn, then you need to read Meet Me at the Lake. Fern and Will spent one unforgettable day together in their early 20s. They made a pact to meet again one year later, but Fern showed up and Will didn't. Nine years later, Fern is forced to leave the life she's built in the city in order to run her mother's lakeside resort, something she vowed never to do. The place is in disarray, Fern's ex-boyfriend is the manager, and she doesn't know where to begin. To her surprise, Will arrives with an offer to help her save the resort. Fern and Will couldn't be what each other needed before. But can they be now?
Tessa Bailey
Secretly Yours
Napa Valley may not be a small area, but the community in Secretly Yours feels just like the one in Stars Hollow. Hallie Welch fell hard for Julian Vos at fourteen, after they almost kissed in the dark vineyards of his family's winery. Now, Julian is back in Napa Valley to write his first novel and Hallie is hired to revamp the gardens of the Vos estate. Hallie's crush is as strong as ever, even causing her to leave a secret admirer note for Julian after one wine-filled night. Julian doesn't remember fourteen-year-old Hallie, but he can't deny his attraction for her, even though she's always arriving to garden frustratingly late, disrupting his writing time with her loud dogs. Will Hallie and Julian find a way to fit into each other's lives, or will Hallie's carefree attitude be too much for Julian's tightly scheduled life?
500+ Books Are Mentioned on 'Gilmore Girls' and People Are Reading Them All